Buoyed by block­buster Ver­tex pay­ments, the CF Foun­da­tion seeds new ad­vances with $500M fund
What does a large foun­da­tion do when they re­ceive a check for 10 times their an­nu­al rev­enue?
For five years now, the Cys­tic Fi­bro­sis Foun­da­tion has been a liv­ing ex­per­i­ment to that ques­tion. In 2014, the group saw its for­ay in­to ven­ture phil­an­thropy pay off with a $3.3 bil­lion check from Roy­al­ty Phar­ma for roy­al­ties to Ver­tex's CF treat­ments. (The Eli Lil­ly heiress-en­dowed Po­et­ry Foun­da­tion has been a small­er long-run­ning ex­per­i­ment in the same ques­tion, for the lit­er­ary phar­ma nerds out there.)
To­day, CFF un­veiled their biggest project since Ver­tex, launch­ing a $500 mil­lion fund called Path to a Cure ded­i­cat­ed to sup­port­ing gene-based ther­a­pies to help the 10% of pa­tients who have been passed over by the new round of treat­ments that have re­made the dis­ease for many pa­tients since they first de­buted in 2012. The fund is in­tend­ed to last through 2025.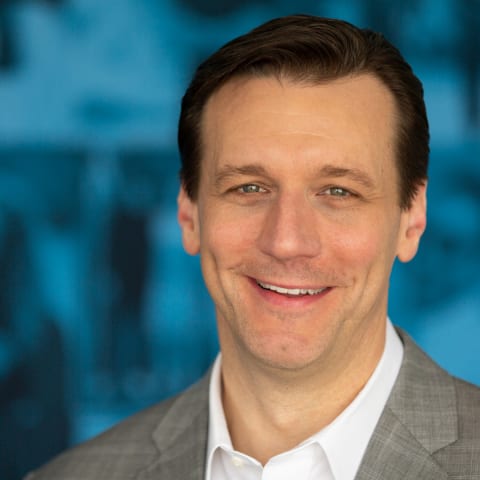 Mike Boyle
"This is a way of get­ting treat­ment for every­one," Mike Boyle, who will be pro­mot­ed to CEO of the foun­da­tion on Jan­u­ary 1, told End­points News. "It's a whole new tech­nol­o­gy."
The new wave of CF treat­ments that earned the foun­da­tion its bil­lions – in­clud­ing the three-drug com­bo Trikaf­ta that the FDA ap­proved last week – work by mod­u­lat­ing the de­fec­tive CFTR pro­tein that caus­es the dis­ease, help­ing it get to the right lo­ca­tion and func­tion prop­er­ly there. But 10% of pa­tients ei­ther have pro­teins fold­ed in such a way they don't re­spond to the mod­u­la­tors or they lack the pro­tein al­to­geth­er.
For those pa­tients, the foun­da­tion is look­ing to fund po­ten­tial gene edit­ing or gene trans­fer so­lu­tions that would fix cys­tic fi­bro­sis's un­der­ly­ing ge­net­ic cause. CF is caused by mu­ta­tions in both copies of the CT­FR gene. An edit­ing so­lu­tion would fix the spe­cif­ic mis­spelled nu­cleotides, while a trans­fer would in­sert a com­plete func­tion­ing copy of the gene.
CFF will find them­selves with far more funds than they used to fu­el the rise of the pro­tein mod­u­la­tors. They gave Ver­tex $150 mil­lion over 12 years. This new fund will give out more than 3 times that in half the time, and the group said they're ready to in­vest far more if a par­tic­u­lar­ly promis­ing so­lu­tion gains trac­tion.
Boyle said they would and have fund­ed pro­pos­als from all types of drug de­vel­op­ers. But he's al­so hop­ing the large dol­lar fig­ure, along with the promise of the foun­da­tion's ex­perts and clin­i­cal net­work, would at­tract biotechs who have had suc­cess in oth­er ar­eas to take a chance on CF. CF is a more dif­fi­cult tar­get than mus­cles or oth­er tis­sues, he said, be­cause the im­mune sys­tem is stronger (to guard against the con­stant flow of air­borne virus­es) and cel­lu­lar turnover is high­er.
"We've been do­ing this [fund­ing] all along but this was an ef­fort to grab at­ten­tion," Boyle said. "I want the world's best re­search fo­cused on CF."
In ad­di­tion to the Path fund, the foun­da­tion has re­cent­ly poured mil­lions in­to re­search on an­ti-in­flam­ma­to­ries and an­ti-in­fec­tives to curb some of the side ef­fects and risks CF pa­tients face, along with re­search for co-mor­bidi­ties now emerg­ing as pa­tients live longer.
But if the new wave of re­search is ef­fec­tive – and far more dol­lars than this have been pushed in­to ther­a­pies that have dead end­ed – it could have a greater im­pact than any of the foun­da­tion's oth­er ven­tures. Al­though the gene ther­a­pies are first tar­get­ed at the un­treat­able forms of the dis­ease, if suc­cess­ful they hold the po­ten­tial to fix the dis­ease en­tire­ly.
"Over time every­one would ben­e­fit — which is an im­por­tant thing for com­pa­nies as they think about their mar­ket," Boyle said. "It would have to be ef­fec­tive, though, and that will take time."