PEO­TUS Don­ald Trump vows to rein in drug prices, slam­ming biotech stocks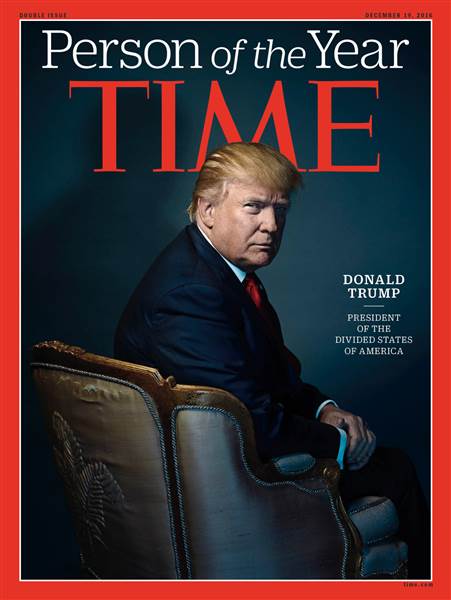 Don­ald Trump has turned up on the cov­er of Time mag­a­zine, and he has a big mes­sage for the bio­phar­ma in­dus­try:
"I'm go­ing to bring down drug prices," he told Time, which de­clared the pres­i­dent-elect as their Per­son of the Year. "I don't like what's hap­pened with drug prices."
That's all we know right now. There's no plan tied to it. No dis­cus­sion about get­ting Medicare to ne­go­ti­ate prices of reim­por­ta­tion from Cana­da, which drew some soft sup­port dur­ing the elec­tion. And in­vestors re­act­ed swift­ly, dri­ving down the NAS­DAQ biotech in­dex by 3%.
The pro­nounce­ment brings drug pric­ing front and cen­ter to what will face the drug in­dus­try in 2017, which Brent Saun­ders pre­dict­ed days ago at the Forbes sum­mit.
Af­ter the elec­tion, Trump made it clear that he will back new ways to ac­cel­er­ate drug de­vel­op­ment, an is­sue which is cov­ered by a gen­er­ous 21st Cen­tu­ry Cures Act, like­ly to be passed any day now with mas­sive bi­par­ti­san sup­port. But it's pric­ing that has con­tin­ued to at­tract the largest amount of spec­u­la­tion.
Imag­ine if he used twit­ter and went af­ter an ac­tu­al drug price in­crease? In­dus­try can fix this w self reg­u­la­tion? #so­cial­con­tract $AGN https://t.co/Fqj6UEaX­EV

— Brent Saun­ders (@brentl­saun­ders) De­cem­ber 7, 2016
Saun­ders and our pan­el of bio­phar­ma lead­ers — mod­er­at­ed by End­points News Ed­i­tor John Car­roll — will tack­le that sub­ject anew in our dis­cus­sion on ac­cess and af­ford­abil­i­ty, slat­ed for Jan­u­ary 10 in San Fran­cis­co dur­ing #JPM17. I hope to see you there. And you can reg­is­ter here. — Ar­salan Arif
End­points News #JPM17 Ex­ec­u­tive Break­fast Page