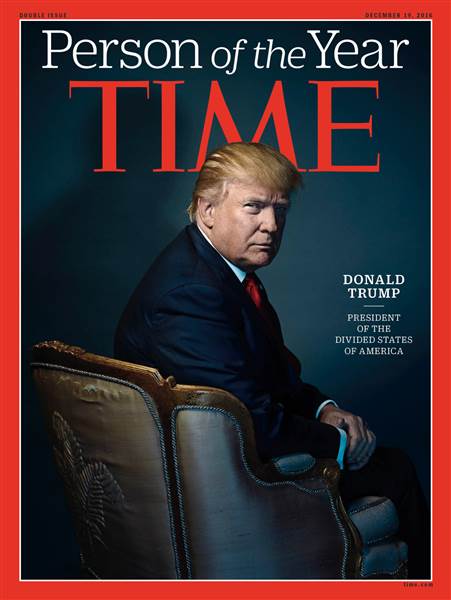 Donald Trump has turned up on the cover of Time magazine, and he has a big message for the biopharma industry:
"I'm going to bring down drug prices," he told Time, which declared the president-elect as their Person of the Year. "I don't like what's happened with drug prices."
That's all we know right now. There's no plan tied to it. No discussion about getting Medicare to negotiate prices of reimportation from Canada, which drew some soft support during the election. And investors reacted swiftly, driving down the NASDAQ biotech index by 3%.
The pronouncement brings drug pricing front and center to what will face the drug industry in 2017, which Brent Saunders predicted days ago at the Forbes summit.
After the election, Trump made it clear that he will back new ways to accelerate drug development, an issue which is covered by a generous 21st Century Cures Act, likely to be passed any day now with massive bipartisan support. But it's pricing that has continued to attract the largest amount of speculation.
Imagine if he used twitter and went after an actual drug price increase? Industry can fix this w self regulation? #socialcontract $AGN https://t.co/Fqj6UEaXEV

— Brent Saunders (@brentlsaunders) December 7, 2016
Saunders and our panel of biopharma leaders — moderated by Endpoints News Editor John Carroll — will tackle that subject anew in our discussion on access and affordability, slated for January 10 in San Francisco during #JPM17. I hope to see you there. And you can register here. — Arsalan Arif
---
The best place to read
Endpoints News

? In your inbox.

Comprehensive daily news report for those who discover, develop, and market drugs. Join 45,000+ biopharma pros who read Endpoints News by email every day.

Free Subscription
---
---
---