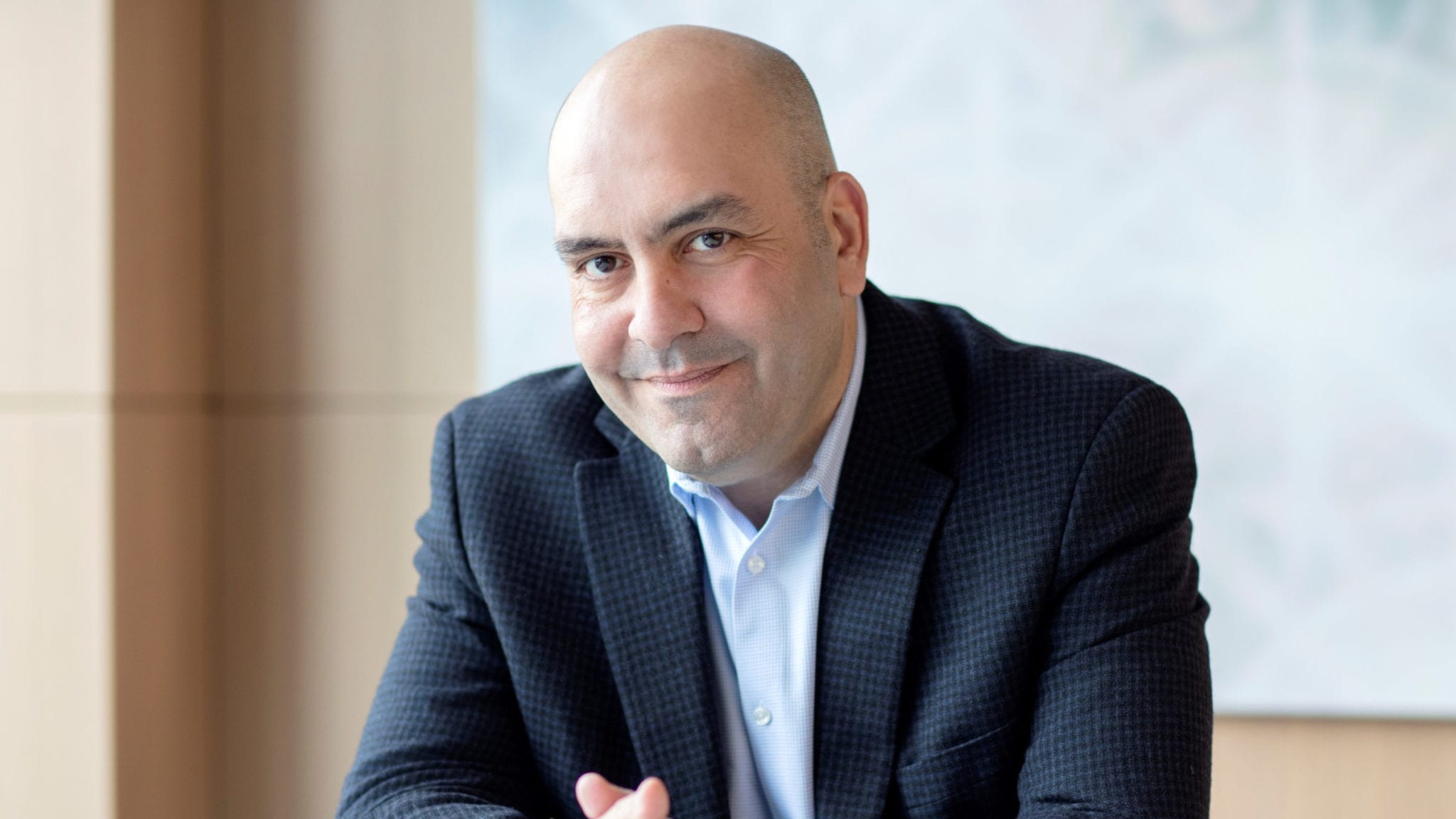 Chris Garabedian. Perceptive
Per­cep­tive teams up with Chris Garabe­di­an to open up a new, $210M biotech fund fo­cused on A rounds
Per­cep­tive Ad­vi­sors is one of those pro­lif­ic biotech in­vestor groups which has tra­di­tion­al­ly en­joyed ze­ro­ing in on clin­i­cal-stage in­vest­ments and crossover rounds, a group that prefers more es­tab­lished drug de­vel­op­ment play­ers with near-term pay­off po­ten­tial.
But now they're part­ner­ing with Xon­toge­ny chief and long­time biotech en­tre­pre­neur Chris Garabe­di­an on a $210 mil­lion fund — with mon­ey con­tributed by in­sti­tu­tion­al in­vestors and fam­i­ly funds — to go in­to the launch space with their first ear­ly-stage VC fund. Dubbed the Per­cep­tive Xon­toge­ny Ven­ture Fund, LP, or just PXV Fund, they plan to fa­vor up­starts that Garabe­di­an is fos­ter­ing in his in­cu­ba­tor. But they'll al­so plan to reach out­side that in­ner cir­cle for more A rounds to back, with plans to dom­i­nate ini­tial fund­ing with $10 mil­lion to $20 mil­lion per new­born biotech.
And they have a new start­up to un­veil to­day in the com­ing out par­ty. It's called Quel­lis Bio­sciences, comes out of Virid­i­an and gets $17 mil­lion in PXV mon­ey to ad­vance undis­closed an­ti­bod­ies for undis­closed tar­gets. body tech,The biotech has a li­cense to use Xen­cor's an­ti­body tech, de­signed to ex­tend their half life to re­duce dos­ing.
You can ex­pect a lot of the ear­ly mon­ey in to stay fair­ly well hid­den. As Garabe­di­an notes in an in­ter­view, they aren't all go­ing to make it. So they'll wait to be more forth­com­ing about some of these star­tups as they grow more as­sured of their po­ten­tial.
PXV has al­ready iden­ti­fied about half of the 8 to 10 com­pa­nies they plan to back out of fund 1. "I think this will go pret­ty quick­ly,' says Garabe­di­an, who ex­pects the full $210 mil­lion to be com­mit­ted by late 2020 or ear­ly 2021. And once they're done, they plan to ramp up fund 2.
Xon­toge­ny has pre­ferred a "more lean drug de­vel­op­ment ap­proach," says Garabe­di­an, avoid­ing the big plays and cen­ter­ing on spe­cif­ic as­sets. And that suits Per­cep­tive just fine.
Per­cep­tive has large­ly stayed out of star­tups in the past be­cause "we don't have peo­ple who have that ex­pe­ri­ence," says Adam Stone, Per­cep­tive's chief in­vest­ment of­fi­cer. But they do have a long­stand­ing re­la­tion­ship with Garabe­di­an, best known for his stint at the helm of Sarep­ta, who fills that hands-on role along with his team at Xon­toge­ny.
Stick­ing with an as­set-cen­tric ap­proach gives the new fund op­tions; M&A deals and part­ner­ing have been hot now for sev­er­al years for com­pa­nies get­ting to clin­i­cal proof of con­cept. IPOs have been run­ning steady as well. And if any of those win­dows close for a while, the part­ners ex­pect to be able to push through to when things pick back up again.