Pe­ter Thiel-backed ATAI is prepar­ing to go to Nas­daq, as in­ter­est in psy­che­delics reach­es fever pitch
Ed­i­tor's note: In­ter­est­ed in fol­low­ing bio­phar­ma's fast-paced IPO mar­ket? You can book­mark our IPO Track­er here.
The team be­hind ATAI Life Sci­ences has ratch­eted up mo­men­tum over the last few months, and now they're look­ing to cap­i­tal­ize with an IPO.
Backed by bil­lion­aire Pe­ter Thiel, ATAI filed its SEC pa­per­work late Tues­day and out­lined its plans to take its port­fo­lio of ex­per­i­men­tal psy­che­del­ic med­i­cines to Nas­daq. They've list­ed a $100 mil­lion raise for now, though that fig­ure has com­mon­ly proved to be a mere place­hold­er dur­ing the biotech boom and the com­pa­ny could end up rais­ing much more.
Take, for ex­am­ple, an­oth­er biotech that just went pub­lic last week in Re­cur­sion. The AI drug de­vel­op­ers al­so pen­ciled in $100 mil­lion but end­ed up rais­ing $436 mil­lion once their IPO closed, good for the sec­ond-biggest IPO raise of 2021 be­hind on­ly Sana.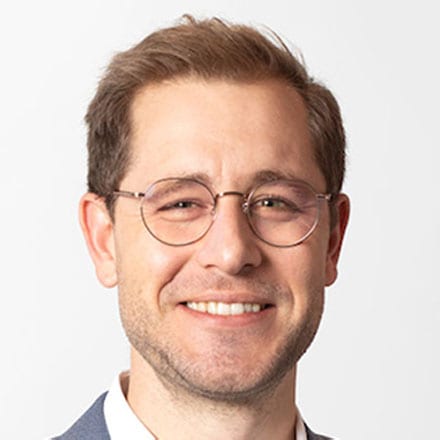 Flo­ri­an Brand
The in­dus­try will have to wait and see just how much ATAI ends up rais­ing, but they'll cer­tain­ly add to the hefty to­tal among biotech so far this year. In 2021, there have now been 46 biotechs to ei­ther file or price their IPOs notch­ing a com­bined $5.46 bil­lion tal­ly across the de­buts, per an End­points News tal­ly.
If ATAI's pre­vi­ous two fundrais­es are any in­di­ca­tion, their fi­nal IPO to­tal could be sig­nif­i­cant. Last No­vem­ber, ATAI raised $125 mil­lion in a Se­ries C that was co-led by Thiel's firm, scor­ing the com­pa­ny a $1 bil­lion post-mon­ey val­u­a­tion. Then in March, ATAI "dou­bled down" on their strat­e­gy, as CEO Flo­ri­an Brand told End­points at the time, scor­ing a $157 mil­lion Se­ries D.
That marked a four-month span in which the com­pa­ny saw near­ly $300 mil­lion of cap­i­tal flow in­to its cof­fers, book­end­ing the ad­di­tion of Recog­ni­fy Life Sci­ences and its schiz­o­phre­nia pro­grams in­to the ATAI fam­i­ly of com­pa­nies.
ATAI's busi­ness mod­el for de­vel­op­ing ther­a­peu­tics cov­er­ing a range of men­tal health dis­or­ders in­volves bring­ing port­fo­lio com­pa­nies un­der one um­brel­la, some­thing that Brand told End­points last month had been dri­ving the heavy in­ter­est with the con­sec­u­tive nine-fig­ure rais­es. Brand re­cent­ly brought in the 14th such port­fo­lio firm a few weeks ago with Psy­ber, which looks to im­prove men­tal health dis­or­ders and in­duce be­hav­ioral changes through "brain com­put­er in­ter­face" tech­nol­o­gy.
With the funds from the IPO, ATAI has iden­ti­fied pro­grams from six of its com­pa­nies that will be the pri­ma­ry fo­cus. The S-1 lists the com­pa­nies as Per­cep­tion, Recog­ni­fy, De­meRx, GA­BA, Neu­ronasal and Viridia, with ATAI look­ing to launch ei­ther Phase I or Phase II stud­ies for their drug can­di­dates.
The dis­or­ders in­volved in­clude treat­ment re­sis­tant de­pres­sion, schiz­o­phre­nia, opi­oid use dis­or­der, gen­er­al­ized anx­i­ety dis­or­der and mild trau­mat­ic brain in­jury.
Psy­che­delics are see­ing a come­back and in­vestors have flocked to­ward the field, as ev­i­denced by ATAI's pre­vi­ous rais­es and the $146.6 mil­lion IPO last Sep­tem­ber for Com­pass Path­ways. The promi­nent in­vestor firm RA Cap­i­tal Man­age­ment, which par­tic­i­pates in a pletho­ra of biotech crossover rounds, al­so re­cent­ly led a $125 mil­lion Se­ries B for GH Re­search, an Irish com­pa­ny look­ing at re­pur­pos­ing the drug known as "toad ven­om" for ther­a­peu­tic pur­pos­es.
So­cial: Pe­ter Thiel, AP Im­ages