Pfiz­er ax­es a key Duchenne MD pro­gram af­ter PhII flop, rais­ing new doubts for a drug cat­e­go­ry that at­tract­ed Roche and Bio­gen
Pfiz­er is jet­ti­son­ing an­oth­er dis­ap­point­ing drug that's been in the clin­ic for Duchenne mus­cu­lar dy­s­tro­phy. The phar­ma gi­ant says it's ax­ing work on do­ma­grozum­ab (PF-06252616) — rais­ing the odds against one R&D fo­cus in the field that has at­tract­ed some mar­quee play­ers around the world.
The drug is one of sev­er­al de­signed to in­hib­it myo­statin, which flopped against a one-year test of mus­cle strength, fail­ing to help pa­tients to any sig­nif­i­cant de­gree. By sup­press­ing myo­statin, which blunts mus­cles, the the­o­ry is that a prop­er ther­a­py can help slow the mus­cle-wast­ing ail­ment that in­evitably proves fa­tal to the boys who in­her­it this dis­ease.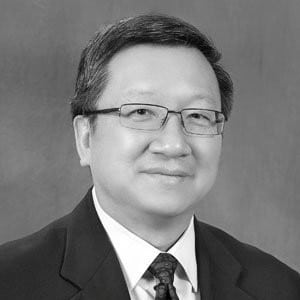 Seng Cheng
The fail­ure elim­i­nates one of sev­er­al an­ti-myo­statin ther­a­pies, in­clud­ing BMS-986089, a drug which Bris­tol-My­ers sold to Roche in the spring of 2017 for $170 mil­lion in cash and $205 mil­lion in mile­stones. That drug — now called RG6206 (RO7239361) — is in a Phase II/III study.
Just a month ago Bio­gen al­so got in­to the myo­statin game, pay­ing $27 mil­lion in cash to grab a Phase Ia drug called ALG-801 (BI­IB110) and a pre­clin­i­cal drug ALG-802 from Alive­G­en. Bio­gen not­ed at the time that the two drugs "rep­re­sent nov­el ways of tar­get­ing the myo­statin path­way, which is one of the most thor­ough­ly stud­ied ap­proach­es for mus­cle en­hance­ment." These ther­a­pies are de­signed to tar­get the nys­tatin path­way, which Bio­gen be­lieves could work bet­ter than oth­er drugs in the clin­ic.
There's noth­ing un­usu­al about fail­ure in this field, though, where Duchenne MD has proven a tough ob­jec­tive. No­var­tis ex­pe­ri­enced a late-stage set­back with their myo­statin drug bima­grum­ab (BYM338) in 2016. Atara–an Am­gen ($AMGN) spin­off–saw its clin­i­cal can­di­date PIN­TA 745 fail a Phase II study for pro­tein en­er­gy wast­ing in pa­tients with end-stage re­nal dis­ease, forc­ing the biotech to halt de­vel­op­ment ef­forts and switch fo­cus to can­cer. Back in 2011, Ac­celeron ($XL­RN) and Shire ($SH­PG) al­so halt­ed clin­i­cal work on ACE-031, an­oth­er myo­statin drug with big dreams in fight­ing mus­cle wast­ing, then de­cid­ed to scrap it al­to­geth­er in 2013 af­ter run­ning some ad­di­tion­al pre­clin­i­cal tests.
It's just as bad in oth­er re­lat­ed mus­cle drug fields. Two months ago shares of Sum­mit were crushed in the wake of their failed Phase II for a utrophin mod­u­la­tor, ezutro­mid.
Duchenne MD has al­so been a mine field of con­tro­ver­sy in R&D. Sarep­ta gained an ap­proval for eteplirsen, with­out con­vinc­ing reg­u­la­tors it ac­tu­al­ly works. Now the biotech has been shift­ing at­ten­tion to its gene ther­a­py — put on hold re­cent­ly due to im­pu­ri­ties found in a third-par­ty pro­vid­ed plas­mid — which has looked promis­ing at the very ear­li­est stages of track­ing pa­tient re­spons­es. PTC, mean­while, has been pur­su­ing an FDA OK for ataluren, ap­proved in Eu­rope de­spite re­peat­ed fail­ures in the clin­ic.
Not to be over­looked is Schol­ar Rock, where the ex­ec­u­tive team be­lieves they can find suc­cess by tar­get­ing la­tent rather than ac­tive myo­statin. The biotech, though, felt the heat Thurs­day morn­ing, with its shares plung­ing 12% on the news. That set­back trig­gered a flur­ry of de­fen­sive posts from an­a­lysts de­fend­ing Schol­ar Rock and bur­nish­ing their chances, with one less ri­val to wor­ry about.
Pfiz­er hasn't quite giv­en up on its drug, leav­ing the door open to fu­ture tri­als in mus­cu­lar dis­eases. But its big re­main­ing ef­fort in DMD is in a gene ther­a­py pro­gram it has un­der­way for PF-06939926, an AAV de­liv­ered treat­ment which car­ries a short­ened ver­sion of the hu­man dy­s­trophin gene (mi­ni-dy­s­trophin).
"We are dis­ap­point­ed by these re­sults and while we are not pro­gress­ing with the stud­ies, the da­ta will con­tribute to a greater un­der­stand­ing of this dis­ease and we will eval­u­ate the to­tal da­ta set to see if there is a place for this med­i­cine in mus­cu­lar dis­eases," said Seng Cheng, the CSO for the Pfiz­er Rare Dis­ease Re­search Unit.