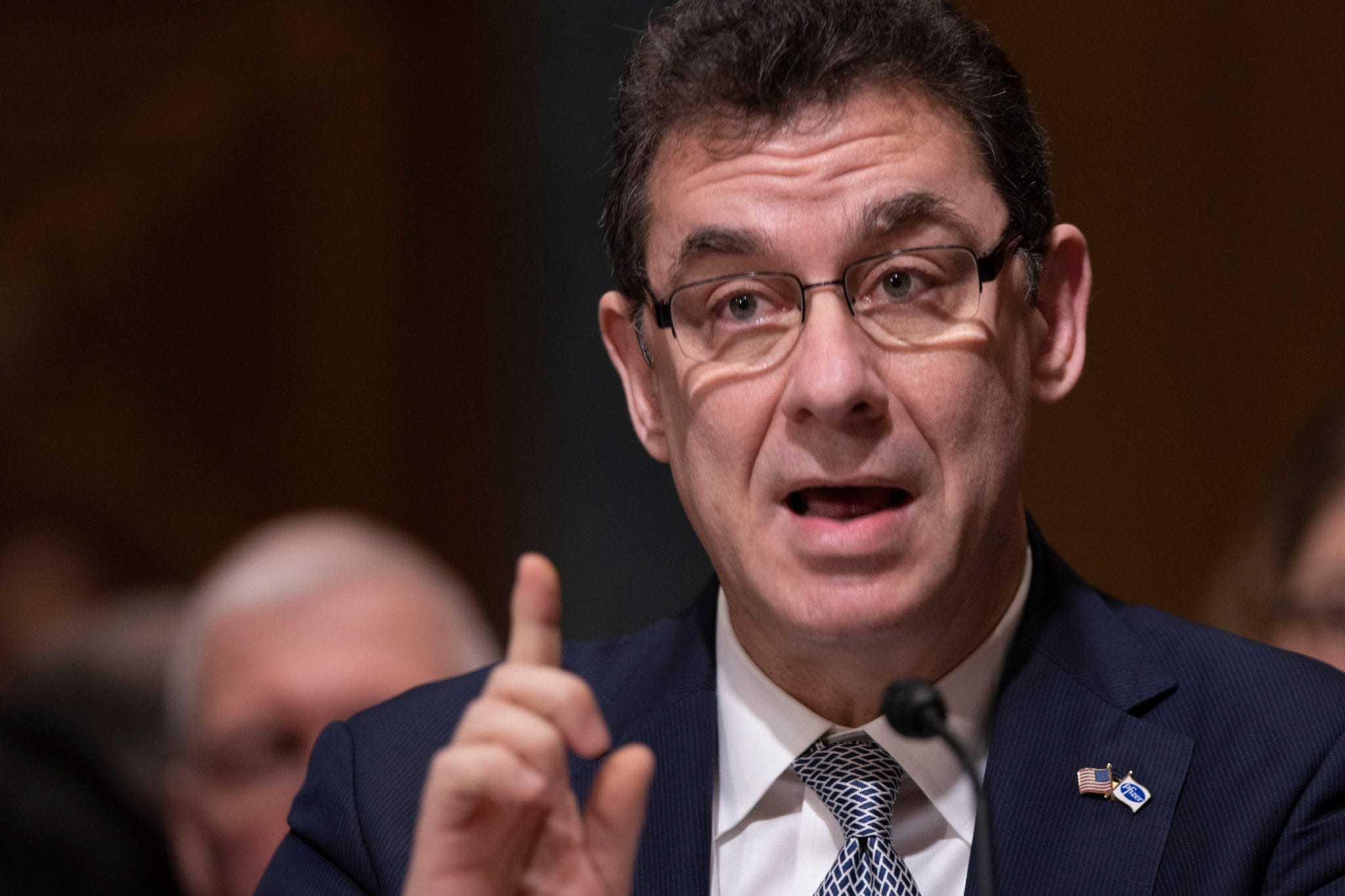 Albert Bourla (AP Images)
Pfiz­er emerges from pan­dem­ic cru­cible with con­fi­dence to go so­lo in tak­ing mR­NA vac­cines be­yond Covid-19
The pan­dem­ic has changed Pfiz­er.
It's not just the $15 bil­lion in cash they ex­pect their BioN­Tech-part­nered Covid-19 vac­cine to bring in 2021. Rather, the phar­ma gi­ant is poised for a trans­for­ma­tion from a ma­jor part­ner in mR­NA tech­nol­o­gy to a ma­jor leader with its own de­vel­op­ment and man­u­fac­tur­ing ex­per­tise, with plans to grow the R&D team in Pearl Riv­er, NY by at least 50.
"We are the best po­si­tioned com­pa­ny right now to take it to the next step be­cause of our size and our ex­per­tise," CEO Al­bert Bourla told the Wall Street Jour­nal in a sit-down in­ter­view.
With­in the past year, he not­ed, Pfiz­er's sci­en­tists and en­gi­neers have gained a decade's worth of ex­pe­ri­ence from work­ing with BioN­Tech, with whom they've been col­lab­o­rat­ing since 2018.
"We like work­ing with BioN­Tech, but we don't need to work with BioN­Tech," he added. "We have our own ex­per­tise de­vel­oped."
Bourla, af­ter all, sees the suc­cess of Pfiz­er and BioN­Tech's vac­cine — which he had de­cid­ed to fund 100%, shun­ning any gov­ern­ment sup­port — as enor­mous val­i­da­tion for the shift he's been spear­head­ing at Pfiz­er, shed­ding the weight of lega­cy busi­ness­es to make room for a care­ful­ly pipeline-fo­cused com­pa­ny. Just as he's con­fi­dent that Pfiz­er has edged out a lead for it­self in the sud­den­ly ac­cel­er­at­ed mR­NA race along­side Mod­er­na, he is in­tent on keep­ing it.
While the CEO didn't go in­to de­tails about his plans, the more ad­vanced mR­NA vac­cine can­di­dates lin­ing up in Pfiz­er's pipeline ap­pear to still come from BioN­Tech. In par­tic­u­lar, the com­pa­ny is set to take over the R&D, man­u­fac­tur­ing and com­mer­cial­iza­tion for an in­fluen­za jab this Ju­ly as part of the 2018 deal with BioN­Tech, hav­ing al­ready done part of the tech trans­fer.
Un­der that pact, Pfiz­er could al­so score two oth­er ex­per­i­men­tal vac­cines against cy­tomegalovirus and res­pi­ra­to­ry syn­cy­tial virus.
With a be­spoke pro­duc­tion net­work that now boasts of spe­cial equip­ment and raw ma­te­ri­als re­quired to make mR­NA vac­cines, Pfiz­er would be re­ly­ing less on sup­pli­ers — both to make boost­er Covid-19 shots, which they are now test­ing in the clin­ic, and the new shots to come.
They would com­ple­ment a slate of vac­cines in the port­fo­lio over­seen by Kathrin Jansen that are made from more tra­di­tion­al tech­nolo­gies such as Pre­vnar 13, the top-sell­ing pneu­mo­coc­cal shot that yield­ed $6 bil­lion in sales last year; and 20vP­nC, the fol­low-on vac­cine that's now un­der pri­or­i­ty re­view at the FDA. Oth­er mid- and late-stage vac­cines are aimed at fight­ing RSV, meningo­coc­cal in­fec­tions, in­va­sive Group B strep­to­coc­cus, C. dif­fi­cile and Ly­me dis­ease.