Pfiz­er hits the gas ped­al in the mR­NA flu vac­cine de­vel­op­ment race, ink­ing a $425M in­vest­ment pact with BioN­Tech
The mR­NA spe­cial­ists at BioN­Tech have added an­oth­er deep-pock­et phar­ma gi­ant to the fold.
Pfiz­er has stepped up with a $120 mil­lion cash com­mit­ment — cov­er­ing an an un­cer­tain mix of up­front cash, eq­ui­ty and near-term re­search sup­port — to get the Ger­man biotech to fo­cus its drug plat­form on sea­son­al and pan­dem­ic flu. And there's an­oth­er $305 mil­lion on the line in po­ten­tial mile­stone pay­outs if they can score mar­ketable prod­ucts.
Con­cep­tu­al­ly, mR­NA is sim­ple. De­vel­op­ers are adapt­ing a nat­ur­al sys­tem that dis­patch­es in­struc­tions en­cod­ed in RNA that trig­gers the pro­duc­tion of ther­a­peu­tic pro­teins. Cre­at­ing a game-chang­ing plat­form tech that can or­ches­trate this process, and the man­u­fac­tur­ing op­er­a­tions need­ed to pro­duce it, is enor­mous­ly com­plex, in­spir­ing bil­lions of dol­lars worth of in­vest­ments in BioN­Tech, Cure­Vac and Mod­er­na from big play­ers like Sanofi, Genen­tech and As­traZeneca.
And now Pfiz­er is jump­ing in, which is push­ing the to­tal in­vest­ed in BioN­tech so far well past the bil­lion-dol­lar mark.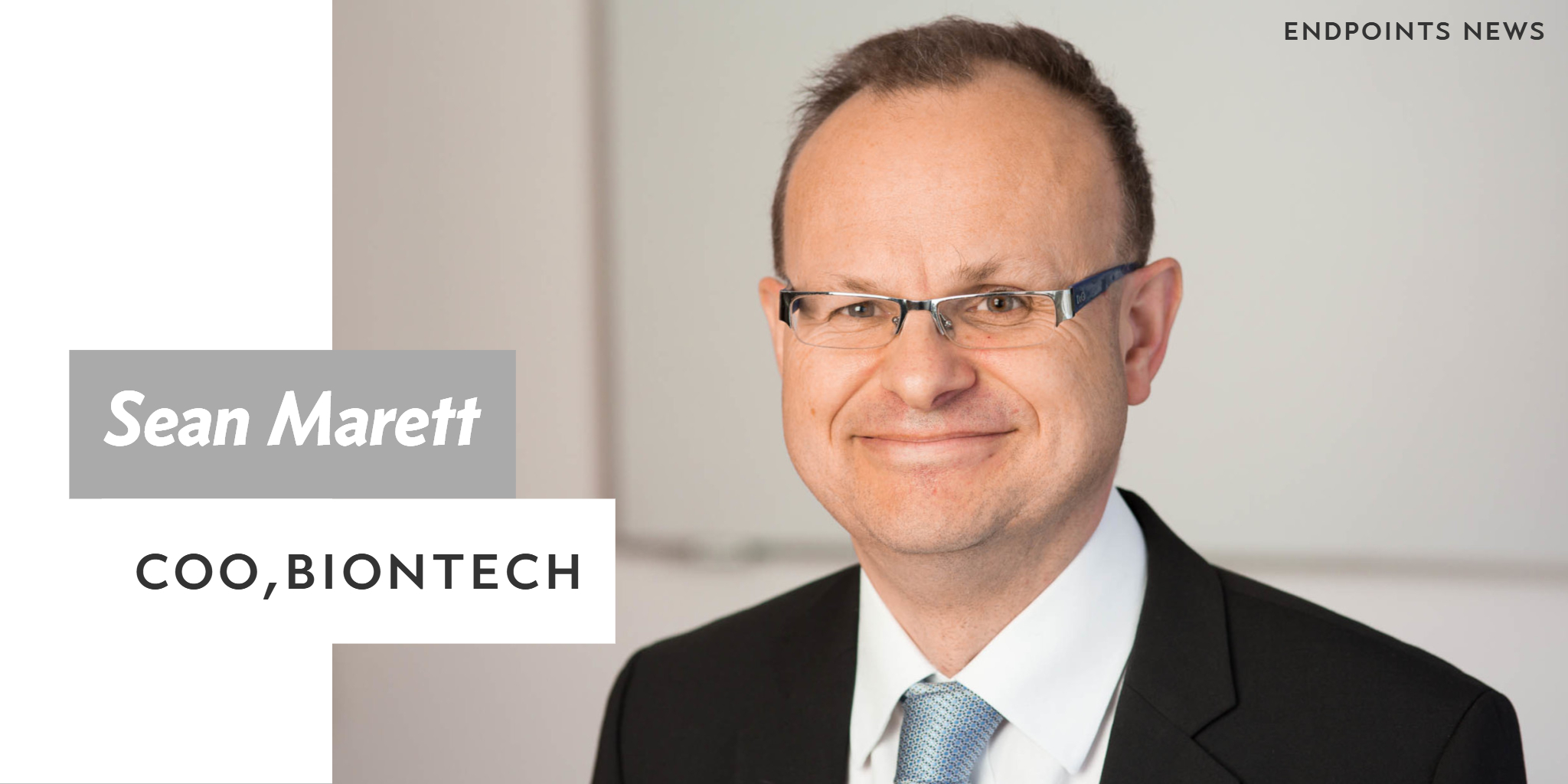 ---
BioN­Tech's pipeline is con­cen­trat­ed on on­col­o­gy, with can­cer vac­cines part­nered with Genen­tech as a cen­tral fo­cus. And that's where they see a key ad­van­tage as re­searchers work with Pfiz­er on the flu.
"Some of the un­der­ly­ing mech­a­nisms are the same," BioN­Tech COO Sean Marett tells me in his lat­est up­date. "We've been us­ing some of that syn­er­gy in in­fec­tious dis­eases for awhile….You can tar­get mR­NA so that you get it to the im­mune cells of choice. We re­al­ly do see that with our on­col­o­gy process."
One of the key ad­van­tages of mR­NA for flu vac­cines is that it can elim­i­nate the oner­ous and rel­a­tive­ly ex­pen­sive egg-based sys­tem used to or­der up huge batch­es of sea­son­al flu vac­cines as the WHO makes its best guess about which vi­ral strains are like­ly to cause the most trou­ble in the midst of flu sea­son. And the same ba­sic mR­NA ap­proach can be adapt­ed from sea­son­al flu for use against sud­den pan­demics.
"Once the back­bone is op­ti­mized for ex­pres­sion in the rel­e­vant set­ting, it's just a ques­tion of ex­chang­ing anti­gens," adds Marett. "In our ex­pe­ri­ence with on­col­o­gy vac­cines, it's re­al­ly quick. You need the se­quence, the trick is that your back­bone is op­ti­mized."
For any big play­er in vac­cines, it's the kind of tech­nol­o­gy that could dis­rupt the en­tire vac­cines field — if it works — and this is one area of mR­NA where re­searchers feel they're on sol­id ground in search­ing for suc­cess. Not en­gag­ing with one of the lead­ers would leave them vul­ner­a­ble to be­ing cut out of the mar­ket.