Pfiz­er, Mer­ck KGaA re­port their lat­est set­back with check­point con­tender Baven­cio
Mer­ck KGaA and their part­ners at Pfiz­er have an­oth­er big set­back to re­port for their PD-L1 check­point drug Baven­cio.
The check­point ei­ther alone or in com­bi­na­tion with chemother­a­py failed to hit ei­ther the over­all sur­vival or pro­gres­sion-free sur­vival end­points in their Phase III JAVELIN Ovar­i­an 200 study for drug-re­sis­tant ovar­i­an can­cer. The news comes 9 months af­ter re­searchers al­so re­port­ed a fail for their check­point on sec­ond-line lung can­cer, lead­ing some an­a­lysts to con­clude that their big Baven­cio pro­gram was look­ing like a run­ner-up in the in­tense­ly com­pet­i­tive field.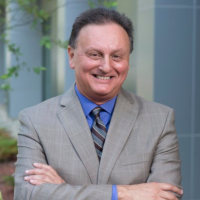 Lu­ciano Ros­set­ti, Mer­ck KGaA
Baven­cio al­so failed a Phase III study for gas­tric can­cer, putting a crimp in their plans to ramp up sales and rais­ing doubts about their abil­i­ty to com­pete against lead­ers like Mer­ck and Bris­tol-My­ers Squibb.
The haz­ard ra­tio in the lat­est study un­der­scored a mea­ger 5% re­duc­tion in risk on over­all sur­vival for Baven­cio alone and an 11% drop for the com­bi­na­tion arm. That was a flat fail­ure. But re­searchers al­so teased out a pos­i­tive p-val­ue for the com­bi­na­tion arm on pro­gres­sion-free sur­vival.
Key­ing on the pos­i­tive, Mer­ck KGaA R&D chief Lu­ciano Ros­set­ti said that they would con­tin­ue to ex­plore the num­bers.
It hasn't all been bad news with Baven­cio. Just a cou­ple of months ago their drug came though for re­nal cell car­ci­no­ma pa­tients, set­ting up some speedy ap­pli­ca­tions for mar­ket­ing ap­proval. Re­searchers say it helped PD-L1 ex­press­ing pa­tients and the full pop­u­la­tion, demon­strat­ing a sig­nif­i­cant PFS ben­e­fit com­pared to a con­trol arm treat­ed with Su­tent.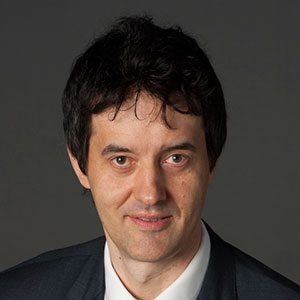 Chris Boshoff
Chris Boshoff, the head of I/O at Pfiz­er Glob­al Prod­uct De­vel­op­ment, had this to say to­day:
We ini­ti­at­ed the JAVELIN Ovar­i­an 200 tri­al as the first Phase III study of a check­point in­hibitor in the plat­inum-re­sis­tant or -re­frac­to­ry set­ting rec­og­niz­ing these pa­tients have the most press­ing need for new treat­ment op­tions. The re­sults speak to the sig­nif­i­cant chal­lenges these women face.