Pfiz­er, Mer­ck KGaA score a land­mark FDA OK for check­point con­tender avelum­ab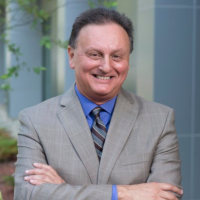 Lu­ciano Ros­set­ti, Mer­ck Serono
Mer­ck KGaA and Pfiz­er have done it.
The bio­phar­ma part­ners came away with their first FDA ap­proval of the check­point in­hibitor avelum­ab, mak­ing it the fourth drug in this cat­e­go­ry to make it to the mar­ket. They beat As­traZeneca, which will now an­gle for its first ap­proval of dur­val­um­ab as the 5th check­point.
The FDA gave out its ap­proval for Merkel cell car­ci­no­ma un­der an ac­cel­er­at­ed ap­proval process. The ther­a­py, the first for a rare form of skin can­cer, has al­so been giv­en break­through drug sta­tus. The drug is cur­rent­ly in 30 clin­i­cal pro­grams as the two play­ers look to wedge their way in­to a multi­bil­lion-dol­lar mar­ket for drugs that are gain­ing wide use in treat­ing can­cer.
The ap­proval marks an­oth­er big ad­vance for Pfiz­er, which paid $850 mil­lion up­front to part­ner with Ger­many's Mer­ck — a record sum. The ap­proval of this an­ti-PD-L1 IgG1 mon­o­clon­al an­ti­body al­so marks a ma­jor win for Mer­ck KGaA, which has suf­fered through more than a decade with­out a block­buster OK. Mer­ck KGaA al­so came away with a pack­age of reg­u­la­to­ry and com­mer­cial mile­stones on avelum­ab worth up to $2 bil­lion when it tied up with Pfiz­er in 2014.
The ther­a­py will be sold as Baven­cio. A spokesper­son for Pfiz­er said the drug will cost $13,000 a month whole­sale — ahead of pay­er dis­counts.
The new ap­proval marks just how quick­ly the FDA can move when it wants to. The OK is based on a sin­gle arm study in­clud­ing 88 pa­tients. Of the 88 pa­tients who re­ceived Baven­cio in the tri­al, says the FDA, 33% ex­pe­ri­enced com­plete or par­tial shrink­age of their tu­mors. The re­sponse last­ed for more than six months in 86% of re­spond­ing pa­tients and more than 12 months in 45% of re­spond­ing pa­tients.
Not on­ly was avelum­ab a big suc­cess as a check­point, the de­vel­op­ment pro­gram from start to first ap­proval was ex­e­cut­ed swift­ly.
"Three-and-a-half years af­ter the first-in-hu­man dose es­ca­la­tion stud­ies, we are get­ting our first ap­proval," says Lu­ciano Ros­set­ti, the head of R&D at Mer­ck Serono. And don't ex­pect any­one to start sit­ting on lau­rels. Check­point in­hi­bi­tion is a big field, and the Pfiz­er/Mer­ck KGaA team plan to make their mark as the pi­o­neers divvy up lead­er­ship roles in a wide ar­ray of can­cers.
As­traZeneca re­jigged its de­vel­op­ment cam­paign for the next check­point in the pipeline, re­ly­ing heav­i­ly on its work in com­bin­ing it with the CT­LA-4 check­point treme­li­mum­ab to try and leapfrog the fast mov­ing trio in the lead: Mer­ck, Bris­tol-My­ers Squibb and Roche/Genen­tech. They'll be star­ing down some of the biggest ri­vals in the in­dus­try in a make-or-beak ef­fort to dis­tin­guish its R&D op­er­a­tions, which has had sev­er­al suc­cess­es in can­cer but con­tin­ues to be plagued by set­backs in the clin­ic and at the FDA.
You can add Mer­ck KGaA to the list now.
"You need to have a strong PD1/ PD-L1 to an­chor com­bi­na­tions for oth­er as­sets," Ros­set­ti tells me. And now they have one ap­proved and en­ter­ing the mar­ket.
The FDA ac­cept­ed their ap­pli­ca­tion for urothe­lial car­ci­no­ma just a few weeks ago, and Ros­set­ti says they're push­ing hard on ovar­i­an, gas­tric and lung can­cer work that could pave the way for near-term ap­provals.
"To be prac­ti­cal," he adds, "the biggest op­por­tu­ni­ty is in non-small cell lung can­cer." One of those big op­por­tu­ni­ties is demon­strat­ing an ef­fect in low PD-L1 ex­pressers with re­searchers al­so ex­plor­ing high in­ten­si­ty ther­a­py for high ex­pressers.
Ros­set­ti, though, is care­ful to of­fer no big promis­es on what the da­ta will show. He's acute­ly aware that when they mod­i­fied the lung can­cer study, the com­pa­ny was gam­bling on a dis­ease that proved a dis­as­ter for Bris­tol-My­ers Squibb and a chance for Mer­ck to leap ahead of the pack.
The first thing that Ros­set­ti did when he was named R&D chief in 2014 was to fo­cus the pipeline, get­ting rid of 13 pro­grams so they could con­cen­trate on a few se­lect ef­forts like avelum­ab. Now he says the com­pa­ny is in­ter­est­ed in do­ing a few deals to help beef up its fo­cus on com­bi­na­tions and more. But they'll be very strate­gic about launch­ing new tri­als.
"While skin can­cer is one of the most com­mon can­cers, pa­tients with a rare form called Merkel cell can­cer have not had an ap­proved treat­ment op­tion un­til now," said Richard Paz­dur, MD, act­ing di­rec­tor of the Of­fice of Hema­tol­ogy and On­col­o­gy Prod­ucts in the FDA's Cen­ter for Drug Eval­u­a­tion and Re­search and di­rec­tor of the FDA's On­col­o­gy Cen­ter of Ex­cel­lence. "The sci­en­tif­ic com­mu­ni­ty con­tin­ues to make ad­vances tar­get­ing the body's im­mune sys­tem mech­a­nisms for the treat­ment of var­i­ous types of can­cer. These ad­vance­ments are lead­ing to new ther­a­pies—even in rare forms of can­cer where treat­ment op­tions are lim­it­ed or non-ex­is­tent."