Pfiz­er reshuf­fles, split­ting in­to three busi­ness units
Just one day af­ter Pres­i­dent Don­ald Trump ha­rangued Pfiz­er CEO Ian Read in­to de­lay­ing its drug pric­ing hikes, the phar­ma gi­ant has an­nounced it's split­ting up in­to three busi­ness units: in­no­v­a­tive med­i­cines, es­tab­lished med­i­cines, and con­sumer health­care.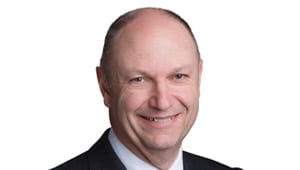 John Young
Un­der the in­no­v­a­tive meds group fall Pfiz­er's biosim­i­lars and the hos­pi­tal busi­ness unit, which in­cludes an­ti-in­fec­tives and ster­ile in­jecta­bles. Es­tab­lished med­i­cines will in­clude the ma­jor­i­ty of Pfiz­er's off-patent brands, like Vi­a­gra and Lyri­ca. Then there's the con­sumer health­care unit, which will in­clude the com­pa­ny's over-the-counter med­i­cines. But that one may soon be on the chop­ping block.
Back in Oc­to­ber, Pfiz­er said it was look­ing at strate­gic al­ter­na­tives for the con­sumer health­care unit, and they still are. They plan to make a de­ci­sion on that unit's fate some­time this year.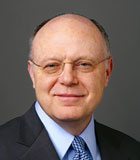 Ian Read
"This new struc­ture rep­re­sents a nat­ur­al evo­lu­tion of these busi­ness­es giv­en the on­go­ing strength of our in-mar­ket prod­ucts and our late-stage pipeline and the ex­pect­ed sig­nif­i­cant re­duc­tion in the im­pact of patent pro­tec­tion loss­es post-2020 fol­low­ing the loss of ex­clu­siv­i­ty for Lyri­ca in the US which is ex­pect­ed to oc­cur in or af­ter De­cem­ber 2018," Read said in a state­ment. "As we tran­si­tion to a pe­ri­od post-2020 where we ex­pect a high­er and more sus­tained rev­enue growth pro­file we see this new struc­ture bet­ter po­si­tion­ing each busi­ness to achieve its growth po­ten­tial."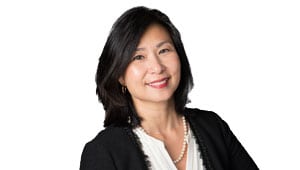 An­gela Hwang
John Young, the cur­rent group pres­i­dent of Pfiz­er's in­no­v­a­tive health unit, will lead the new in­no­v­a­tive meds group along­side An­gela Hwang, who used to man­age the es­sen­tial health group. Young has a spe­cial man­date over in­ter­nal med­i­cine, on­col­o­gy (in­clud­ing biosim­i­lars), and rare dis­ease, while Hwang is tasked with the in­flam­ma­tion and im­munol­o­gy (in­clud­ing biosim­i­lars), vac­cines, and hos­pi­tal meds busi­ness.
The change­up at Pfiz­er comes hours af­ter Read rolled back his plans to hike prices on 100 drugs. Pfiz­er, you may re­call, deeply em­bar­rassed the pres­i­dent re­cent­ly when the com­pa­ny hiked its prices on a range of prod­ucts — af­ter Trump had claimed that drug prices would soon be falling dra­mat­i­cal­ly.
Pfiz­er is back­ing it up, say­ing that it will de­fer any price in­creas­es that went in­to ef­fect at the be­gin­ning of the month un­til the end of this year or un­til the pres­i­dent's drug pric­ing blue­print goes in­to ef­fect – whichev­er is soon­er. It plans to roll back prices as soon as it can — and any price cuts it in­sti­tut­ed will re­main in ef­fect.