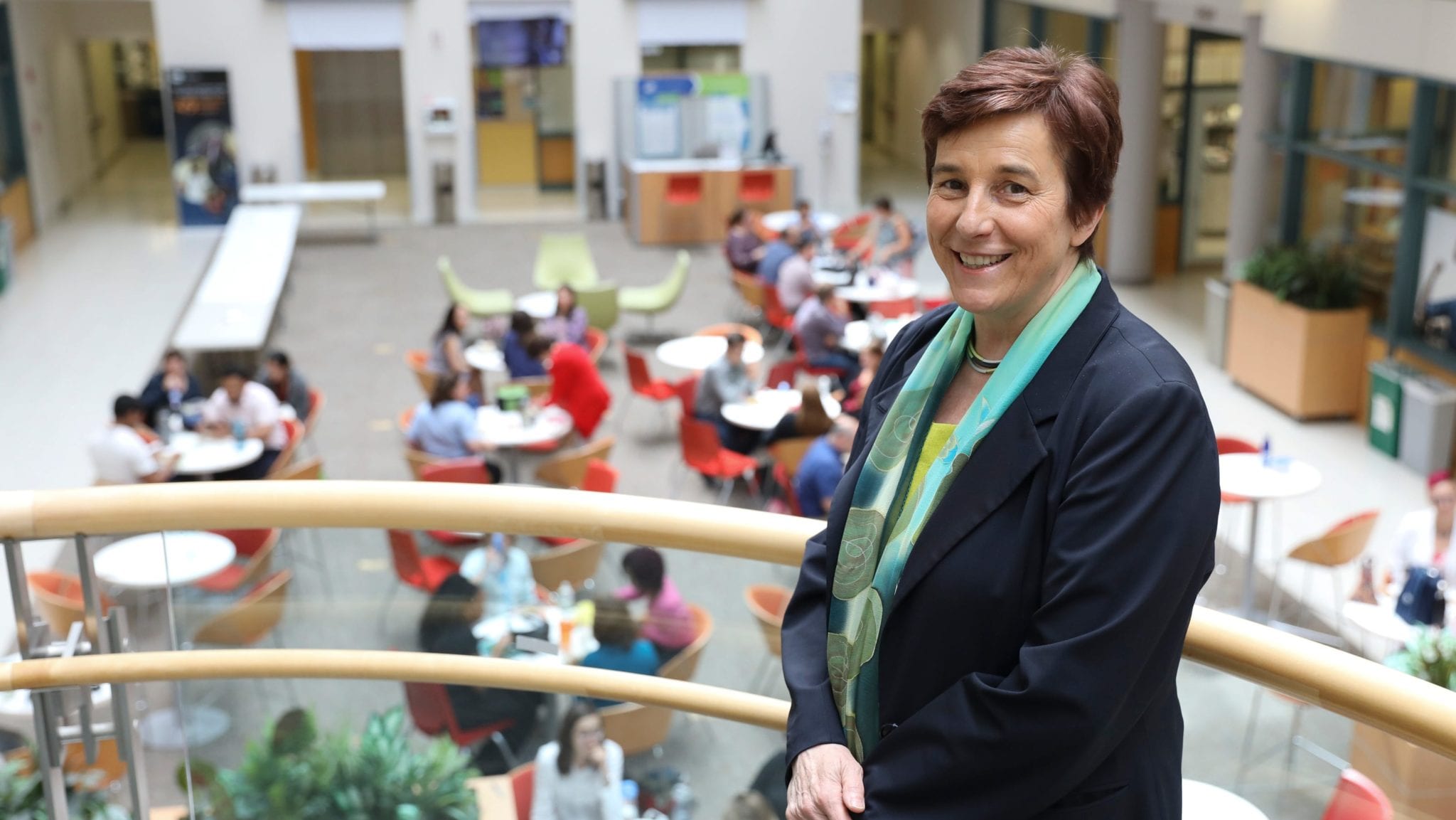 Kathrin Jansen, Pfizer via Twitter
Pfiz­er rolls out next-gen pneu­mo­coc­cal vac­cine with FDA win, beat­ing Mer­ck­'s 15-va­lent can­di­date to the punch
Mer­ck and Pfiz­er have been locked in a years­long bat­tle for a next-gen pneu­mo­coc­cal vac­cine win­ner, with the lat­ter look­ing to one-up — or should we say sev­en-up — its stan­dard 13-va­lent shot. Now, Pfiz­er has nosed out a win with the FDA's back­ing, leav­ing Mer­ck and its 15-va­lent shot wait­ing in the wings.
Pfiz­er said on Tues­day that the FDA has ap­proved its Pre­vnar 20 for adults 18 years and old­er — just over a month be­fore Mer­ck's PDU­FA date for its V114. The CDC's Ad­vi­so­ry Com­mit­tee on Im­mu­niza­tion Prac­tices is sched­uled to meet in Oc­to­ber to dis­cuss and up­date rec­om­men­da­tions on the use of pneu­mo­coc­cal vac­cines, ac­cord­ing to Pfiz­er.
"With a sin­gle in­jec­tion, PRE­VNAR 20 pro­vides adults with strong and mean­ing­ful pro­tec­tion against serotypes re­spon­si­ble for the ma­jor­i­ty of cir­cu­lat­ing pneu­mo­coc­cal dis­ease around the world," Kathrin Jansen, SVP and head of vac­cine R&D at Pfiz­er, said in a state­ment.
There are cur­rent­ly two main types of pneu­mo­coc­cal vac­cine: pneu­mo­coc­cal con­ju­gate vac­cines (PCV) and pneu­mo­coc­cal poly­sac­cha­ride vac­cines (PPSV). Both con­tain poly­sac­cha­rides tak­en from serotypes of S. pneu­mo­ni­ae bac­te­ria, which cause pa­tients' im­mune sys­tems to de­vel­op an­ti­bod­ies that will lat­er rec­og­nize that poly­sac­cha­ride.
Mer­ck came out with its 23-va­lent PPSV, Pneu­movax 23, back in 1983. How­ev­er, PPSVs have been shown to have poor per­for­mance in younger chil­dren. As a so­lu­tion, drug­mak­ers have de­vel­oped "con­ju­gat­ed" vac­cines, in which the poly­sac­cha­rides are at­tached to a car­ri­er pro­tein.
Pfiz­er got a 7-va­lent con­ju­gate vac­cine ap­proved in 2000, fol­lowed by its 13-va­lent megablock­buster Pre­vnar 13 in 2010. Pre­vnar 20 cov­ers all 13 strains that Pre­vnar 13 does, plus 8, 10A, 11A, 12F, 15B, 22F and 33F. The ad­di­tion­al sev­en strains ac­count for about 40% of all pneu­mo­coc­cal dis­ease cas­es and deaths in the US, ac­cord­ing to Pfiz­er.
Pre­vnar 13 raked in $5.8 bil­lion in 2020 and was once the world's best-sell­ing vac­cine in pre-Covid times. The fol­low-on won't bring in the $26 bil­lion that Pfiz­er's Covid-19 vac­cine is ex­pect­ed to in 2021, but Prophe­cy Mar­ket In­sights ex­pects the glob­al pneu­mo­coc­cal vac­cine mar­ket to grow from $8.1 bil­lion in 2020 to $13.5 bil­lion by 2030.
The vac­cine was fast tracked by the FDA back in 2017, then giv­en pri­or­i­ty re­view in 2018. The FDA's de­ci­sion was based on Phase I and II da­ta, as well as three Phase III tri­als that en­rolled a to­tal of 6,000 adults.
Pfiz­er un­veiled da­ta from one of those stud­ies — a piv­otal Phase III that en­rolled 902 adults with no his­to­ry of pneu­mo­coc­cal vac­ci­na­tion — back in Oc­to­ber at ID­Week. The study com­pared Pre­vnar 20's per­for­mance to Pre­vnar 13 and Pneu­movax 23. All 20 serotypes in­duced "ro­bust re­spons­es" across three age co­horts (18 to 49, 50 to 59, and 60 or old­er), ac­cord­ing to Pfiz­er.
In the fo­cus group of adults 60 and old­er, Pre­vnar 20's re­sponse was non-in­fe­ri­or to all serotypes in com­mon with Pre­vnar 13, and six of the sev­en new serotypes in com­mon with Pneu­movax 23 one month af­ter vac­ci­na­tion. Serotype 8 just bare­ly missed the non-in­fe­ri­or­i­ty low­er bound cri­te­ria, but showed im­mune re­spons­es in oth­er pa­ra­me­ters, the com­pa­ny said. Im­mune re­spons­es to Pre­vnar 20 in the two younger age co­horts were non-in­fe­ri­or to the same vac­cine's re­spons­es in adults 60 to 64 years old.
Pfiz­er al­so read out da­ta from in­fant tri­als (en­rolling ba­bies 42 to 98 days old), which showed a con­sis­tent safe­ty pro­file com­pared to Pre­vnar 13 and im­mune re­sponse to all 20 serotypes one month af­ter the third dose. Boost­er re­spons­es were record­ed for all serotypes a month af­ter the fourth dose.
Mer­ck isn't throw­ing in the tow­el just yet. Last month — even as it looked like Pre­vnar 20 might beat it to mar­ket — the Ke­nil­worth, NJ-based phar­ma read out topline re­sults from two Phase III pe­di­atric stud­ies, and said it's on track to sub­mit a sup­ple­men­tary BLA by the end of the year.
V114 cov­ers the 13 serotypes cov­ered by Pre­vnar 13, plus an ad­di­tion­al two: 22F and 33F.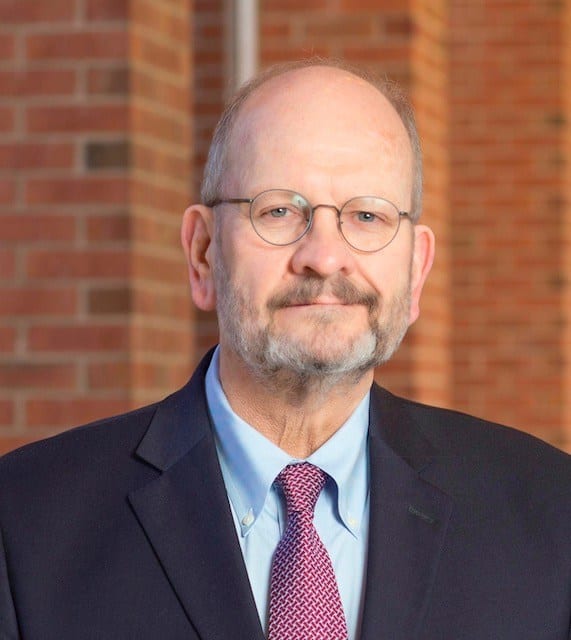 Roy Baynes
"Re­sults from these stud­ies sup­port the po­ten­tial of V114 to con­fer im­muno­genic­i­ty for PCV13 serotypes in in­fants who have pre­vi­ous­ly re­ceived one or mul­ti­ple dos­es of PCV13, and for the 15 serotypes in V114 in chil­dren in a catch-up set­ting," Mer­ck Re­search Labs CMO Roy Baynes said.
As Mer­ck and Pfiz­er duke it out, a 24-va­lent can­di­date is in the mak­ing that hopes to top­ple them both. Vax­cyte, for­mer­ly known as SutroVax, is in ear­ly de­vel­op­ment with VAX-24 and ex­pects to file an IND in the first half of 2022. The com­pa­ny pulled in $249 mil­lion in an IPO last June, and says a Phase I/II read­out would fol­low be­tween late 2022 and ear­ly 2023.
On Jan. 11 — the same day the FDA ac­cept­ed a BLA for V114 — Mer­ck filed a law­suit chal­leng­ing three of Pfiz­er's patents re­lat­ing to its pneu­mo­coc­cal con­ju­gate com­po­si­tions. The com­pa­ny has asked a judge to rule that V114 "does not and will not in­fringe any valid claim of these three patents."