Pfiz­er short­ens come­back cam­paign for armed an­ti­body in­o­tuzum­ab, lands quick FDA re­view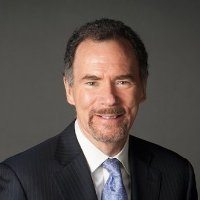 Mace Rothen­berg, Pfiz­er
Pfiz­er's armed an­ti­body in­o­tuzum­ab ozogam­icin — held up as a top on­col­o­gy con­tender at the phar­ma gi­ant — is be­ing giv­en the red car­pet treat­ment at the FDA. Pfiz­er said this morn­ing that reg­u­la­tors agreed to pro­vide a pri­or­i­ty re­view for the drug as a new treat­ment for re­lapsed or re­frac­to­ry B-cell pre­cur­sor acute lym­phoblas­tic leukemia.
The news marks the lat­est come­back ad­vance for the an­ti­body-drug con­ju­gate, which flopped in a Phase III tri­al for non-Hodgkin's lym­phoma four years ago, bad­ly tar­nish­ing the prospects for a drug that had been tout­ed as a top con­tender by CEO Ian Read. In the fall of 2015, though, reg­u­la­tors hand­ed the com­pa­ny a break­through ther­a­py des­ig­na­tion for in­o­tuzum­ab, a few months af­ter Pfiz­er scored pos­i­tive late-stage da­ta in ALL.
A pri­or­i­ty re­view slash­es four months off the process, giv­ing Pfiz­er an Au­gust PDU­FA date. The EMA al­so has this drug un­der re­view.
The drug is de­signed to bind to the CD22 anti­gen on B-cells, where it then goes in­to the can­cer cell to de­liv­er a cy­to­tox­ic pay­load of calicheam­icin, de­stroy­ing the cell. Pfiz­er has made a strong push on the can­cer front in re­cent years, and is al­so an­gling for an ap­proval of a check­point in­hibitor part­nered with Mer­ck KGaA.
"ALL that has re­curred af­ter, or is re­frac­to­ry to, first-line ther­a­py is a rapid­ly pro­gress­ing and dead­ly dis­ease," said Mace Rothen­berg, MD, chief de­vel­op­ment of­fi­cer, On­col­o­gy, Pfiz­er Glob­al Prod­uct De­vel­op­ment. "Based on the pos­i­tive re­sults of the INO-VATE 1022 Phase 3 tri­al, we be­lieve in­o­tuzum­ab ozogam­icin, if ap­proved, rep­re­sents a new treat­ment op­tion for adult pa­tients with re­lapsed or re­frac­to­ry B-cell pre­cur­sor ALL."