Pfiz­er vet Ger­mano makes quick ex­it from In­trex­on as hands-on bil­lion­aire Kirk re­or­ga­nizes biotech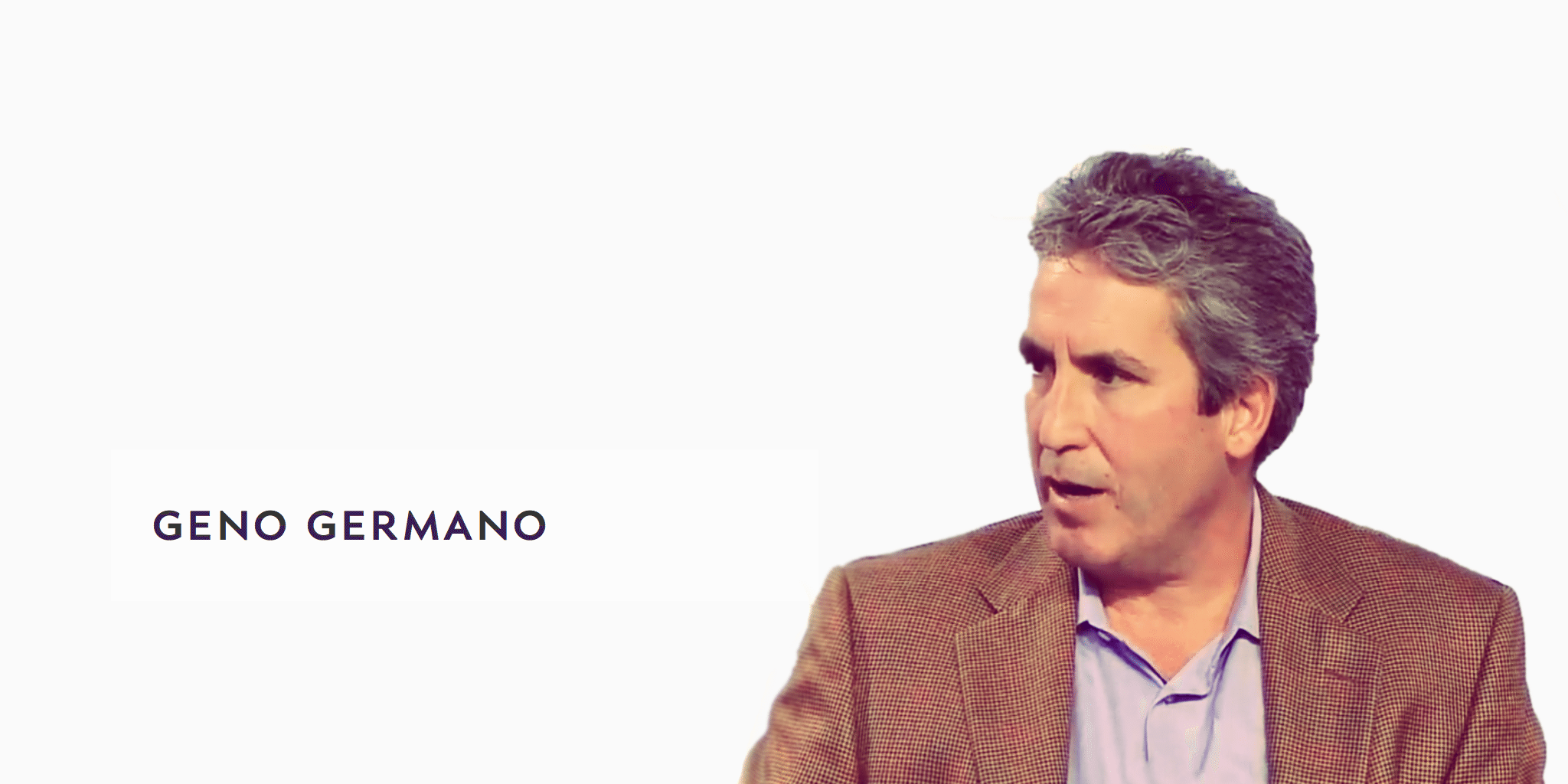 ---
When Geno Ger­mano left a se­nior post at Pfiz­er and lat­er signed on as pres­i­dent of In­trex­on 10 months ago, he start­ed down a path that he was told led straight to the CEO's job. In­stead, he wound up at the ex­it door on Fri­day, leav­ing bil­lion­aire Ran­dal "RJ" Kirk at the helm of the com­pa­ny he found­ed, re­or­ga­niz­ing the com­plex biotech side of the busi­ness.
Ger­mano had been head of the glob­al phar­ma busi­ness at Pfiz­er when he was sud­den­ly odd man out in a planned merg­er with Al­ler­gan, which al­so ul­ti­mate­ly nev­er hap­pened. Kirk wel­comed him with open arms, telling the world that Ger­mano would be the next chief for day-to-day op­er­a­tions $XON as he stepped up to the ex­ec­u­tive chair­man's role.
That put the ex-Pfiz­er ex­ec right near the top of the pyra­mid of a wide net­work of sub­sidiaries all claim­ing to be work­ing on game-chang­ing syn­thet­ic bi­ol­o­gy tech in 5 big sec­tors: health, food, en­er­gy, en­vi­ron­ment and con­sumer mar­kets.
Now Ger­mano is go­ing back to the bio­phar­ma world, and "RJ" is stay­ing at the helm of In­trex­on, which en­joys a $2.8 bil­lion mar­ket cap. From Ger­mano's state­ment:
RJ's vi­sion can be seen in the goals he sets and the tremen­dous re­sources – fis­cal, tech­no­log­i­cal and hu­man – as­sem­bled to achieve them. It is with the fore­go­ing in mind that it has be­come clear to me that RJ is in­te­gral to the day to day op­er­a­tion of this com­pa­ny and that it is there­fore ap­pro­pri­ate for him to re­main in the CEO role for the fore­see­able fu­ture. At the same time, I have come to re­al­ize that my pref­er­ence is to work with­in the in­dus­try where I spent most of my life, and there­fore am leav­ing the com­pa­ny to con­tin­ue my ca­reer in the phar­ma/bio­phar­ma in­dus­try.
Kirk an­nounced Ger­man's de­par­ture at the same time he set up yet an­oth­er sub­sidiary, this one dubbed Pre­ci­gen, that he said would make it eas­i­er to pur­sue "po­ten­tial strate­gic op­tions to en­hance share­hold­er val­ue."
Kirk didn't ex­act­ly ex­plain what those strate­gic op­tions are, but he made it clear that he want­ed all the part­nered pipeline col­lab­o­ra­tions — which are con­sid­er­able — un­der one arm of the com­pa­ny.
Their pipeline in­cludes ther­a­pies for a wide va­ri­ety of dis­eases, such as ad­vanced lym­phoid ma­lig­nan­cies, acute myeloid leukemia, pe­di­atric brain tu­mors, sol­id tu­mors, oral mu­cosi­tis, type 1 di­a­betes, wet age-re­lat­ed mac­u­lar de­gen­er­a­tion, Clostrid­i­um dif­fi­cile in­fec­tion, lin­ear scle­ro­der­ma, and car­diac dis­ease. Pre­ci­gen will al­so man­age a 75% stake in Xo­genex, which is pur­su­ing ge­net­ic strate­gies on car­diac dis­ease. It's all pre­clin­i­cal right now, with an IND com­ing be­fore the end of the year.
Said Kirk:
While we have been re­view­ing po­ten­tial op­tions for over a year, as our col­lab­o­ra­tors in­creas­ing­ly be­gin to move in­to the clin­ic, it is ap­par­ent that our col­lec­tion of health as­sets may be over­shad­owed by the breadth and com­plex­i­ty of the op­por­tu­ni­ties the en­gi­neer­ing of bi­ol­o­gy has af­ford­ed us. We are there­fore tak­ing this struc­tur­al ac­tion now to bet­ter po­si­tion us for strate­gic de­ci­sions re­gard­ing our health busi­ness mov­ing for­ward.
The com­pa­ny has inked a bliz­zard of deals over the years, but it's al­so been bleed­ing cash. Ac­cord­ing to its 10K filed at the be­gin­ning of this month, In­trex­on was $187 mil­lion in the red in 2016 af­ter more than dou­bling down on its loss­es from 2015.
In­trex­on has man­aged to main­tain a large val­u­a­tion with­out demon­strat­ing much in the way of clin­i­cal im­pact, so far. That can't last for­ev­er, but it's held up bet­ter than most over the last few years.