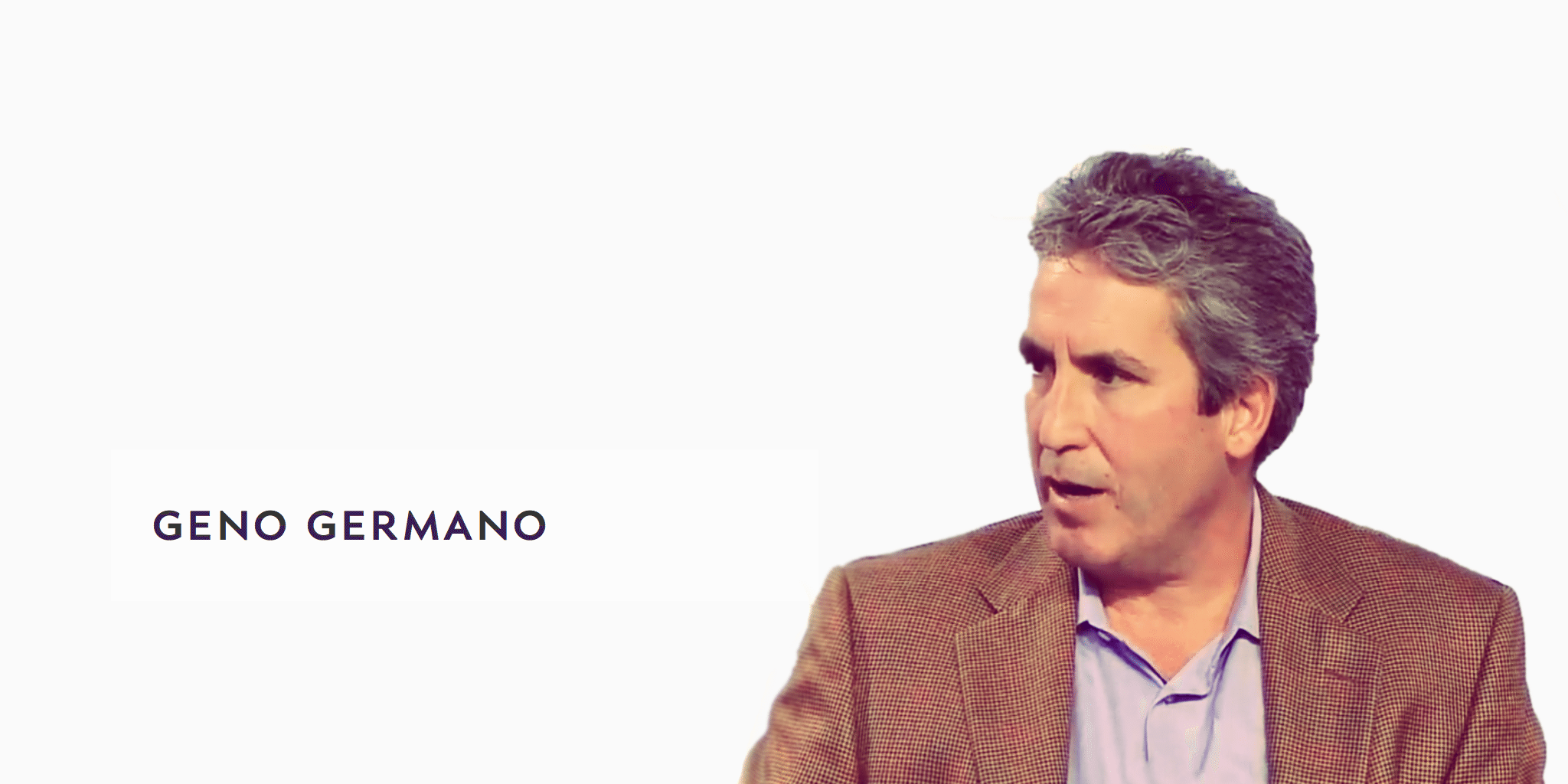 ---
When Geno Germano left a senior post at Pfizer and later signed on as president of Intrexon 10 months ago, he started down a path that he was told led straight to the CEO's job. Instead, he wound up at the exit door on Friday, leaving billionaire Randal "RJ" Kirk at the helm of the company he founded, reorganizing the complex biotech side of the business.
Germano had been head of the global pharma business at Pfizer when he was suddenly odd man out in a planned merger with Allergan, which also ultimately never happened. Kirk welcomed him with open arms, telling the world that Germano would be the next chief for day-to-day operations $XON as he stepped up to the executive chairman's role.
That put the ex-Pfizer exec right near the top of the pyramid of a wide network of subsidiaries all claiming to be working on game-changing synthetic biology tech in 5 big sectors: health, food, energy, environment and consumer markets.
Now Germano is going back to the biopharma world, and "RJ" is staying at the helm of Intrexon, which enjoys a $2.8 billion market cap. From Germano's statement:
RJ's vision can be seen in the goals he sets and the tremendous resources – fiscal, technological and human – assembled to achieve them.  It is with the foregoing in mind that it has become clear to me that RJ is integral to the day to day operation of this company and that it is therefore appropriate for him to remain in the CEO role for the foreseeable future.  At the same time, I have come to realize that my preference is to work within the industry where I spent most of my life, and therefore am leaving the company to continue my career in the pharma/biopharma industry.
Kirk announced German's departure at the same time he set up yet another subsidiary, this one dubbed Precigen, that he said would make it easier to pursue "potential strategic options to enhance shareholder value."
Kirk didn't exactly explain what those strategic options are, but he made it clear that he wanted all the partnered pipeline collaborations — which are considerable — under one arm of the company.
Their pipeline includes therapies for a wide variety of diseases, such as advanced lymphoid malignancies, acute myeloid leukemia, pediatric brain tumors, solid tumors, oral mucositis, type 1 diabetes, wet age-related macular degeneration, Clostridium difficile infection, linear scleroderma, and cardiac disease. Precigen will also manage a 75% stake in Xogenex, which is pursuing genetic strategies on cardiac disease. It's all preclinical right now, with an IND coming before the end of the year.
Said Kirk:
While we have been reviewing potential options for over a year, as our collaborators increasingly begin to move into the clinic, it is apparent that our collection of health assets may be overshadowed by the breadth and complexity of the opportunities the engineering of biology has afforded us.  We are therefore taking this structural action now to better position us for strategic decisions regarding our health business moving forward.
The company has inked a blizzard of deals over the years, but it's also been bleeding cash. According to its 10K filed at the beginning of this month, Intrexon was $187 million in the red in 2016 after more than doubling down on its losses from 2015.
Intrexon has managed to maintain a large valuation without demonstrating much in the way of clinical impact, so far. That can't last forever, but it's held up better than most over the last few years.
---
The best place to read
Endpoints News

? In your inbox.

Comprehensive daily news report for those who discover, develop, and market drugs. Join 50,900+ biopharma pros who read Endpoints News by email every day.

Free Subscription
---
---
---