Pfiz­er's Paxlovid on­ly helped se­niors avoid hos­pi­tal­iza­tion and death, new NE­JM study finds
Us­age of Pfiz­er's Covid-19 treat­ment Paxlovid has spiked across the US in re­cent months, with more than 2 mil­lion cours­es ad­min­is­tered dur­ing this lat­est Omi­cron wave since June, po­ten­tial­ly sav­ing many from hos­pi­tal­iza­tion or death.
But a new ob­ser­va­tion­al study pub­lished in the New Eng­land Jour­nal of Med­i­cine on Wednes­day evening found that Paxlovid on­ly worked among pa­tients 65 years of age or old­er, with no ev­i­dence of ben­e­fit found in younger adults.
The Is­rael-based study, which didn't eval­u­ate the cur­rent Omi­cron vari­ant, looked at al­most 43,000 Covid-19 pa­tients who were 65 or old­er, and found hos­pi­tal­iza­tion oc­curred in 11 pa­tients treat­ed with Paxlovid (14.7 cas­es per 100,000 per­son-days) and in 766 un­treat­ed pa­tients (58.9 cas­es per 100,000 per­son-days).
But among the more than 66,000 Covid pa­tients who were 40 to 64 years old, hos­pi­tal­iza­tion oc­curred in sev­en treat­ed pa­tients (15.2 cas­es per 100,000 per­son-days) and in 327 un­treat­ed pa­tients (15.8 cas­es per 100,000 per­son-days), which wasn't a sig­nif­i­cant dif­fer­ence.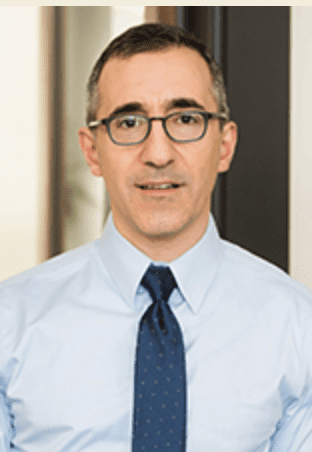 Walid Gel­lad
Walid Gel­lad, di­rec­tor of the Uni­ver­si­ty of Pitts­burgh's Cen­ter for Phar­ma­ceu­ti­cal Pol­i­cy and Pre­scrib­ing, who's un­af­fil­i­at­ed with the study, told End­points News, "We need to re­think how we are us­ing this drug, giv­en these find­ings, and those of Epic-SR [pri­ma­ry end­point not met]. We are over treat­ing [sic] rel­a­tive­ly healthy boost­ed peo­ple un­der 50 who might be el­i­gi­ble for Paxlovid be­cause of one mi­nor risk fac­tor but who are not tru­ly at high risk of de­vel­op­ing se­vere dis­ease."
Pfiz­er did not im­me­di­ate­ly re­spond to a re­quest for com­ment on the study, but Paxlovid's au­tho­riza­tion is based on fi­nal re­sults from Pfiz­er's Epic-HR study, show­ing an 86% re­duc­tion in rel­a­tive risk of hos­pi­tal­iza­tions or death from any cause. Pfiz­er ex­pects Paxlovid to bring in more than $20 bil­lion this year.
While oth­er tri­als have since shown that Paxlovid may not work as well in the vac­ci­nat­ed pop­u­la­tion, Gel­lad not­ed that this Is­raeli study, first post­ed as a pre-print in June, "does show ben­e­fit of the drug in old­er vac­ci­nat­ed and pri­or in­fect­ed in­di­vid­u­als who are old­er and at high risk of pro­gres­sion, and every­one who fits that bill should be of­fered treat­ment. Same with younger high risk who are un­vac­ci­nat­ed or not pre­vi­ous­ly in­fect­ed, in my view."
But giv­en the rise of Paxlovid's us­age, many ex­perts are al­so rais­ing con­cerns about re­sis­tance.
"The gov­ern­ment is push­ing this drug too hard to be used at the drop of a hat in every­one with­out enough ev­i­dence that it has suf­fi­cient ben­e­fit to out­weigh known and un­known risks, in­clud­ing the con­tin­ued un­cer­tain­ty around re­bound and the the­o­ret­i­cal risks of re­sis­tance," Gel­lad added, not­ing that "what we re­al­ly need is a ran­dom­ized tri­al in vac­ci­nat­ed younger peo­ple, which the British will even­tu­al­ly give us, be­cause FDA did not re­quire it here."