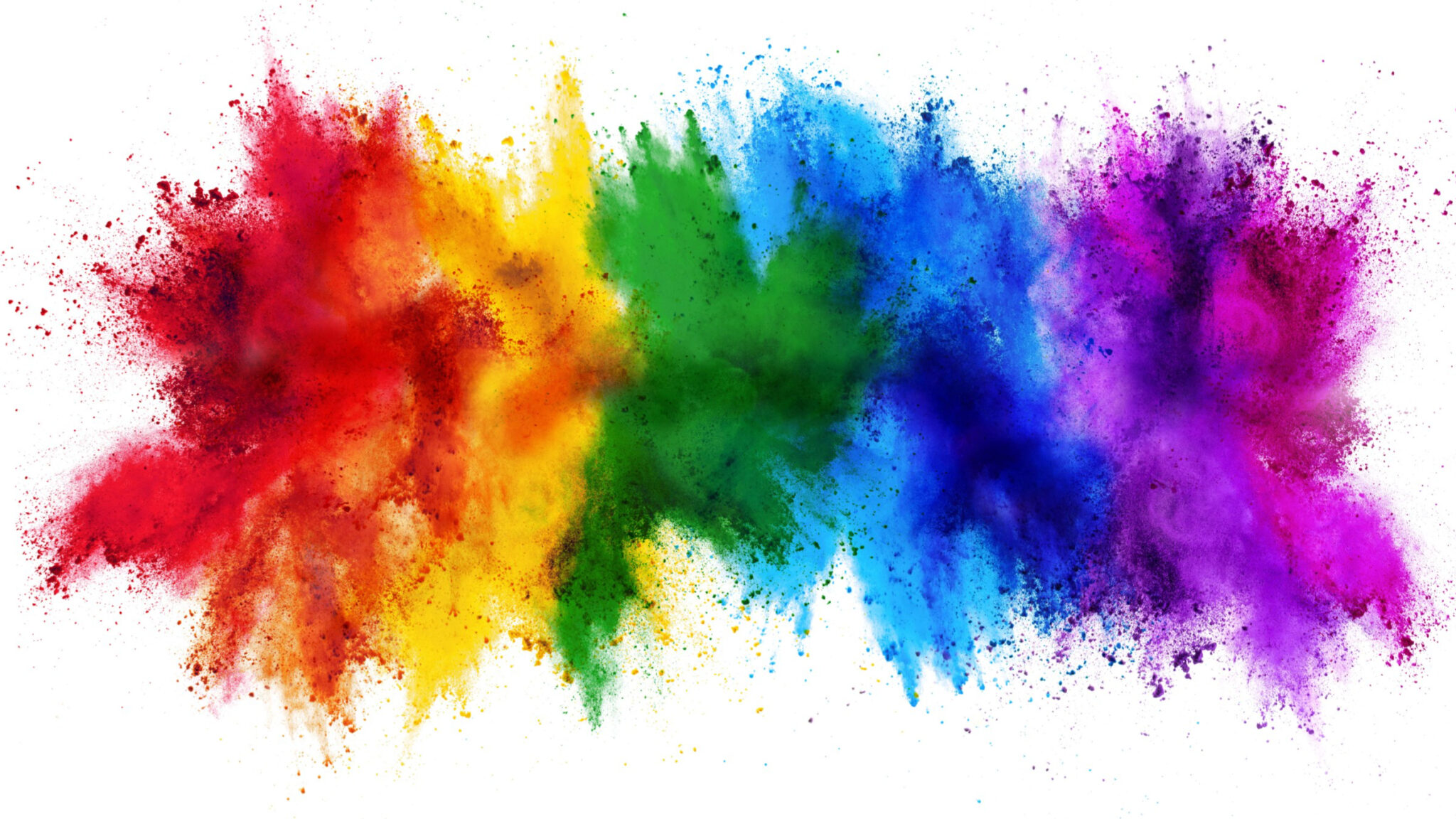 Phar­ma col­ors and mar­ket­ing: Typ­i­cal­ly 'awash in blue,' new­er brand up­dates adopt bold hues
Ros­es are red, vi­o­lets are blue, and so are most phar­ma com­pa­ny brands. Pfiz­er, Roche, Ab­b­Vie and Am­gen are among the many phar­ma com­pa­nies with lo­gos in hues of blue, while a small­er band in­clud­ing John­son & John­son, Eli Lil­ly and Glax­o­SmithK­line re­side in the red and or­ange zone.
More re­cent­ly though, a hand­ful of phar­ma com­pa­nies jumped on the "not-blue" band­wag­on – like Sanofi's re­brand with pur­ple and GSK's Ha­le­on spin­off with green – so we de­cid­ed to talk to col­or ex­perts about phar­ma and health­care brands. What do dif­fer­ent col­ors mean in the in­dus­try and why does it mat­ter?
First, it does mat­ter. Study af­ter study ex­plore the psy­chol­o­gy of col­or and the fact that con­sumers, which in­cludes physi­cians and pa­tients, of­ten make buy­ing and judg­ment de­ci­sions based on col­or.
One of­ten-quot­ed col­or and mar­ket­ing re­search study found that be­tween 60-90% of con­sumers' prod­uct de­ci­sions are based on col­or. An­oth­er pop­u­lar study from the Loy­ola Uni­ver­si­ty Mary­land, found that col­or in­creas­es brand recog­ni­tion by 80%. A more re­cent sur­vey last year of dig­i­tal and cre­ative agen­cies found 39% say peo­ple care about col­or more than any oth­er vi­su­al el­e­ment when it comes to com­pa­nies' web­sites.
For phar­ma, col­or can lend au­thor­i­ty or se­ri­ous­ness to the im­por­tant, but al­so per­son­al, sub­ject of health. That's one rea­son why blue – re­li­able, staid and trust­wor­thy – is so pop­u­lar.
"When you're talk­ing about phar­ma­ceu­ti­cals, you're talk­ing about a very broad de­mo­graph­ic," said Jill Mor­ton, the CEO of Col­or­com and a long­time col­or con­sul­tant who helped come up with the red, white and blue col­ors of Tylenol ex­tra strength gel caps. "Blues are go­ing to be the safest col­ors. Col­or be­gins in na­ture and our re­ac­tions to it there are a hard-wired re­sponse. When we see blue, we think of the sky and the ocean, so it's a very pleas­ant heal­ing kind of col­or."
And it's not just the phar­ma in­dus­try that has a thing for blue. Some 70% of glob­al brands in­cor­po­rate blue in­to their brands, Mor­ton said.
Pan­tone, the col­or au­thor­i­ty that is­sues an an­nu­al col­or of the year – "Very Peri" pur­ple for 2022 – works with brands across phar­ma and health, Lau­rie Press­man, VP at the Pan­tone Col­or In­sti­tute, said in an email in­ter­view.
She agreed that blue and red are "safe col­ors" with clear psy­cho­log­i­cal mean­ings and ones that can cross cul­tur­al bound­aries more eas­i­ly than oth­er tones.
Red, for in­stance, stands as the col­or of the heart and ra­di­ates pos­i­tiv­i­ty and en­er­gy, she said. Mean­while, blue is "long linked to the seren­i­ty of the sky and sea. Light, medi­um and deep blues are em­braced by the hu­man mind as con­stant, trust­wor­thy and de­pend­able, so it makes sense that we would see a lot of phar­ma and biotech us­ing the blues."
Still, it's not as sim­ple as choos­ing blue for trust or red for en­er­gy when it comes to pick­ing a phar­ma col­or. Some­times brands are look­ing to stand out in a cat­e­go­ry and will choose un­chart­ed col­ors ver­sus ones with es­tab­lished emo­tion­al con­nec­tions.
Non-bi­o­log­i­cal col­ors, that is, col­ors that are not as­so­ci­at­ed with the body, can work in cas­es where a health brand may be look­ing for a made-up col­or that doesn't have as­so­ci­a­tions – such as the pro­lif­er­a­tion of pur­ples in the ear­li­er 2000s, in­clud­ing al­ler­gy med Al­le­gra and re­flux med Nex­i­um, said Ha­ley Hi­ers, a copy­writer at bfw Ad­ver­tis­ing who's done re­search on col­or.
But if brands are go­ing for un­con­ven­tion­al, why not some­thing like the col­or brown for a gas­troin­testi­nal spe­cial­ist? Tra­di­tion­al­ly that would be a no-no, Hi­ers said, point­ing out that "some col­ors are as­so­ci­at­ed with sick­li­ness and that's part of why we don't see a lot of brown and yel­low in gas­tro," she said.
Still the "rules" of col­or can be bro­ken, and that's es­pe­cial­ly true in to­day's me­dia-noisy world where get­ting no­ticed can be dif­fi­cult.
"There is some­thing re­al­ly post­mod­ern about the era we're in right now, and I think some peo­ple might ac­tu­al­ly get a kick out of brown (in gas­tro). So I can def­i­nite­ly see some­body go­ing for shock val­ue, al­though I'm not sure any­one in phar­ma is brave enough to do that," Hi­ers said.
Be­fore Klick Health dives in­to col­or for a new prod­uct or com­pa­ny over­haul, it starts with a brand per­son­al­i­ty dive to find out the sto­ry or emo­tions the phar­ma or health brand wants to in­spire. Still, the sub­ject of col­or usu­al­ly comes up quick­ly, said Jay Schacher, Klick's de­sign di­rec­tor. Klick's goal is to find the right col­or that serves as a quick vi­su­al iden­ti­fi­er and con­nects peo­ple to the sto­ry be­hind the brand. They al­so check out what the com­pe­ti­tion is do­ing.
"Some­times we have what we call an area of op­por­tu­ni­ty to ex­plore. Maybe it's a com­pa­ny or a drug that isn't in that space – not part of the blue or the red, for in­stance – and want­i­ng to dif­fer­en­ti­ate and stand out in­stead," he said.
That think­ing would like­ly ring true for Sanofi, which re­cent­ly chose pur­ple as its new cor­po­rate col­or – stand­ing out was one of the sev­er­al fac­tors it con­sid­ered. As Chris Williams, Sanofi's head of cor­po­rate com­mu­ni­ca­tions and brand, ex­plained to End­points News last month, he and his team chart­ed the lo­go col­ors of ma­jor phar­ma brands to­day and end­ed up with a chart show­ing two dom­i­nant col­or clus­ters. With a ma­jor­i­ty of brands on the shades of blue side of the map, and a small­er num­ber of red and or­ange lo­gos on the oth­er side, Sanofi's bright pur­ple is a sym­bol­ic mix of the two, stak­ing out the white space be­tween the oth­ers.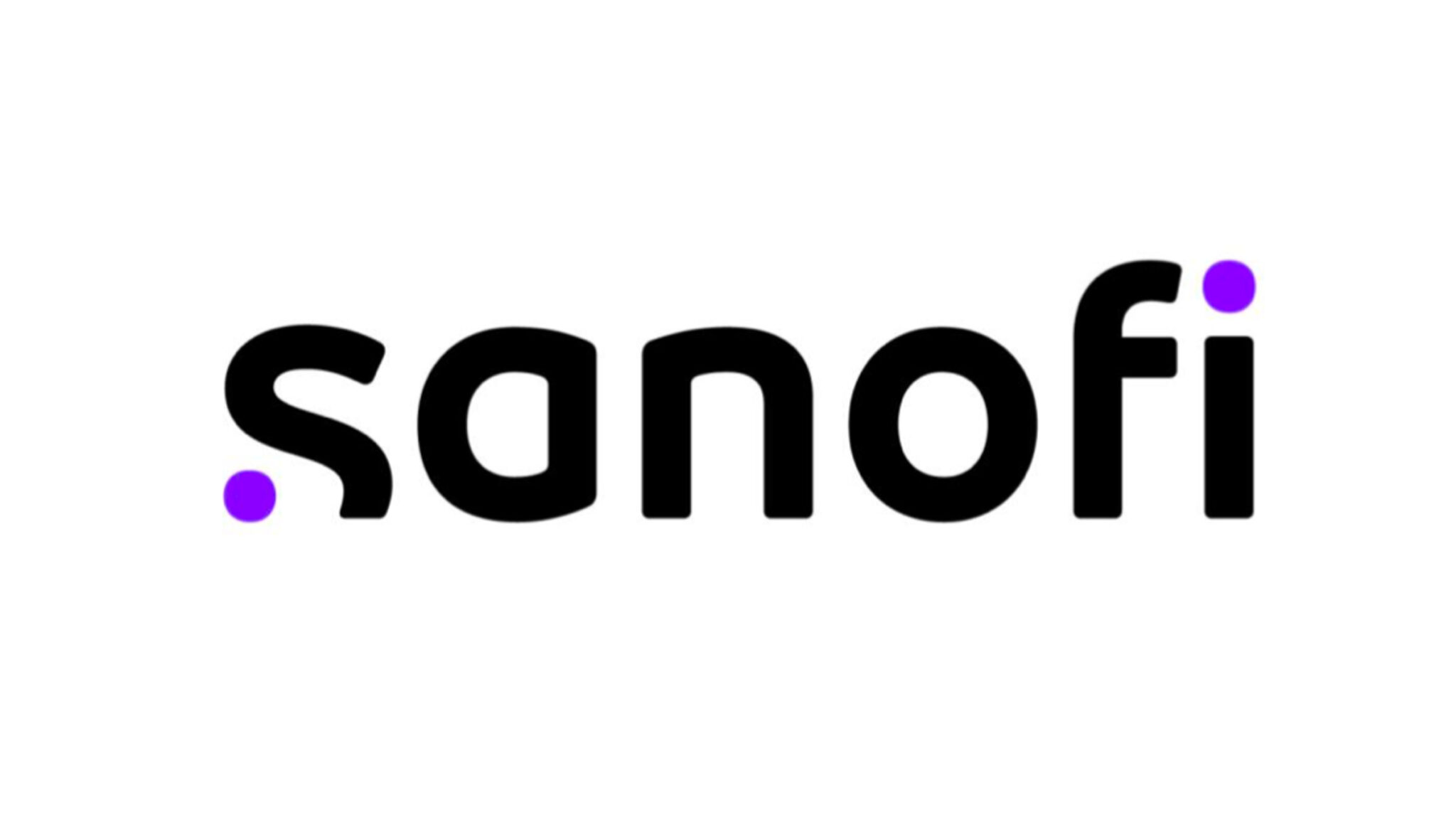 An­oth­er re­cent phar­ma brand col­or choice that stands out from the blue-and-red pack is Glax­o­SmithK­line's Ha­le­on con­sumer spin­off with a bright green block in the mid­dle of its lo­go as the mid­dle line of the let­ter "E." It was pur­pose­ful in choos­ing green as "a dis­rup­tive and dy­nam­ic dif­fer­en­ti­a­tion" in the con­sumer health cat­e­go­ry, a spokesper­son said when the brand de­buted last month.

GSK's al­so chose green be­cause it "sym­bol­izes many things around the world, in­clud­ing har­mo­ny and health. Green is a gen­er­ous, re­lax­ing col­or that re­vi­tal­izes body and mind. It bal­ances our emo­tions and leaves us feel­ing safe and se­cure. It is a pos­i­tive col­or that gives us hope, with promis­es of growth. Along­side the sym­bol­ism of green, the as­so­ci­a­tions with sus­tain­abil­i­ty are strong," he said.
The dis­rup­tor no­tion fits with Pan­tone's health in­dus­try ex­pe­ri­ence as well. Much of its work for phar­ma and health­care brands cen­ters on tried-and-true needs like col­or con­sis­ten­cy. Press­man said some health brands do ap­proach Pan­tone for col­or mar­ket­ing help.
"The brands that are look­ing to us for col­or mes­sag­ing and mar­ket­ing sup­port are tar­get­ing a younger au­di­ence and/or one that is look­ing to es­tab­lish a stronger emo­tion­al con­nec­tion," she said.
An­oth­er con­sid­er­a­tion for phar­ma com­pa­nies is his­to­ry. J&J's sig­na­ture lo­go is James Wood John­son's ac­tu­al hand­writ­ten sig­na­ture penned 130 years ago when the com­pa­ny was found­ed, al­though the red col­or wasn't stan­dard­ized un­til the 1950s. Still, hold­ing on­to her­itage can be a rea­son to stick with a col­or.
That doesn't mean it can't be up­dat­ed though. Pfiz­er took its 70-year-old lo­go – a blue oval pill shape – and spun out a mod­ern brand last year with two new blue tones. Pfiz­er's new brand now us­es a dark­er and a lighter shade of blue in­ter­twined as a DNA he­lix spi­ral­ing up be­side its name.
Why stay blue? Pfiz­er ex­plains on its web­site: "We evolved the his­toric Pfiz­er blue to a vi­brant, two-tone palette sig­ni­fy­ing Pfiz­er's com­mit­ment to both sci­ence and pa­tients. In an in­dus­try awash in blue, we're dou­bling down. A choice that cham­pi­ons Pfiz­er's his­to­ry as a leader for the pi­o­neers who have fol­lowed."
Leslie Har­ring­ton, ex­ec­u­tive di­rec­tor at the Col­or As­so­ci­a­tion of the US and founder of Hue­Da­ta col­or in­tel­li­gence con­sul­tan­cy, said it can be im­por­tant to con­sid­er lega­cy col­ors.
"When you're mak­ing these de­ci­sions there's al­so the col­or lega­cy or brand lega­cy. How much change do you want to sig­nal to peo­ple is hap­pen­ing in your com­pa­ny?" she said. "Some­times a com­pa­ny has a re­al­ly bad rap so they need a re­al­ly big change. But some­times it's just try­ing to look a bit more mod­ern."
Shad­ing can make a dif­fer­ence in mean­ing too. Dark­er shades are more an­chored and usu­al­ly seen as trust­wor­thy or time­less, while lighter shades can move a brand to a more cre­ative and younger per­cep­tion, she said.
To­day most com­pa­nies ex­pect re­search and da­ta be­hind why a par­tic­u­lar col­or rec­om­men­da­tion is right. While that's a de­par­ture from the past when per­son­al pref­er­ence or in­tu­ition may have played a big­ger role, Har­ring­ton has heard sto­ries from col­leagues who present ex­ten­sive re­search on a col­or on­ly to hear, "Or­ange? Oh no, we're not do­ing or­ange, I hate or­ange," from a C-suite ex­ec­u­tive.
So in the end it may not be about the ex­act col­or, whether bold or neu­tral, that a phar­ma com­pa­ny choos­es, but rather the sto­ry it en­ables.
Klick's Schacher said, "Col­or is all about the sto­ry­teller. What you're look­ing to do is cre­ate re­la­tion­ships through peo­ple and col­or and us­ing it as a way to com­mu­ni­cate and sto­ry-tell."