Phase­Bio rais­es $34M to test or­phan dis­ease strat­e­gy — fo­cus­ing first on As­traZeneca drug
Af­ter spend­ing the past three years repo­si­tion­ing it­self as an or­phan dis­ease-fo­cused biotech, Phase­Bio is ready to roll with a fresh $34 mil­lion raise.
The Malvern, PA-based com­pa­ny owes its name to its elastin-like polypep­tides plat­form tech­nol­o­gy, which cre­ates ther­a­peu­tic fu­sion pro­teins that un­der­go a ful­ly re­versible phase tran­si­tion — there­by sig­nif­i­cant­ly ex­tend­ing their half lives.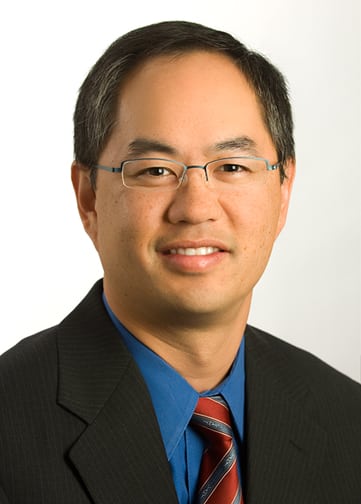 Jonathan Mow
Phase­Bio once saw an ap­pli­ca­tion for that tech in di­a­betes as well as car­dio, at­tract­ing phar­ma gi­ants As­traZeneca and John­son & John­son's ven­ture arm, as well as VC play­ers New En­ter­prise As­so­ci­ates, Hat­teras Ven­ture Part­ners and Fletch­er Spaght Ven­tures for its 2015 Se­ries C, in which it got $40 mil­lion to, among oth­er things, ad­vance a once-week­ly, long-act­ing basal in­sulin.
But that drug, like its long-act­ing GLP-1 that de­liv­ered seem­ing­ly ap­prov­able but not great Phase IIb re­sults, has now been set aside.
"For type 2 di­a­betes, if you're not gonna be first in class or best in class, it's chal­leng­ing, es­pe­cial­ly as a small biotech com­pa­ny de­vel­op­ing as­sets for that space," CEO Jonathan Mow tells me.
In­stead, Mow's team of 20 has now found a new lead drug in PB2452, a re­ver­sal agent for the blood thin­ner Bril­in­ta (tica­grelor) for use in acute sit­u­a­tions where pa­tients are ex­pe­ri­enc­ing ac­tive bleed­ing or re­quire ur­gent surgery.
"It's very anal­o­gous to what Por­to­la did with An­dexxa, al­though An­dexxa is in a dif­fer­ent class of agents — it's re­vers­ing fac­tor Xa, and we are re­vers­ing tica­grelor which is P2Y12 an­tag­o­nist," Mow says.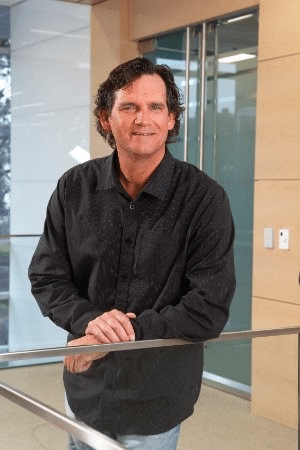 John Sharp
While Phase­Bio on­ly li­censed the drug from As­traZeneca — which mar­kets Bril­in­ta — late last year and is still in the mid­dle of a proof-of-con­cept study, Mow sees his team wrap­ping up a Phase II and ini­ti­ate a Phase III around the end of 2019.
"PB2452, can be de­vel­oped in a much short­er time pe­ri­od, and it will pay for us to de­vel­op PB1046," their in-house as­set for pul­monary ar­te­r­i­al hy­per­ten­sion that's been in the pipeline for a while, he says. "So even though it's on­ly in Phase I, we will get to the lat­er stages of de­vel­op­ment much more quick­ly than we will with PB1046."
That com­bi­na­tion of a short de­vel­op­ment time­line and a plat­form tech is what drew their new in­vestors — Cor­morant As­set Man­age­ment, Rock Springs Cap­i­tal and Moun­tain Group Part­ners — to par­tic­i­pate in the round, CFO John Sharp says. Old sup­port­ers al­so came back for more.
The fund­ing will al­so pay for a Phase II with PB1046 in PAH. It's not an easy mar­ket to break in­to, but Mow says their ana­log va­soac­tive in­testi­nal pep­tide — with its 60 hour half life and nov­el mech­a­nism of ac­tion — will make room for it­self along­side the likes of Unit­ed Ther­a­peu­tics, Acte­lion and Gilead.