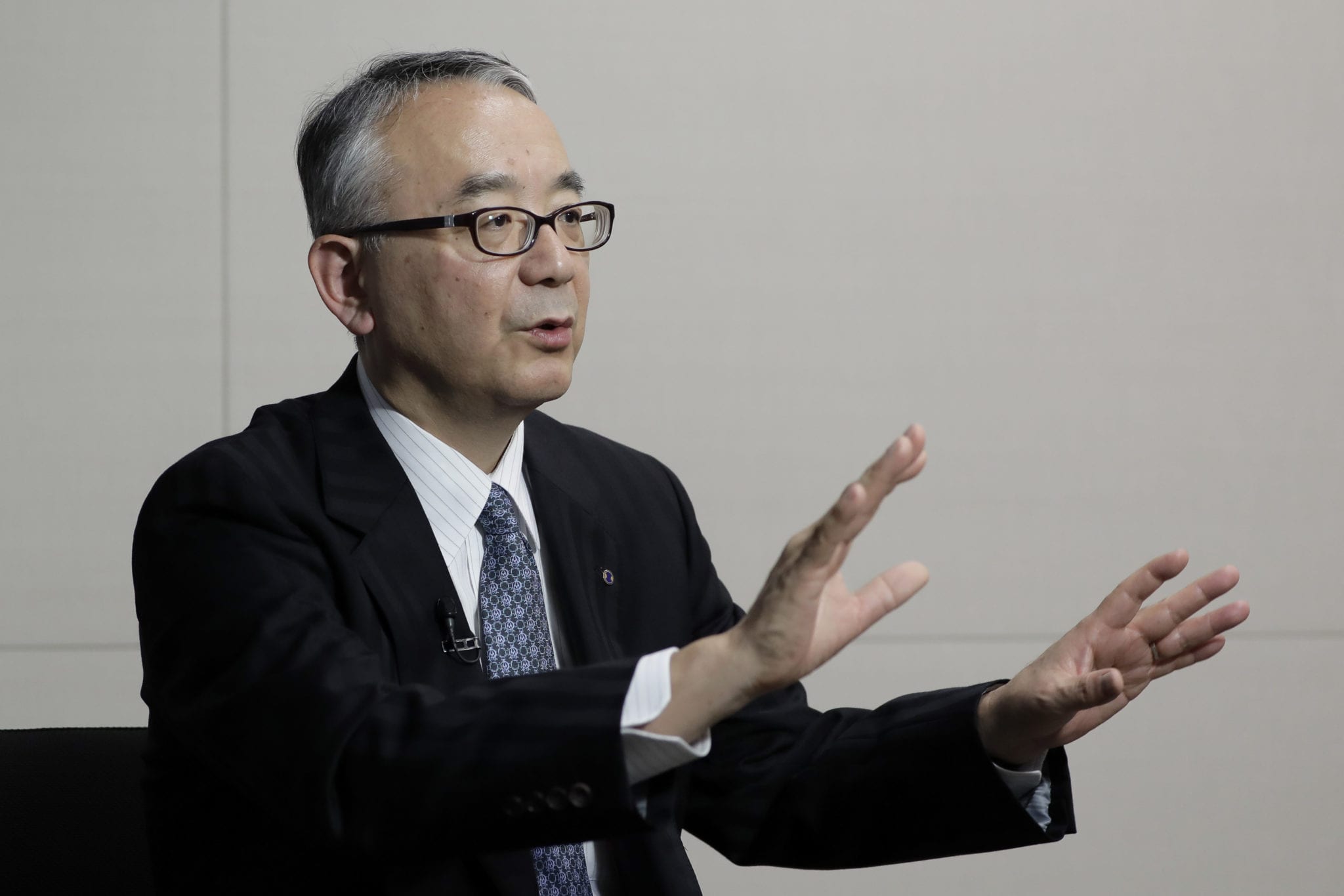 Isao Teshirogi, Shionogi president and CEO (Kiyoshi Ota/Bloomberg via Getty Images)
PhII Alzheimer's da­ta loom­ing, Sh­iono­gi spend­ing up to $500M on a buy­out in­volv­ing one of the tough­est bets in biotech
Sh­iono­gi moved a cou­ple of months ago to get in tight with a low-pro­file biotech called Tetra Ther­a­peu­tics in Grand Rapids, MI. And what­ev­er they learned about their 2 Phase II stud­ies in Alzheimer's and Frag­ile X syn­drome per­suad­ed the phar­ma play­er to ante up to $500 mil­lion more on a buy­out.
Tues­day morn­ing, Sh­iono­gi an­nounced that it is buy­ing Tetra out­right as the biotech nav­i­gates the fi­nal stretch­es on 2 mid-stage tri­als.
Both in­di­ca­tions are in the ex­treme high-risk cat­e­go­ry, with Tetra build­ing on a se­ries of grants to test its own ap­proach on pro­tect­ing the neu­ronal con­nec­tions that play a ma­jor role in cog­ni­tion and mem­o­ry.
Their lead drug is BPN14770, which tar­gets an en­zyme that is sup­posed to mod­u­late PDE4D. Sh­iono­gi orig­i­nal­ly got in­volved with Tetra back in 2018, when ex­ecs signed up li­cens­ing rights in Asia.
In March Sh­iono­gi fol­lowed up with a deal to ex­pand its stake in Tetra to 50%, ink­ing an op­tion on the buy­out based on the read­out for the Phase II PI­CAS­SO AD study in Alzheimer's.
The an­nounce­ment, though, is short on fi­nan­cial de­tails. That's not too sur­pris­ing, as Sh­iono­gi is ex­pand­ing in­to a field not­ed for 10 years of fail­ure and con­tro­ver­sy. Alzheimer's has re­sist­ed just about every­thing thrown against it, with no suc­cess in mod­u­lat­ing the dis­ease it­self. Bio­gen has at­tract­ed equal parts of praise and crit­i­cism for its own at­tempt at get­ting a drug across the fin­ish line.
We can now wait for near-term proof-of-con­cept da­ta from Sh­iono­gi, which is keep­ing the lit­tle biotech as a whol­ly-owned sub­sidiary.