Pick­ing up the pieces left from an Alzheimer's im­plo­sion, Ax­o­vant is start­ing over by div­ing in­to gene ther­a­py
Af­ter get­ting blast­ed by the fail­ure of its lead drug for Alzheimer's, Vivek Ra­maswamy's Ax­o­vant $AX­ON is go­ing to try and blaze a new path for­ward by de­vel­op­ing a gene ther­a­py for Parkin­son's.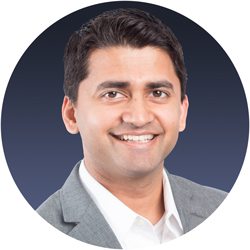 Pa­van Cheru­vu
The biotech has un­veiled a deal in which it will hand over $30 mil­lion in cash to Ox­ford Bio­Med­ica for what will now be called AXO-Lenti-PD, a gene ther­a­py de­signed to spur dopamine pro­duc­tion in the brain. And to help fund the next phase, par­ent com­pa­ny Roivant is buy­ing $25 mil­lion worth of shares.
There's a hefty set of mile­stones on the ta­ble for Ox­ford Bio­Med­ica, adding up to $812 mil­lion for their suc­cess. And Ax­o­vant ex­ecs say they'll be ready to take this gene ther­a­py in­to the clin­ic be­fore the end of the year.
Ax­o­vant has a long way to go be­fore it can win back the trust of the in­vestors who lost big on its high-wire act on Alzheimer's. But they are tak­ing the first steps in the jour­ney. And the in­vestors cheered on the move this morn­ing, with Ax­o­vant's shares rock­et­ing up 160%. Ox­ford Bio­med­ica $OXB,mean­while, jumped 17% on the news.
"I re­al­ly see this as the start of pipeline ex­pan­sion," Ax­o­vant CEO Pa­van Cheru­vu tells me.
"This" is a troi­ka of genes de­signed to turn cells in­to "dopamine fac­to­ries," says the CEO. And it makes them one of the few biotechs in gene ther­a­py — along­side Voy­ager — to go af­ter a neu­ro­sciences tar­get.
They'll be start­ing on this new drug sev­er­al years af­ter Ox­ford Bio­Med­ica pub­lished pos­i­tive re­sults from a small study of the gene ther­a­py, which they say demon­strat­ed its abil­i­ty to pro­vide a durable as­sis­tance to pa­tients.
Ax­o­vant im­plod­ed with spec­tac­u­lar ef­fect fol­low­ing the re­cent com­plete fail­ure of its lead ef­fort on Alzheimers, which has tak­en down one play­er af­ter the next that has tried to tack­le the dis­ease. CEO David Hung sub­se­quent­ly left, tak­ing his crew with him and wip­ing his hands of the en­tire com­pa­ny, which went through a painful re­struc­tur­ing. Now Cheru­vu is bring­ing in a new crew of his own to help lead the com­pa­ny in a new di­rec­tion.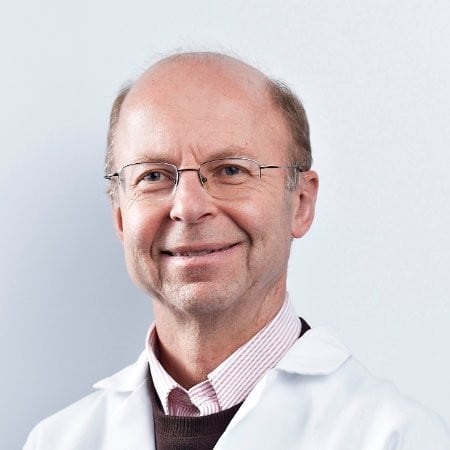 Fras­er Wright
The CEO has re­cruit­ed Fras­er Wright — who had a se­nior role at gene ther­a­py pi­o­neer Spark Ther­a­peu­tics — as chief tech­nol­o­gy of­fi­cer. A for­mer Penn in­ves­ti­ga­tor, Wright is al­so a vet­er­an of the gene ther­a­py pro­gram at The Chil­dren's Hos­pi­tal of Philadel­phia, which pro­vid­ed Spark with its ini­tial pipeline in gene ther­a­py.
He'll be work­ing with oth­er new re­cruits, in­clud­ing ex-Te­va R&D chief Michael Hay­den, who is com­ing on board as a se­nior sci­en­tif­ic ad­vis­er at Roivant as well as head of Ax­o­vant's sci­en­tif­ic ad­vi­so­ry board. Al­ler­gan $AGN CMO Gavin Cor­co­ran, mean­while, is jump­ing ship to be­come the new head of R&D at Ax­o­vant.