Pin­ing for a megadeal, an an­a­lyst kicks the tires for an­oth­er Gilead M&A test dri­ve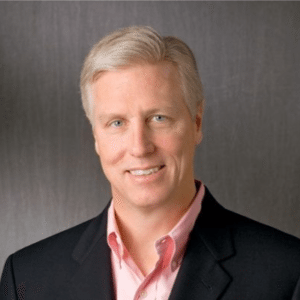 John Mil­li­gan
Gilead CEO John Mil­li­gan drew plen­ty of nods re­cent­ly when he said you have to ig­nore what's go­ing on in Wash­ing­ton DC and just run your busi­ness. But he was ig­nor­ing top an­a­lysts long be­fore he got a chance to tune out the Trump ad­min­is­tra­tion.
Some promi­nent stock watch­ers have been in­sist­ing for some time now that Mil­li­gan and Gilead $GILD have to use a moun­tain of cash on hand to grab a big pipeline/port­fo­lio that can reen­er­gize the falling num­bers in their rev­enue fore­casts. With the hep C peak be­hind it, the stock needs new moun­tains to climb to in­spire in­vestors. But the CEO sits on Gilead's cash and qui­et­ly bides his time – just like al­most every oth­er big play­er that's sup­posed to be in the buy­ers' cir­cle this year.
Ge­of­frey Porges, Leerink
Not too both­ered by that, Leerink's Ge­of­frey Porges has not on­ly spelled out the rea­sons why he'd cheer a Ver­tex $VRTX buy­out, twice, he's now ex­pand­ing Mil­li­gan's menu with an­oth­er biotech that is on every­one's M&A watch list: In­cyte $IN­CY.
Porges still likes Ver­tex best. It has a proven pres­ence in the cys­tic fi­bro­sis mar­ket with a good pipeline. The num­bers can work. An In­cyte deal would de­pend on see­ing its IDO1 star epaca­do­stat come through with an ap­proval and a mar­ket hit to war­rant the cash need­ed to buy a com­pa­ny with a mar­ket cap of $27 bil­lion. But Porges be­lieves that if they get in there and re­al­ly carve up the ex­pense side of the busi­ness at the Delaware biotech — read: big lay­offs — an ac­qui­si­tion can play out quite nice­ly. There's up­side in the hot im­muno-on­col­o­gy field and In­cyte has a flag­ship drug as well. Notes Porges:
In­cyte's flag­ship prod­uct, Jakafi (rux­oli­tinib), is ap­proved in mul­ti­ple hema­to­log­i­cal in­di­ca­tions and ge­o­gra­phies and fits the pro­file of Gilead's port­fo­lio and or­ga­ni­za­tion, par­tic­u­lar­ly since the demise of their own JAK in­hibitor, mo­melo­tinib. In­cyte has a promis­ing im­munother­a­py drug in late-stage de­vel­op­ment with epaca­do­stat, as well as a port­fo­lio of emerg­ing on­col­o­gy prod­ucts of un­cer­tain val­ue. Our pre­lim­i­nary analy­sis and il­lus­tra­tive merg­er mod­el in­di­cates that Gilead could af­ford to pay ~30-40% pre­mi­um ($173-187/share) for In­cyte and still gen­er­ate a ro­bust ~19% ac­cre­tion by year 5. Sim­i­lar­ly, our analy­sis in­di­cates that the trans­ac­tion could gen­er­ate a sig­nif­i­cant 11% in­ter­nal rate of re­turn (IRR) for Gilead share­hold­ers over the next ten years. This rate of re­turn is slight­ly high­er to the ex­pect­ed re­turn from our ear­li­er analy­sis of an ac­qui­si­tion of Ver­tex, and would amount to a suc­cess­ful de­ploy­ment of cap­i­tal, at least up to a price of $220/share.
The year got start­ed with a tremen­dous burst of en­thu­si­asm for the buy­outs to come this year. But M&A has large­ly been a bust, with big dis­trac­tions on tax re­form as well as an un­re­solved case of stick­er shock for every­thing on the mar­ket with a nice set of as­sets to in­spect. In the mean­time, a lit­tle on­line win­dow shop­ping will have to sub­sti­tute for the re­al thing.