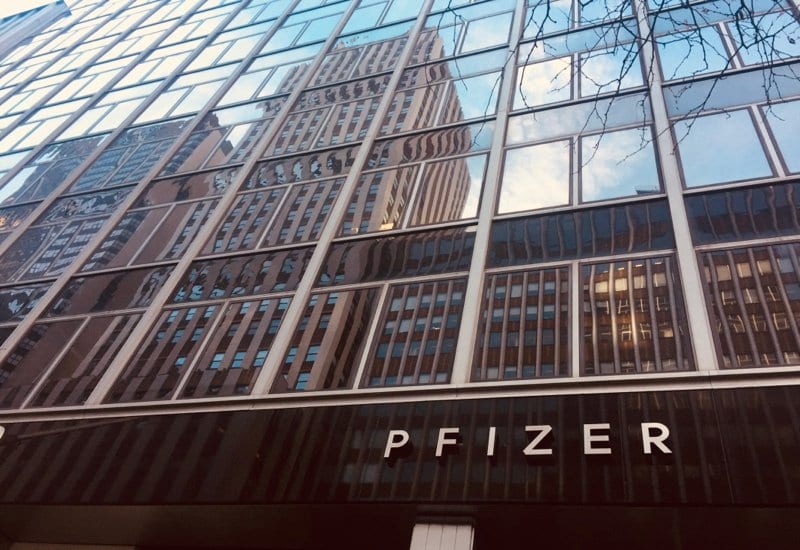 Play­ing a hot hand in can­cer R&D, Pfiz­er scores its 4th drug ap­proval in just 2 months
Pfiz­er's hot hand in on­col­o­gy con­tin­ued this week with an FDA OK for glas­deg­ib, an oral drug de­signed to throw a mon­key wrench in­to the bi­ol­o­gy dri­ving the hedge­hog path­way in acute myeloid leukemia.
The drug, Pfiz­er's fourth on­col­o­gy prod­uct ap­proval in just two months, will now be sold as Dau­ris­mo in com­bi­na­tion with chemo for new­ly di­ag­nosed cas­es of AML, when pa­tients can't tol­er­ate the kind of in­ten­sive chemo regime need­ed to rein in the blood can­cer.
In what has be­come stan­dard op­er­at­ing pro­ce­dure, Pfiz­er got the ap­proval on Phase II da­ta, with an over­all sur­vival rate that av­er­aged 8.3 months com­pared to 4.3 months for pa­tients re­ceiv­ing on­ly LDAC.
Pfiz­er CEO Ian Read re­cent­ly shrugged off the need to rack up new M&A deals be­cause of its late-stage pipeline, which scored an ap­proval for lor­la­tinib, now head­ed for the mar­ket as Lor­bre­na, just 2 weeks ago. Its PARP ta­la­zoparib was ap­proved in Oc­to­ber. Da­comi­tinib, a ki­nase in­hibitor now head­ed for front­line du­ty against non-small cell lung can­cer, was OK'd in late Sep­tem­ber.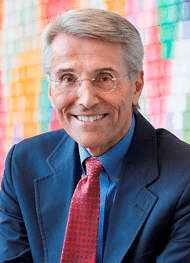 Richard Paz­dur
"In­ten­sive chemother­a­py is usu­al­ly used to con­trol AML, but many adults with AML are un­able to have in­ten­sive chemother­a­py be­cause of its tox­i­c­i­ties," says Richard Paz­dur, the FDA's on­col­o­gy czar, who helped cre­ate the reg­u­la­to­ry short­cut that now ex­ists for new can­cer drugs. "To­day's ap­proval gives health care providers an­oth­er tool to use in the treat­ment of AML pa­tients with var­i­ous, unique needs. Clin­i­cal tri­als showed that over­all sur­vival was im­proved us­ing Dau­ris­mo in com­bi­na­tion with LDAC com­pared to LDAC alone for pa­tients who would not tol­er­ate in­ten­sive chemother­a­py."