Play­ing the long game in I/O, J&J inks $1.04B deal to buy on­colyt­ic virus plat­form biotech BeneVir
J&J $JNJ is bring­ing a low-pro­file biotech — and some ear­ly-stage on­colyt­ic virus­es — in­to its fold, ce­ment­ing its im­muno-on­col­o­gy pipeline with some nascent tech­nolo­gies that it be­lieves will be trans­for­ma­tion­al.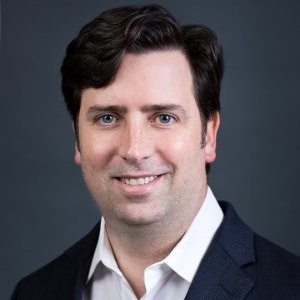 Matt Mul­vey
Janssen, J&J's biotech arm, is pay­ing $140 mil­lion up­front to ac­quire BeneVir in a deal that car­ries a string of ad­di­tion­al mile­stone pay­ments up to $900 mil­lion. Though the on­colyt­ic virus­es it just bagged are still pre­clin­i­cal can­di­dates, look­ing down the road, Janssen be­lieves they can treat sol­id tu­mor can­cers both as stand­alone ther­a­pies and in com­bos.
At the core of BeneVir is the T-Stealth plat­form, which it says makes virus­es that can at once in­fect and kill can­cer cells, evade de­tec­tion by im­mune T cells (so they have more time to spread), and help ac­ti­vate T cells against anti­gen-pre­sent­ing can­cer cells. The goal, ac­cord­ing to CEO Matt Mul­vey, is to reach pa­tients who do not re­spond to check­point in­hibitors.
Pe­ter Lebowitz
"On­colyt­ic vi­ral im­munother­a­py holds ex­cit­ing po­ten­tial in the treat­ment of sol­id tu­mors through the prim­ing and aug­ment­ing of an an­ti-tu­mor im­mune re­sponse," said Pe­ter Lebowitz, Janssen's head of on­col­o­gy, in a state­ment. "BeneVir's unique tech­nol­o­gy plat­form com­ple­ments our im­muno-on­col­o­gy re­search, which is fo­cused on bring­ing for­ward an ar­ray of nov­el im­munother­a­pies and com­bi­na­tions that may im­prove treat­ment out­comes for pa­tients."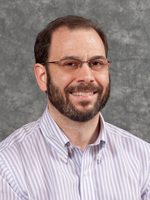 Ian Mohr
Set to be­come a part of the Janssen On­col­o­gy Ther­a­peu­tic Area, BeneVir will main­tain a re­search pres­ence in Rockville, MD, where it has been based since found­ed in 2011. The team will stay on its orig­i­nal track to op­ti­mize the next gen­er­a­tion of T-Stealth on­colyt­ic virus­es and ex­e­cute oth­er pre­clin­i­cal ac­tiv­i­ties.
Found­ed on re­search com­ing out of NYU re­searcher Ian Mohr's lab, BeneVir first got go­ing with a non­tra­di­tion­al fund­ing source: Pansend, a HC2 Hold­ings sub­sidiary that had fo­cused on med­ical de­vice in­vest­ments.
The deal marks the lat­est in a sud­den flur­ry of ac­tiv­i­ty for Lebowitz, who re­cent­ly arranged a $350 mil­lion cash pact to part­ner with Leg­end Biotech to de­vel­op its BC­MA-tar­get­ing CAR-T LCAR-B38M for mul­ti­ple myelo­ma. J&J has had some no­table suc­cess­es in the can­cer R&D field, but it's been an al­so-ran in the I/O cat­e­go­ry. Go­ing af­ter these deals now in­di­cates that the phar­ma gi­ant ex­pects it can still make a splash in a field with a mul­ti­tude of ri­vals. That won't be easy, but J&J is hard to ig­nore when the com­pa­ny pur­sues a strat­e­gy.
The deal is sched­uled to close this quar­ter.