PMV Phar­ma gets a whop­ping $74M round to test a new p53 drug in hu­mans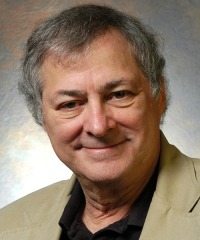 Arnold Levine
Mu­tant p53 pro­teins have been one of the biggest — and most frus­trat­ing — tar­gets in biotech. But an up­start in Cran­bury, NJ has land­ed a whop­ping $74 mil­lion B round to put its ap­proach to the test.
PMV Phar­ma is fol­low­ing a the­o­ry that's been fo­cused on be­fore. If mu­tant p53 is the cul­prit, then restor­ing the pro­tein and elim­i­nat­ing the mu­tant es­cape mech­a­nisms that have kept this tar­get out of reach could prove the key to com­ing up with an ef­fec­tive ther­a­py. If they're right, they can go af­ter a path­way in­volved in rough­ly half of all tu­mors.
PMV was co-found­ed by Arnold Levine, who's de­vot­ed much of his ca­reer to study­ing p53. And it has a far way to go as it looks to get out of pre­clin­i­cal work and in­to the clin­ic for hu­man test­ing.
Top­spin Biotech Fund led a group of in­vestors with Eu­clid­ean Cap­i­tal, with par­tic­i­pa­tion from ex­ist­ing in­vestors In­ter­West Part­ners, Or­biMed Ad­vi­sors, and Os­age Uni­ver­si­ty Part­ners.
"This fi­nanc­ing pro­vides PMV Phar­ma with the re­sources to broad­ly ex­pand our pipeline and to bring p53 ther­a­pies to the clin­ic," said David Mack, the CEO of PMV Phar­ma­ceu­ti­cals. "We are ex­cit­ed to have Top­spin join us in our pur­suit of de­vel­op­ing mean­ing­ful new med­i­cines for large seg­ments of the can­cer pop­u­la­tion. The en­thu­si­asm and con­fi­dence from our new and ex­ist­ing in­vestors un­der­score the im­por­tant ad­vances we have made."