Poised to launch its first mar­ket­ing ef­fort, Al­ny­lam makes a big leap in­to CNS dis­eases and Alzheimer's
With its lead RNAi drug poised for an his­toric ap­proval, Al­ny­lam $AL­NY is now lay­ing plans to cre­ate a pipeline of CNS drugs that will tar­get some of the tough­est dis­eases that face re­searchers to­day — in­clud­ing Alzheimer's, the Night King of dis­eases.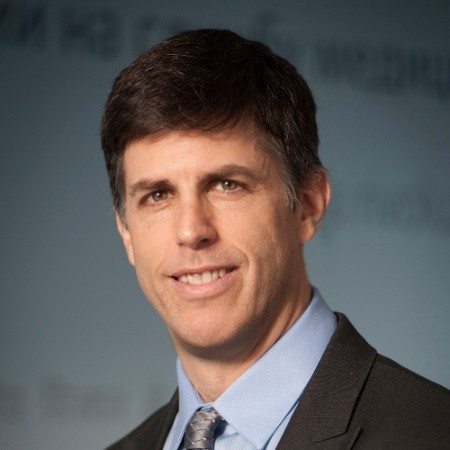 Kevin Fitzger­ald
Al­ny­lam re­searchers are fol­low­ing up on a ro­dent study where they say they were able to de­liv­er a small in­ter­fer­ing RNA drug — or siR­NA —in­to the brain and spinal cord area. Us­ing in­trathe­cal in­jec­tion — cir­cum­vent­ing the blood-brain bar­ri­er — the biotech says that they were able to durably si­lence a dis­ease tar­get gene tran­script, of­fer­ing proof of prin­ci­ple ev­i­dence that they could suc­ceed where a long queue of con­tenders have failed.
Us­ing new tech­nol­o­gy, Al­ny­lam says the plan now is to se­lect its first CNS can­di­date lat­er this year, with a grow­ing ef­fort to go af­ter a string of tough-to-beat dis­eases, in­clud­ing Alzheimer's, Hunt­ing­ton's, and Parkin­son's.
"We have now ap­plied our learn­ings, in­clud­ing ad­di­tion­al chem­istry ad­vances, to en­able de­liv­ery of siR­NAs be­yond the liv­er to the CNS, where there are a large num­ber of un­met needs well suit­ed for RNAi ther­a­peu­tics. As we be­gin to ad­vance our CNS pipeline, ini­tial ef­forts are fo­cused on ge­net­i­cal­ly val­i­dat­ed CNS tar­gets, use of bio­mark­ers for ini­tial proof-of-con­cept, and dis­ease set­tings with high un­met need and a de­fin­able path to reg­u­la­to­ry ap­proval and pa­tient ac­cess," said Kevin Fitzger­ald, the se­nior VP of re­search at Al­ny­lam.
Alzheimer's in par­tic­u­lar has proven to be the tough­est tar­get in bio­phar­ma. Mer­ck's re­cent fail­ure with a BACE1 in­hibitor led the phar­ma gi­ant to con­clude that that ap­proach — elim­i­nat­ing the flow of amy­loid be­ta in­to the brain — will like­ly not work in symp­to­matic pa­tients. Their re­searchers al­so con­ced­ed that the whole amy­loid be­ta the­o­ry could be noth­ing but a fic­tion that drove bil­lions of dol­lars of mis­spent re­search in­vest­ments.
The fo­cus now has shift­ed more to­ward pre-symp­to­matic pa­tients as well as com­bi­na­tion ther­a­pies go­ing af­ter more than one tar­get at once. And the FDA has in­di­cat­ed its will­ing­ness to pro­vide new guide­lines that fo­cus more on bio­mark­ers of the dis­ease to prove a drug's abil­i­ty to dri­ve im­proved cog­ni­tion for pa­tients.
While a host of ma­jor play­ers like Pfiz­er and As­traZeneca and GSK have re­treat­ed from the field in the wake of mul­ti­ple fail­ures, leav­ing few or no projects in their wake, new play­ers like Cel­gene and the start­up De­nali have been get­ting in­to the Alzheimer's are­na. You can now in­clude one more big play­er which plans to make a dif­fer­ence.