Pop­u­lar ke­to di­et set to be test­ed in hu­mans to see if it can amp up ef­fect of weak PI3K drugs
Could a pop­u­lar di­et be put on the menu of treat­ment op­tions for some can­cer pa­tients? A new mouse study sug­gests that the an­swer might be yes — and a mar­quee sci­en­tist in the field is set to test it in hu­mans.
Com­bin­ing a ke­to­genic di­et with PI3K in­hibitors like Zy­delig (Gilead) and Aliqopa (from Bay­er) ap­pears to be an ef­fec­tive way to com­bat the in­ter­fer­ence of an in­sulin re­sponse mech­a­nism trig­gered when the drug in­ter­rupts in­sulin pro­duc­tion and then sets off an al­ter­na­tive spike in in­sulin pro­duc­tion which may well be re­spon­si­ble for ei­ther re­duc­ing or elim­i­nat­ing its ef­fi­ca­cy.
Feed­ing mice a ke­to­genic di­et — with high fat, ad­e­quate pro­tein and ex­treme­ly low carbs — was able to low­er blood glu­cose, over­com­ing the treat­ment loop, ac­cord­ing to the study pub­lished in Na­ture. An SGLT2 drug that blocked ab­sorp­tion of glu­cose in the kid­neys al­so had the same ef­fect.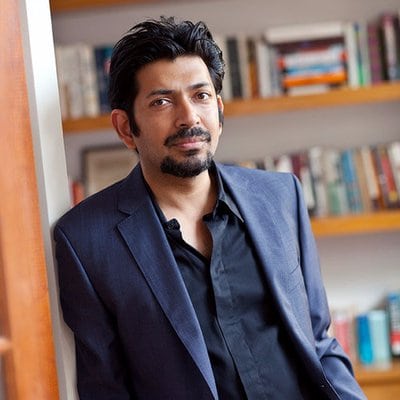 Sid­dhartha Mukher­jee
Now on­col­o­gist Sid­dhartha Mukher­jee — of The Em­per­or of all Mal­adies fame — is set­ting up a 40-pa­tient study with Bay­er to see how this works in hu­mans.
"If you com­bine them with a di­et which [keeps in­sulin low], all of a sud­den these drugs be­come ef­fec­tive," Mukher­jee told The Guardian. "The di­et re­al­ly works like a drug."
A new ap­proach to boost the ef­fi­ca­cy of PI3K could have a pos­i­tive im­pact here. Re­searchers have seen poor or weak sur­vival ad­van­tages with these drugs, which spurred Roche to dump taselis­ib a few weeks ago at the end of Phase III.
Gilead's pi­o­neer­ing Zy­delig got slapped with a black box warn­ing on side ef­fects, forc­ing an end to its quest to com­plete front­line tri­als. Bay­er's Aliqopa (co­pan­lis­ib) was ap­proved last fall for fol­lic­u­lar lym­phoma pa­tients on the ba­sis of some promis­ing re­sults, crowd­ing a field that Ve­rastem hopes to join with du­velis­ib, a PI3K dropped by In­fin­i­ty Phar­ma­ceu­ti­cals af­ter Ab­b­Vie walked away af­ter get­ting a glimpse of unim­pres­sive — but still ap­prov­able — re­sults.
The ke­to­genic di­et is sim­ple enough. You slash your carbs to a lim­it of 20 grams a day, forc­ing the body to switch to the fat you're pump­ing in as an al­ter­na­tive en­er­gy source. It's a proven method for fast weight loss, with most pros in the di­et are­na warn­ing that few adults can sus­tain it. Can­cer re­searchers have al­so stud­ied ke­to to see if starv­ing tu­mors — such as glioblas­toma — of carbs can shut off a key en­er­gy source.
So here come the caveats.
First, mice aren't hu­mans.
The re­searchers here al­so aren't claim­ing that can­cer pa­tients should drop­kick carbs in re­sponse to what they've found. For one thing, there still is pre­cious lit­tle hard ev­i­dence that a ke­to di­et alone could sig­nif­i­cant­ly help can­cer pa­tients. And in some cas­es clin­i­cians sus­pect the ap­proach could be counter pro­duc­tive.
Pro­fes­sor Karen Vous­den, Can­cer Re­search UK's chief sci­en­tist, had this cau­tion­ary note to add to The Guardian about di­et and can­cer: "There's a lot of black mag­ic and old wives' tales. None of it is re­al­ly based on any ev­i­dence."