Po­sei­da pitch­es a $115M IPO on its claim that the sci­ence team has cre­at­ed a bet­ter BC­MA CAR-T
Is there enough en­thu­si­asm among biotech in­vestors to push through a $115 mil­lion-plus IPO on the lat­est biotech stak­ing out their claim with a new-and-im­proved BC­MA CAR-T ther­a­py?
Po­sei­da Ther­a­peu­tics is aim­ing to find that out in the very near fu­ture.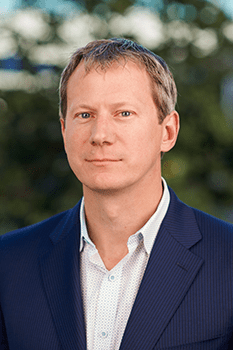 Er­ic Os­tertag
The San Diego-based biotech filed their S-1 on a busy Fri­day, just ahead of the big JP­Mor­gan con­fab that gets un­der­way Mon­day morn­ing in San Fran­cis­co. In it, they lay out an ear­ly snap­shot on Phase I da­ta for P-BC­MA-101 tar­get­ing mul­ti­ple myelo­ma — a fa­mil­iar tar­get in the CAR-T world these days.
Ac­cord­ing to the fil­ing, re­searchers have tracked 14 clin­i­cal re­spons­es among the first 19 pa­tients in their first hu­man study. And they in­clud­ed in that ORR every sign of ac­tiv­i­ty, from a com­plete re­sponse all the way through to a "min­i­mal re­sponse." They al­so flagged CRs in 3 of 3 pa­tients get­ting the dose they plan to take in­to Phase II. And they down­played some se­ri­ous ad­verse events as like­ly linked to lym­phode­ple­tion, used to prep pa­tients for the drug.
The Phase II gets un­der­way in the first half of this year, and they're plan­ning to push for an ac­cel­er­at­ed ap­proval on that study. No, the FDA has not signed off on that plan, but it wouldn't be wild­ly un­rea­son­able to ex­pect that they might.
The rest of the pipeline is pre­clin­i­cal.
The way the orig­i­nal CAR-T works is pret­ty sim­ple. You take a pa­tient's cell and adapt it, adding chimeric anti­gen re­cep­tors to di­rect T cells to can­cer. Po­sei­da is sell­ing its IPO on the as­ser­tion that they've de­vel­oped bet­ter tech to do the same job, us­ing a DNA mod­i­fi­ca­tion sys­tem that they say will se­lect more mem­o­ry T cells to do the work, which should make them more durable.
That's the pitch, but they haven't proved it yet.
Po­sei­da is rolling ahead in­to a tur­bu­lent stock mar­ket, where con­cerns about an eco­nom­ic slow­down and a trade war with Chi­na have tak­en a heavy toll on tech stocks. An­oth­er big con­cern: Mod­er­na $MR­NA was not able to hold on to its lofty mar­ket val­u­a­tion af­ter go­ing pub­lic, rais­ing con­cerns that in­vestors have grown tired of see­ing too many biotechs with too lit­tle da­ta to back up these of­fer­ings.
That en­vi­ron­ment will make this IPO and oth­ers filed re­cent­ly ones to watch.
Ma­lin Life Sci­ences out of Ire­land has the biggest stake in the biotech, at 33%. CEO Er­ic Os­tertag's trust holds 15% while Ti­tan LLC has 13.6% of the stock and Lon­gi­tude Ven­ture Part­ners III holds 7.7%.
Os­tertag's back­ground in­cludes found­ing Trans­posagen, based in Lex­ing­ton, KY. That com­pa­ny has been work­ing with gene edit­ing tech and cell reengi­neer­ing for year. Po­sei­da is a spin­out of that com­pa­ny, us­ing much the same tech, with an eye to de­vel­op­ing off-the-shelf cell ther­a­pies as well.