Prax­is Pre­ci­sion Med­i­cines launch­es with $100M and bold sights on long-eva­sive neu­ro­log­i­cal dis­or­ders
It's go­ing to be the era of neu­ro­science, Roche CEO Bill An­der­son de­clared on stage at the JP Mor­gan Health­care Con­fer­ence in Jan­u­ary. The field, he said, had "the po­ten­tial to be in the '20s what on­col­o­gy was for the last decade."
Five months in­to that decade, a new biotech is emerg­ing from stealth mode with large in­vest­ments from Black­stone and two drugs al­ready in Phase II, one of them near­ing a piv­otal tri­al. Called Prax­is Pre­ci­sion Med­i­cines, since 2016 it's raised $100 mil­lion — with No­vo Hold­ings, Vi­da Ven­tures and Even­tide al­so chip­ping in — to back a bet that, by find­ing the un­der­ly­ing cause of rare neu­ro­log­i­cal dis­eases, they could find and treat mech­a­nisms be­hind more com­mon ones.
For all An­der­son's op­ti­mism about the fu­ture, though, Prax­is emerges at a tough time for neu­ro­science-fo­cused biotechs. Much of the rest of Big Phar­ma has all but aban­doned the field. The last ma­jor piece of neu­ro-news of the pre­vi­ous decade was the an­nounce­ment, in De­cem­ber, that Sage Ther­a­peu­tics' vaunt­ed drug for ma­jor de­pres­sive dis­or­der had failed a large tri­al, a read­out that has since cost the com­pa­ny $6 bil­lion in mar­ket cap and in­duced them to cut more than half their staff. Prax­is's lead drug goes af­ter the same in­di­ca­tion.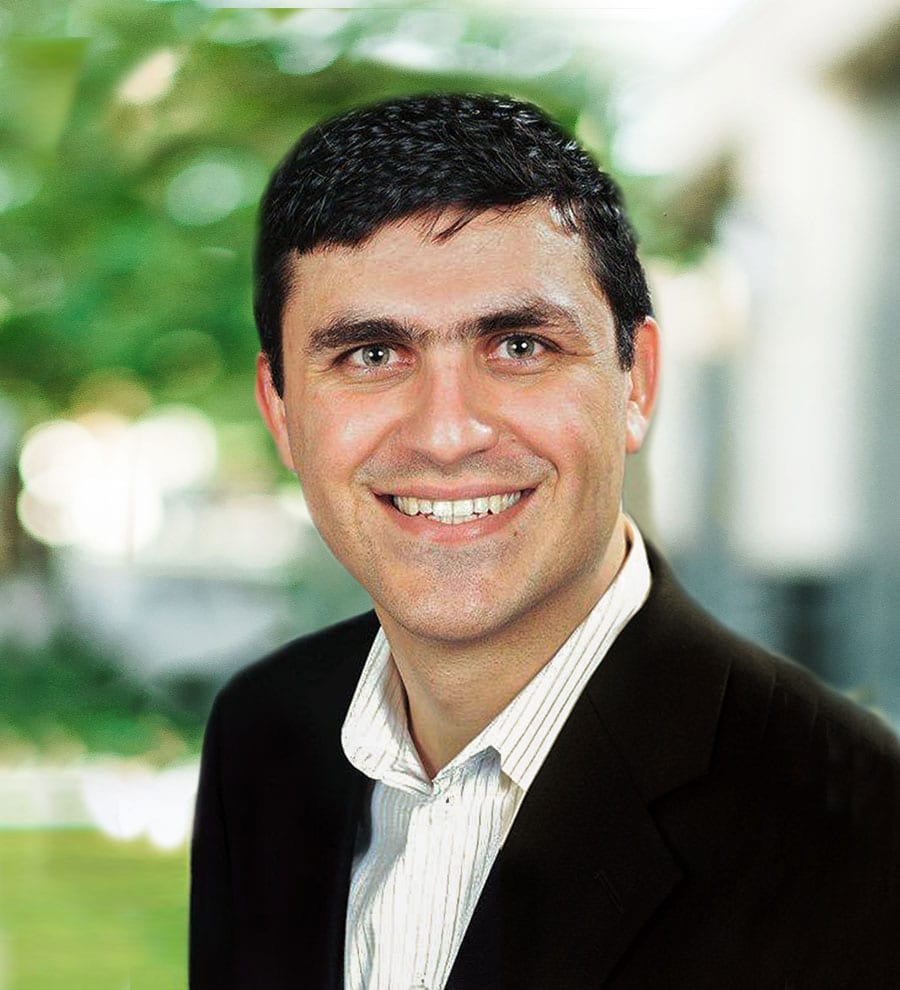 Mar­cio Souza
"It's a chal­leng­ing field," Prax­is CEO Mar­cio Souza ac­knowl­edged in an in­ter­view.
The com­pa­ny be­gan as an ef­fort to find de no­vo mu­ta­tions that caused epilep­sy — the spon­ta­neous ge­net­ic mal­func­tions that cause the dis­ease in pa­tients who did not in­her­it it from their par­ents. The search turned up, among oth­er things, a gene that af­fects cal­ci­um chan­nels in the brain. But in­stead of try­ing to fix that mu­ta­tion, they used that in­for­ma­tion to fig­ure out how that chan­nel — and how that chan­nel falling out of bal­ance, with neu­rons fir­ing too much or too lit­tle —played a role in oth­er dis­eases.
"What be­came quite clear is that when you were look­ing be­yond just the pure mu­ta­tions … we were all talk­ing about im­bal­ances in a giv­en part of the brain, and nor­mal­ly as it re­lates to a spe­cif­ic chan­nel," Souza said. "A lot of peo­ple jumped in the past from mu­ta­tion — cor­rect­ing that mu­ta­tion, or cor­rect­ing the ge­net­ic de­fect. What we're do­ing dif­fer­ent­ly is look­ing in­to how that man­i­fests and at­tempt­ing to cor­rect the ac­tu­al man­i­fes­ta­tion."
The re­sult was PRAX-944, a T-type cal­ci­um chan­nel block­er that is in the ear­ly stages of de­vel­op­ment for rare forms of ge­net­ic epilep­sy, but which the com­pa­ny is more ag­gres­sive­ly tak­ing for­ward in es­sen­tial tremor, one of the more com­mon neu­ro­log­i­cal con­di­tions. They ex­pect to have Phase II proof-of-con­cept re­sults be­fore the end of the year.
The lead pro­gram, though, is PRAX-114, a de­pres­sion drug. The over­lap­ping in­di­ca­tions here are per­i­menopausal de­pres­sion, a rel­a­tive­ly rare con­di­tion com­pared with ma­jor de­pres­sive dis­or­der. De­spite the vast med­ical need and mar­ket, sci­en­tists have strug­gled for years lead­ing up to Sage's flop to build bet­ter an­ti-de­pres­sants.
Prax­is hopes to have an an­swer on their drug soon, with plans to en­ter a piv­otal tri­al be­fore the end of the year. The drug works by al­loster­i­cal­ly tar­get­ing GABAa, the neu­ro­trans­mit­ter im­pli­cat­ed in a long list of dis­or­ders and tar­get­ed head-on by ben­zo­di­azepines. Souza said the new tri­al will try to track pa­tients as they would use it in their dai­ly lives, hop­ing to show what he says they saw in Phase II: a safe and quick drug.
"They have the right safe­ty pro­file," Souza said. "Most of the is­sue is not on­ly with the ef­fi­ca­cy, but with the safe­ty of these com­pounds. And we think 114 has that bal­ance."