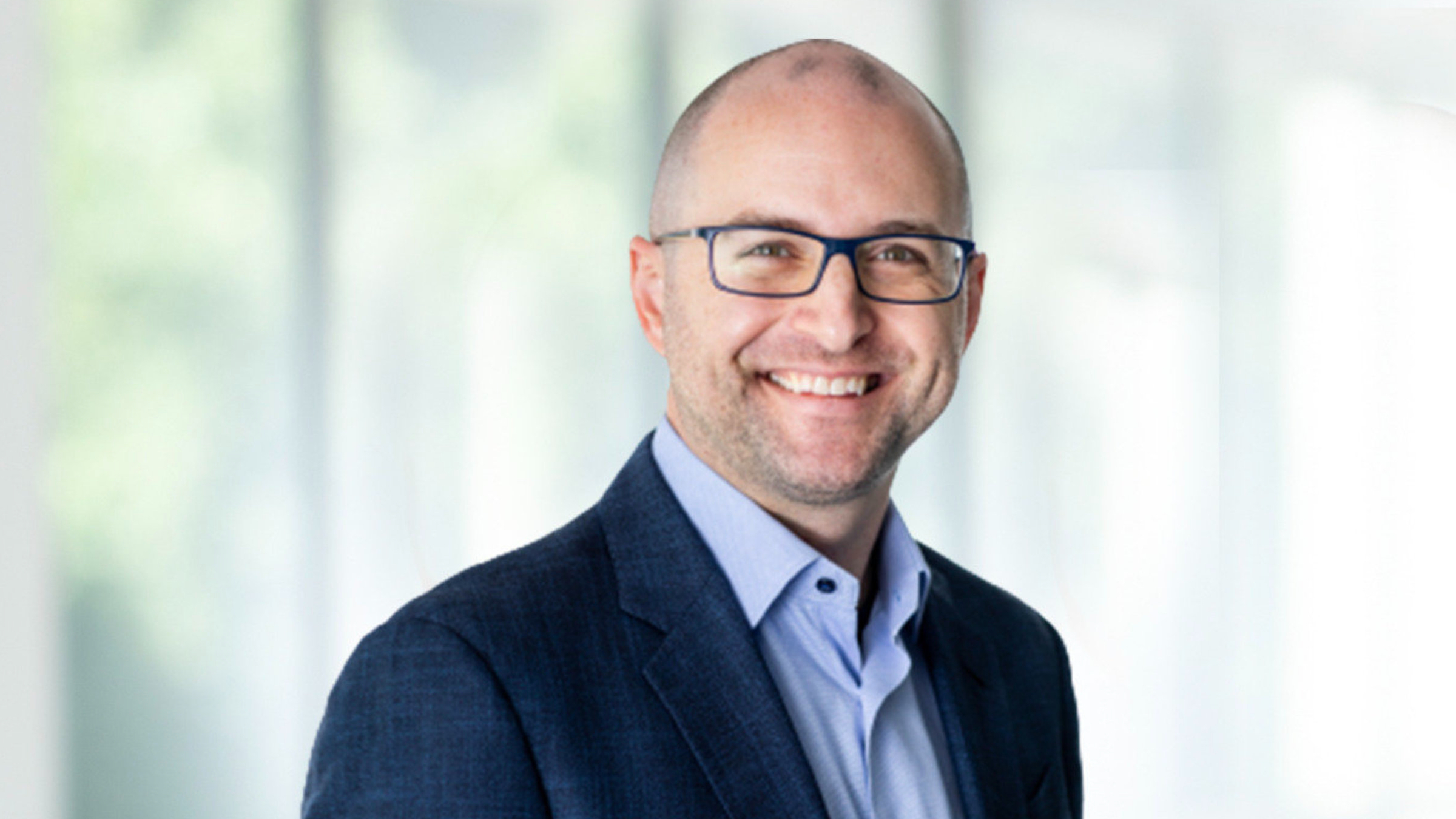 Jason Springs, Endpoint Health CEO
Pre­ci­sion drug + di­ag­nos­tics biotech scores mod­est Se­ries A, retro­fitting ex­ist­ing drug for new in­di­ca­tion
A small biotech is go­ing af­ter sep­sis — and it has raised some more mon­ey to ad­vance that goal and get its new­ly-ac­quired drug in­to the clin­ic.
With $52 mil­lion in debt and eq­ui­ty funds via a Se­ries A, pre­ci­sion ther­a­peu­tics out­fit End­point Health (no re­la­tion to End­points News) now has the cap­i­tal to al­so con­sid­er ex­pand­ing in­to au­toim­mune in­di­ca­tions, CEO Ja­son Springs tells End­points News.
The funds will push the biotech's plat­form and pipeline for­ward, plus move the start­up's in-li­censed drug to Phase II clin­i­cal tri­als and sub­mit an IND and IDE (In­ves­ti­ga­tion­al De­vice Ex­emp­tion) to the FDA lat­er in 2022, the com­pa­ny said Thurs­day.
In terms of re­cent de­vel­op­ments for the biotech, the Se­ries A comes just a few months af­ter End­point an­nounced a col­lab­o­ra­tion and li­cens­ing deal with Span­ish phar­ma and man­u­fac­tur­er Gri­fols for An­tithrom­bin III, a drug orig­i­nal­ly ap­proved in pa­tients with hered­i­tary an­tithrom­bin de­fi­cien­cy, an in­her­it­ed blood clot­ting dis­or­der. The planned in­di­ca­tion is sep­sis, a life-threat­en­ing con­di­tion where the body's re­sponse to in­fec­tion goes over­board and can lead to or­gan fail­ure.
That deal in­clud­ed $25 mil­lion from Gri­fols for clin­i­cal de­vel­op­ment, and End­point gets ex­clu­sive rights to the drug in sep­sis in all coun­tries ex­cept for Chi­na. End­point al­so takes on fu­ture clin­i­cal de­vel­op­ment re­spon­si­bil­i­ties, plus split­ting the costs for man­u­fac­tur­ing and pay­ing Gri­fols roy­al­ties.
And while sep­sis is the biotech's first em­pha­sis, Springs said it's not the on­ly one the biotech has on its radar. Part of the plan is look­ing at au­toim­mune in­di­ca­tions, such as pos­si­bly rheuma­toid arthri­tis and IBD.
Even though au­toim­mune in­di­ca­tions are a much more com­pet­i­tive space in re­cent years thanks to the suc­cess of megablock­buster drugs such as Hu­mi­ra ($20 bil­lion+ in an­nu­al sales is noth­ing to laugh at), Springs not­ed that there is room to find a niche. The CEO added:
It's im­por­tant to know that there are I think, more than 60 rec­og­nized au­toim­mune in­di­ca­tions. So I men­tioned ar­eas like rheuma­toid arthri­tis and in­flam­ma­to­ry bow­el dis­ease, be­cause they're very well-known. That's al­so where we have some da­ta. But there are many, many in­di­ca­tions where, de­spite ad­vances in the more well-known au­toim­mune in­di­ca­tions, like RA or IBD, there's pa­tients suf­fer­ing from ill­ness­es where they re­al­ly have no next gen­er­a­tion, or nov­el ther­a­pies that can re­solve their dis­ease. They're stuck with steroids, which have a num­ber of com­pli­cat­ed prob­lems if you take them sys­tem­i­cal­ly for too long. So we think that im­prov­ing pa­tients who are cur­rent­ly not be­ing well-served by ex­ist­ing ther­a­pies is an im­por­tant area.
End­point's in­vestors in­clude May­field, Hum­boldt Fund, AME Cloud Ven­tures, Boom Cap­i­tal, Al­ix Ven­tures, Yaya Cap­i­tal, Wire­frame Ven­tures, The Ven­ture Col­lec­tive, HCX Ven­tures and Glob­al Health In­vest­ment Cor­po­ra­tion (GHIC).
In short, the biotech has been pri­mar­i­ly fo­cused on its da­ta plat­form af­ter be­ing found­ed in 2019. So far, the da­ta plat­form is sort of the ba­sis of the biotech, which has been work­ing on de­vel­op­ing drug can­di­dates that tar­get spe­cif­ic pa­tient pop­u­la­tion groups. How those groups are iden­ti­fied is by the use of "com­pan­ion di­ag­nos­tics," a blood test that End­point de­vel­oped.
Springs told End­points that the re­sults from the blood test feed in­to the biotech's main da­ta plat­form, most­ly gene ex­pres­sion da­ta and the mea­sure of RNA, and goes out and looks for un­der­ly­ing pat­terns in pa­tient bi­ol­o­gy. The CEO then elab­o­rat­ed about sep­sis — and how the biotech found three sub­groups of pa­tients when tak­ing a look at gene ex­pres­sion da­ta. Springs called these groups A, B and C for sim­plic­i­ty's sake.
"What we no­ticed is that, for ex­am­ple, there's a group of pa­tients that are hav­ing a ro­bust but ap­pro­pri­ate im­mune re­sponse," Springs said. He added that "we call them type A pa­tients. And these are pa­tients that ac­tu­al­ly seem to have pret­ty good out­comes. They have an adap­tive im­mune re­sponse, they're fight­ing off their in­fec­tion. Sep­a­rate from those pa­tients, we could see a group that we would call type B, and these are pa­tients that are hav­ing a stronger in­flam­ma­to­ry re­sponse, one that may lead to dam­age to the pa­tient's own body."
Springs then dis­cussed the third group of pa­tients — type C — which End­point saw could ex­pe­ri­ence com­pli­ca­tions in sep­sis from co­ag­u­lopa­thy, a con­di­tion that can re­sult in ex­ces­sive clot­ting. Springs fur­ther added that as these pa­tients could form sub­stan­tial num­bers of blood clots and ex­pe­ri­ence or­gan dam­age and high mor­tal­i­ty rates, End­point hy­poth­e­sized that the drug from Gri­fols could work — which is what they're plan­ning to test.
In terms of size, the biotech is cur­rent­ly about 25 strong, but with the new in­fu­sion of cash, Springs said the biotech is look­ing at hir­ing an­oth­er 10-20 with­in the next 12-18 months.