A booming Zai Lab $ZLAB has poached AstraZeneca's top oncology drug marketer in China to help with the planned launch of its first cancer drugs in the massive Asian market.
William Liang played a key role in burnishing AstraZeneca's Q1 numbers with the successful growth in Tagrisso sales, which the pharma giant badly needs to prove to analysts that the next chapter at the company will include growing revenue numbers. During his stretch at AstraZeneca as vice president of the oncology business unit, Liang's sales group grew from 500 to around 2,000.
Liang tells me he's unsure exactly how big the sales group should be at Zai Lab; that's something he's working on now. But the oncology franchise is a big focus at Zai, which in-licensed Tesaro's PARP inhibitor niraparib with plans to gain a near-term approval for a rollout in China. 
More drugs are coming up the pipeline right behind it.
Zai CFO Billy Cho notes that the company has grown fast in size since its IPO, doubling the 75 staffers it had at the time and now looking to race to 200 by the end of the year. Adding a commercial organization — "we're going to do it all in-house," he tells me — will further fuel that growth.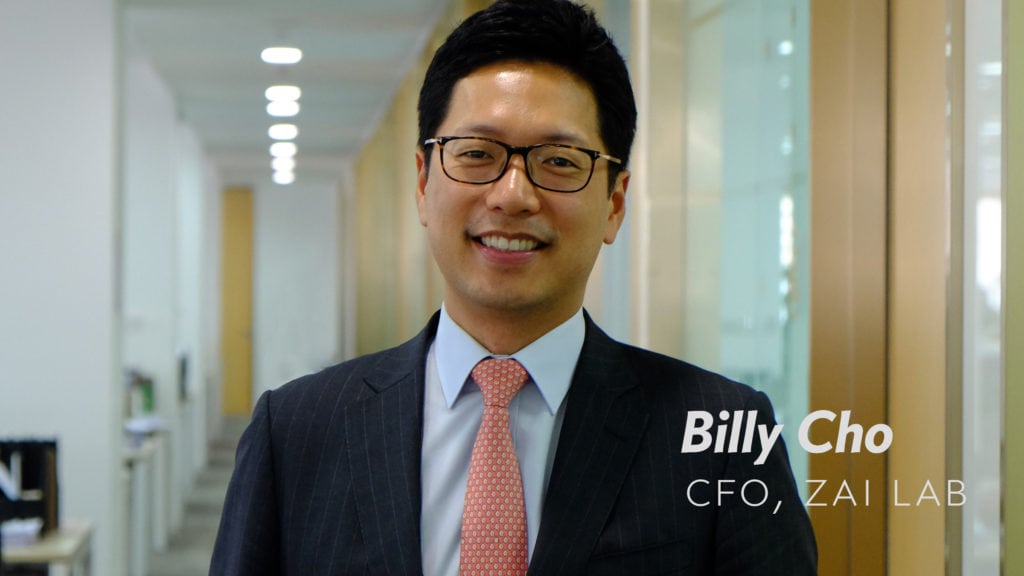 Zai is led by Samantha Du, an experienced biopharma veteran who's been busily in-licensing a pipeline of cancer, infectious disease and immunology drugs as the company builds up its own R&D group in the country. The country's political leaders have been opening up the regulatory pathway to the market, helping companies like Zai establish themselves and move quickly to the marketing phase. 
The full potential in the China market is still being explored, but during AstraZeneca's last quarterly call with analysts, EVP Mark Mallon helped set the stage that Zai is about to journey out onto, with the help of one of the pharma giant's top sales execs.
"We definitely see China as a positive and to have such a strong position in there," he noted. "And we see continued growth in future potential….In fact, you might argue that China is showing signals to be even more committed to innovative medicines in the way they've been supporting changes in the China FDA, adopting global standards and recently adding a number of products to the NRDL."
---
Image: William Liang, Zai Lab chief commercial officer.
---
The best place to read
Endpoints News

? In your inbox.

Comprehensive daily news report for those who discover, develop, and market drugs. Join 50,700+ biopharma pros who read Endpoints News by email every day.

Free Subscription
---
---
---