Prep­ping for AS­CO? In­vestor Brad Lon­car of­fers his own break­down of what to watch for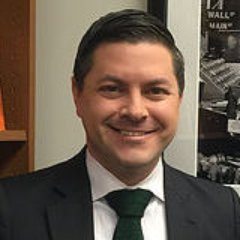 Brad Lon­car
Every­body has their own spe­cial line­up of the most keen­ly an­tic­i­pat­ed events sched­uled for the up­com­ing ses­sion of AS­CO this week­end. Brad Lon­car, an in­de­pen­dent in­vestor who set up the Lon­car Can­cer Im­munother­a­py ETF $CN­CR, has been prep­ping for this all year long.
Lon­car wrote up a long list of things he'll be watch­ing for this up­com­ing week­end. I found it in­ter­est­ing and I think you will too. His list:
---
IDO In­hibitors
– There are es­sen­tial­ly 1,000 com­bi­na­tion tri­als on­go­ing with PD-(L)1s but so far noth­ing oth­er than CT­LA-4 has come close to rear­ing its head as a suc­cess­ful +1. Will IDO be the one?
– Amaz­ing­ly, In­cyte's $IN­CY IDO pro­gram is be­ing val­ued some­where in the range of $10-$15B. Peak sales are be­ing es­ti­mat­ed as high as $4B. But we have seen min­i­mal da­ta to back this up. Is it ir­ra­tional ex­u­ber­ance or based in re­al­i­ty?
– The NSCLC ab­stract In­cyte had with Mer­ck $MRK looked en­cour­ag­ing but we need to see more time, how durable the re­spons­es are, and al­so to see PFS bro­ken out.
– In­cyte will have 5 piv­otal stud­ies with Mer­ck and at least 1 with Bris­tol on­go­ing by the end of the year so we need to see more da­ta to hand­i­cap the stock's cur­rent val­u­a­tion and the po­ten­tial suc­cess of these tri­als and this IDO pro­gram.
– NewLink $NLNK con­verse­ly is es­sen­tial­ly a pure play IDO com­pa­ny and has three IDO as­sets yet, is on­ly worth about $500M
– In­cyte de­serves to be val­ued sig­nif­i­cant­ly high­er for many rea­sons (they are years ahead, more tri­als, bet­ter part­ners, more cred­i­bil­i­ty, etc) but 20-30 times more?
– NewLink and Roche's IDO/PD-L1 ab­stract didn't look very hot. Why? Wrong pa­tient pop­u­la­tion, da­ta too ear­ly, types of can­cers treat­ed, IDO is not that great?
– I think ei­ther In­cyte is gross­ly over­val­ued or NewLink is gross­ly un­der­val­ued. And I'm not en­tire­ly sure which it is…maybe a lit­tle of both. If the IDO path­way tru­ly works, I have a hard time be­liev­ing one is worth $10B+ and the oth­er $500M.
– In­cyte and Mer­ck's piv­otal melanoma read­out is set­ting up to be a huge bi­na­ry event next year.
– In gen­er­al I lean pos­i­tive on IDO be­cause I don't think these com­pa­nies are start­ing all of these piv­otal tri­als based on guess­work. But there is a lot on the line for it to suc­ceed.
CAR-T
– CAR-T had ups and downs last year, but po­ten­tial­ly might be ap­proved in two in­di­ca­tions soon. No­var­tis $NVS in pe­di­atric ALL and Kite $KITE in ag­gres­sive NHL (DL­B­CL). That is very sig­nif­i­cant!
– We know that CAR-T works in those types of leukemias and lym­phomas be­cause of the low-hang­ing-fruit CD19 tar­get.
– A next ad­vance that peo­ple are look­ing for out of CAR-T is whether there are more tar­gets and types of can­cers it can work for.
– BC­MA in mul­ti­ple myelo­ma is very high on every­body's list for that next suc­cess. Is this war­rant­ed?
– Blue­bird $BLUE had very en­cour­ag­ing da­ta with BC­MA CAR-T in No­vem­ber 2016 but it was on­ly a hand­ful of pa­tients and the da­ta was very pre­lim­i­nary. How will their AS­CO da­ta look with more pa­tients and longer fol­low-up?
– A Chi­nese com­pa­ny, Nan­jing Leg­end Biotech is al­so pre­sent­ing BC­MA CAR-T da­ta.
– In adult ALL, Juno $JUNO had to halt their tri­al last year due to tox­i­c­i­ties and pa­tient deaths. Kite will be pre­sent­ing an up­date in adult ALL at AS­CO. Both Juno and Kite use the CD28 co-stim­u­la­to­ry do­main (some peo­ple blame CD28 for Juno's prob­lem).
– Will Kite's adult ALL da­ta look safer and/or bet­ter than Juno? For adult ALL, will we learn that it is too dif­fi­cult of a can­cer to treat with CAR-T or was there some­thing specif­i­cal­ly prob­lem­at­ic with Juno?
– I think cel­lu­lar ther­a­pies in gen­er­al are a ris­ing star and a huge­ly in­ter­est­ing sto­ry. But there will be many ups and downs over time as we have seen.
PD-(L)1s
– Mer­ck's Keytru­da showed a sur­vival ad­van­tage in blad­der can­cer but Roche's Tecen­triq failed. Up to this point, we have as­sumed that PD-(L)1s are all es­sen­tial­ly the same.
-Even Bris­tol's $BMY new head of R&D said on their last earn­ings call that he didn't think there was much dif­fer­ence among these drugs. But that was be­fore Tecen­triq failed.
– Why did Tecen­triq fail where Keytru­da suc­ceed­ed? Was it due to 1) a bet­ter tri­al de­sign for Mer­ck or 2) be­cause PD-(L)1s are tru­ly dif­fer­ent and Keytru­da is bet­ter (or Tecen­triq is in­fe­ri­or)?
– It would be very sig­nif­i­cant for the field if it's be­cause Keytru­da is bet­ter than oth­ers (or Tecen­triq is in­fe­ri­or).
– There's re­al­ly no spe­cif­ic ab­stract to look to for this, but in gen­er­al I'm very in­ter­est­ed to learn more about the the dif­fer­ences in PD-(L)1s if they ex­ist. We will want to look close­ly at da­ta from all PD-(L)1 tri­als for dif­fer­ences and this will be a top­ic of dis­cus­sion for at­ten­dees.
– Al­so, what will FDA do with Tecen­triq in blad­der can­cer now that the tri­al has failed … re­scind their ac­cel­er­at­ed ap­proval?
– Is Roche ner­vous about po­ten­tial­ly hav­ing an in­fe­ri­or as­set in such an im­por­tant cat­e­go­ry?