Pre­vail grabs $75M A round in the hunt for new gene ther­a­pies to stop the de­struc­tion caused by Parkin­son's
An­oth­er biotech up­start is com­ing along to com­pete in the fast-grow­ing are­na of gene ther­a­py de­vel­op­ment for neu­rode­gen­er­a­tive dis­eases.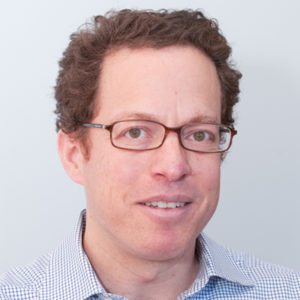 Asa Abe­liovich
Just a cou­ple of weeks af­ter Ab­b­Vie tied up with Voy­ager on a gene ther­a­py pro­gram for Alzheimer's, Pre­vail Ther­a­peu­tics is de­but­ing to­day with a $75 mil­lion A round and a mis­sion to go af­ter a dis­ease-mod­i­fy­ing ap­proach to Parkin­son's dis­ease. The biotech was seed­ed by Or­biMed and the Sil­ver­stein Foun­da­tion.
The work is be­ing led by found­ing CEO Asa Abe­liovich, a Co­lum­bia Uni­ver­si­ty re­searcher who in-li­censed AAV trans­port tech from Re­genxbio. His aca­d­e­m­ic re­search ex­plored the ge­net­ics of Parkin­son's, and Pre­vail will work on new treat­ments that can ad­dress the dis­ease among ge­net­i­cal­ly de­fined sub­pop­u­la­tions.
"We're not re­veal­ing the pre­cise tar­gets of our leads," he tells me. "But we have a very clear mech­a­nis­tic theme" in a field where lyso­so­mal dys­func­tion op­er­ates as a key mech­a­nism in Parkin­son's. That dys­func­tion tends to run ram­pant as the body ages, trig­ger­ing many of the tough­est dis­eases in R&D.
The biotech got start­ed in stealth mode last year, set­ting up op­er­a­tions at the Alexan­dria Cen­ter by the East Riv­er. That com­plex has been emerg­ing as a cen­tral hub with­in a grow­ing New York biotech scene.
Abe­liovich has a high pro­file in the neu­rode­gen­er­a­tion field. He helped co-found Alec­tor, which is go­ing af­ter Alzheimer's, along with an­ti­body ex­pert Till­man Gern­gross and Genen­tech vet Arnon Rosen­thal.
In­vestors in the A round in­clude Or­biMed, Pon­tif­ax Fund, RA Cap­i­tal Man­age­ment, EcoR1 Cap­i­tal, Omega Funds, BVF Part­ners, Box­er Cap­i­tal, Adage Cap­i­tal Man­age­ment, and Alexan­dria Ven­ture In­vest­ments.