Prothena's lead drug NEOD001 just im­plod­ed in 2 late-stage stud­ies — and there's noth­ing left to sal­vage
Prothena's lead drug has de­ci­sive­ly failed a cru­cial Phase IIb study for rare, sec­ond-line cas­es of AL amy­loi­do­sis. And af­ter con­clud­ing that their Phase III for front­line use is al­so head­ed to fail­ure, the biotech's ex­ec­u­tive team is scrap­ping the whole pro­gram.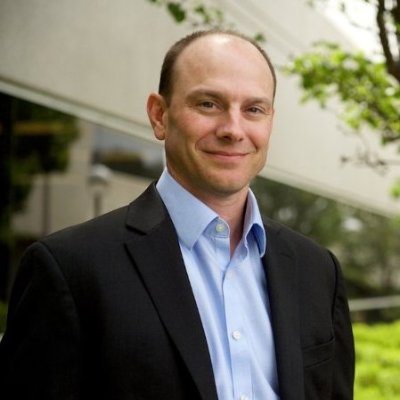 Gene Kin­ney
In a pre­view of the re­sults be­ing re­leased this morn­ing for one of the most close­ly watched cat­a­lysts of Q2, Prothena $PR­TA CEO Gene Kin­ney said the com­pa­ny faced a very dif­fi­cult de­ci­sion, and had on­ly one re­al op­tion.
"We are a sci­ence-led com­pa­ny," Kin­ney told me. "I'm a sci­en­tist my­self." And when you're up against some­thing like this, he said, you have to "pay at­ten­tion to the da­ta and take the most ap­pro­pri­ate steps for­ward."
It's not pret­ty, and there will be no hunt for sil­ver lin­ings for a drug once reck­oned as a po­ten­tial block­buster worth around $1.5 bil­lion in peak sales. There will be no at­tempt to re­vive the ef­fort.
Prothena's shares dropped 62% Mon­day morn­ing. And as an­a­lysts' bleak as­sess­ments hit, things got even worse. By mid-af­ter­noon the stock was down near­ly 70%, wip­ing out close to a bil­lion dol­lars in mar­ket cap af­ter start­ing the day at $1.4 bil­lion.
"We've had a large set­back here with this pro­gram," says the CEO, who is turn­ing to re­view "the most op­ti­mal way of mov­ing for­ward…All of us at Prothena had gen­uine­ly hoped that we had a drug that would help pa­tients suf­fer­ing from this dis­ease."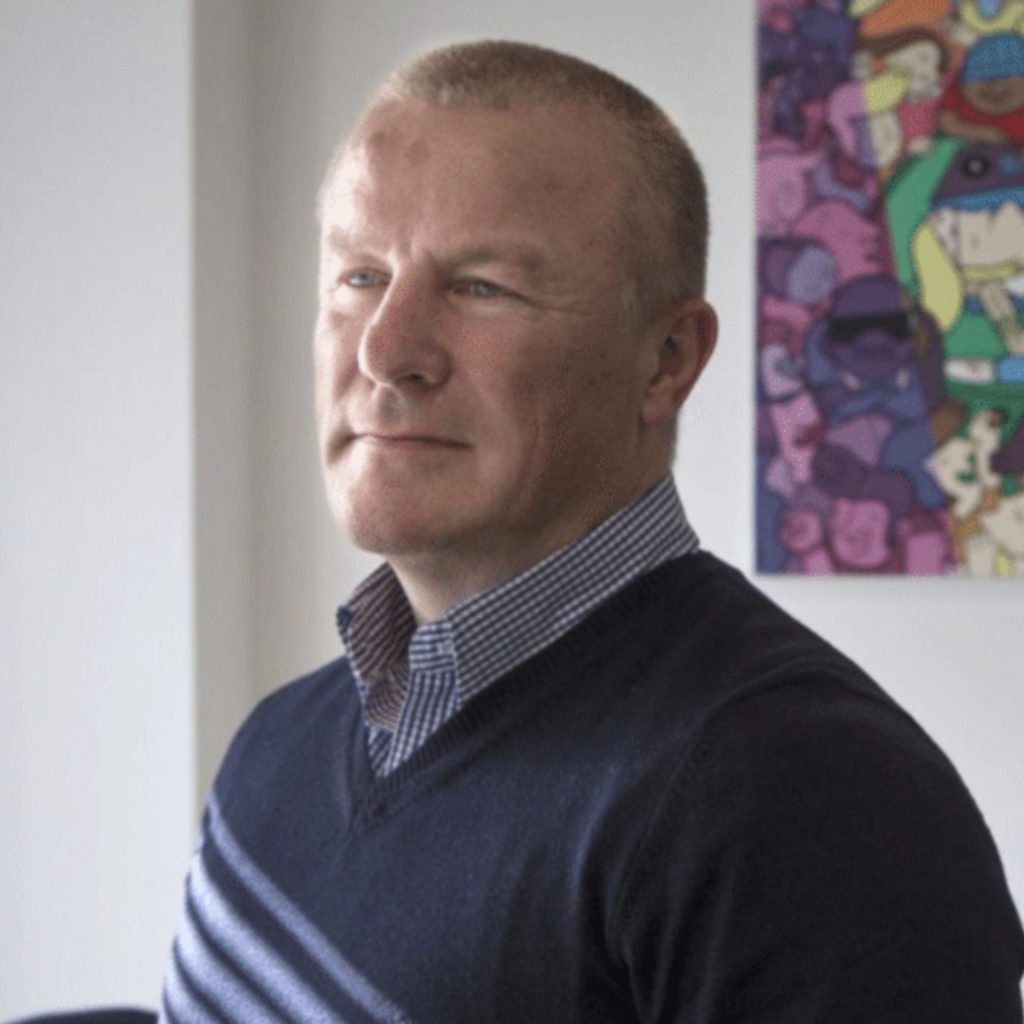 Neil Wood­ford
Right now, Prothena plans to bring the Phase III to an end as they look over the fi­nal da­ta. But there's no ques­tion in Kin­ney's mind that the tri­als had foundered, with the Phase IIb de­liv­er­ing noth­ing sta­tis­ti­cal­ly sig­nif­i­cant on the pri­ma­ry or sec­ondary end­points.
Some of those end­points slight­ly fa­vored the drug, oth­ers slight­ly fa­vored the place­bo.
The haz­ard ra­tio in the Phase III tri­al was at 0.84 when they de­cid­ed to drop the ef­fort at the rec­om­men­da­tion of the in­de­pen­dent mon­i­tor­ing board.
The pri­ma­ry end­point of the Phase IIb PRON­TO study was a mea­sure­ment of car­diac best re­sponse us­ing the high­ly re­gard­ed bio­mark­er for NT-proB­NP as a like­ly sur­ro­gate for sur­vival. Prothena had told in­vestors and an­a­lysts that a suc­cess here could trig­ger a re­quest for ac­cel­er­at­ed ap­proval at the FDA.
"This is the worst case sce­nario for this pro­gram un­for­tu­nate­ly for PR­TA at this time," not­ed Jef­feries an­a­lyst Michael Lee.
The re­sults will be a par­tic­u­lar­ly bit­ter pill for Neil Wood­ford to swal­low. The UK in­vestor bet heav­i­ly on Prothena's suc­cess with NEOD001, reg­u­lar­ly of­fer­ing his en­thu­si­as­tic en­dorse­ment of the com­pa­ny and the team in charge. Now he'll have to ac­count for an­oth­er painful set­back on the port­fo­lio, af­ter the stock falls far be­low what he paid to buy in.
The bru­tal­ly bad news for in­vestors comes on the heels of a sig­nif­i­cant step for­ward for Prothena. The biotech re­cent­ly signed a rich, pre­clin­i­cal li­cens­ing deal with Cel­gene to beef up its fledg­ling neu­ro­sciences pipeline — with $150 mil­lion in cash tied to it — in­clud­ing an Alzheimer's pro­gram for tau.
That ef­fort will take the spot­light, along with an­oth­er clin­i­cal pro­gram and the pre­clin­i­cal work un­der way on oth­er drugs.
AL amy­loi­do­sis is a rare con­di­tion that's di­ag­nosed in about 3,000 peo­ple a year in the US, though it may al­so well be un­der­diag­nosed, ac­cord­ing to Memo­r­i­al Sloan Ket­ter­ing Can­cer Cen­ter. In the dis­ease, rogue plas­ma cells pro­duce an im­munoglob­u­lin light-chain pro­tein that pro­duces amy­loid, which is de­posit­ed in or­gans and gums the works, ca­pa­ble of se­vere dam­age.
As there are no drugs ap­proved for the con­di­tion, doc­tors of­ten turn to au­tol­o­gous stem cell trans­plants fol­low­ing chemother­a­py to erad­i­cate the er­rant plas­ma cells. Treat­ment al­so some­times in­volved mul­ti­ple myelo­ma drugs like Vel­cade, with ev­i­dence that carfil­zomib and dara­tu­mum­ab can tamp down on the pro­duc­tion of the plas­ma cells. There are a va­ri­ety of stud­ies now in the clin­ic for myelo­ma drugs in this con­di­tion, but any ded­i­cat­ed drug that can mod­i­fy the dis­ease will find a big mar­ket.
Prothena's share­hold­ers have had a lot to fret about on this de­vel­op­ment pro­gram. The com­pa­ny's chief med­ical of­fi­cer, Sarah Noon­berg, abrupt­ly re­signed in Feb­ru­ary — less than a year af­ter the Bio­Marin vet joined Prothena — which in­evitably spurred some buzz on Twit­ter. More sig­nif­i­cant­ly, Sahm Ad­ran­gi's Ker­ris­dale of­fered up one of their Nas­daq SWAT at­tacks on the drug and the com­pa­ny.
Ker­ris­dale set the chances of suc­cess in these tri­als at 0%.
"Prothena's car­diac best re­sponse rate is mere­ly a byprod­uct of well-doc­u­ment­ed nat­ur­al vari­ance," Ker­ris­dale not­ed, "and we be­lieve there is no chance of NEOD001 pro­duc­ing sta­tis­ti­cal­ly sig­nif­i­cant re­sults in its cur­rent Phase 2b and Phase 3 tri­als."
Next up for Prothena is their ex­per­i­men­tal Parkin­son's drug, PRX002/RG7935, which is al­lied with Roche. It is their on­ly oth­er clin­i­cal stage pro­gram, fol­low­ing a de­ci­sion last fall to scrap a pro­gram for PRX003.
Kin­ney says an­oth­er pre­clin­i­cal pro­gram will soon be ad­vanced in­to hu­man stud­ies, and there's plen­ty of cash on hand. The biotech, which had 125 staffers on hand at the end of 2017, al­so list­ed $422 mil­lion in cash — lat­er aug­ment­ed with Cel­gene's $150 mil­lion buy-in.