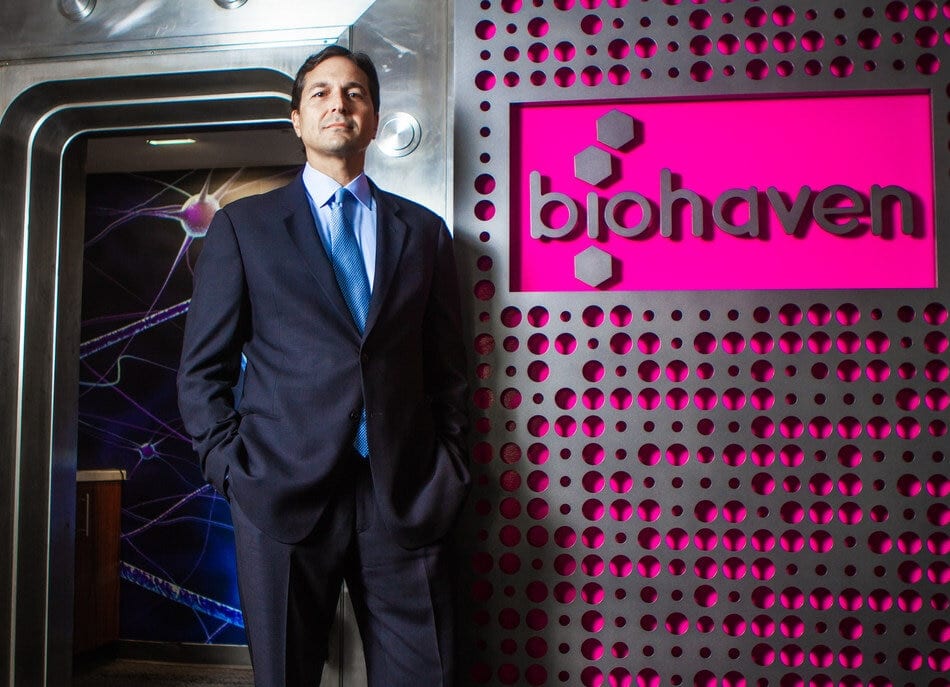 Biohaven CEO Vlad Coric (Photo Credit: Andrew Venditti)
Pssst: That big Bio­haven Alzheimer's study? It was a bust. Even the sub­group analy­sis ex­ecs tout­ed was a flop
You know it's bad when a biopharma player plucks out a subgroup analysis for a positive take — even though it was way off the statistical mark for success, like everything else.
So it was for Biohaven $BHVN on MLK Monday, as the biotech reported on the holiday that their Phase II/III Alzheimer's study for troriluzole flunked both co-primary endpoints as well as a key biomarker analysis.
The drug — a revised version of the ALS drug riluzole designed to regulate glutamate — did not "statistically differentiate" from placebo on the Alzheimer's Disease Assessment Scale-Cognitive Subscale 11 (ADAS-cog) and the Clinical Dementia Rating Scale Sum of Boxes (CDR-SB). The "hippocampal volume" assessment by MRI also failed to distinguish itself from placebo for all patients fitting the mild-to-moderate disease profile they had established for the study.
Premium subscription required
Unlock this article along with other benefits by subscribing to one of our paid plans.