Psy­che­del­ic drug re­search breaks out of deep freeze as re­searchers head for the clin­ic with am­bi­tious tri­al plans
David Nichols en­tered grad­u­ate school in 1969 with dreams of crack­ing LSD. He was a child of the 60s, his friends drop­ping tabs and go­ing on about the vi­sions they saw – the big bang, god, in­fin­i­ty pro­ject­ed – and how it changed them in ways on­ly ma­jor life events could. Nichols was go­ing to fig­ure out how it all worked.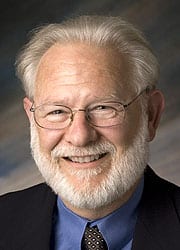 David Nichols Pur­due
And then in 1970, Con­gress passed the Con­trolled Sub­stance Act. LSD, which the gov­ern­ment had stud­ied ex­ten­sive­ly for two decades, be­came a Sched­ule I drug. The dol­lars washed up. For 30 years, psy­che­delics be­came all but un­touch­able for clin­i­cal tri­als.
"The Con­trolled Sub­stances Act was passed, and I thought, 'Oh, well there goes that [idea]," Nichols told End­point News.
Now half a cen­tu­ry lat­er, Johns Hop­kins Med­i­cine is open­ing up the na­tion's first ma­jor cen­ter for psy­che­del­ic re­search, a $17 mil­lion, pri­vate­ly-backed bet that re­flects a 20-year-long sea change in how psy­che­del­ic re­search is viewed by clin­i­cians and the promise the drugs have shown in treat­ing a host of psy­chi­atric dis­or­ders. The Cen­ter for Psy­che­del­ic and Con­scious­ness Re­search at Johns Hop­kins Med­i­cine will al­so ex­plore the drugs' im­pact on cre­ativ­i­ty and well-be­ing.
"Oh, it's huge," says Nichols, who as a pro­fes­sor at Pur­due Uni­ver­si­ty be­came one of the on­ly psy­che­del­ic re­searchers (he fo­cused on an­i­mals) and one of the top ad­vo­cates for re­open­ing clin­i­cal tri­als dur­ing the three-plus decades the drugs were al­most en­tire­ly mar­gin­al­ized. "Where mon­ey has been the ob­sta­cle, now mon­ey is no longer the prob­lem."
Af­ter years in the side­lines, psy­che­delics be­gan­to creep back in­to the phar­ma­ceu­ti­cal imag­i­na­tion in 2000, when Johns Hop­kins ob­tained ap­proval to ad­min­is­ter psy­che­delics to healthy hu­man sub­jects.
Sci­en­tists at a hand­ful of promi­nent in­sti­tu­tions have since en­tered the field, con­duct­ing tri­als on how psy­che­delics can treat long-in­tractable dis­or­ders – some­times with dra­mat­ic suc­cess: psilo­cy­bin (the chem­i­cal found in mag­ic mush­rooms) for ad­dic­tion and a slew of ail­ments, LSD for de­pres­sion, MD­MA for PTSD.
Ear­ly re­sults have ap­peared as a panacea to psy­chi­atric pa­tients who have gone years on SS­RIs and oth­er treat­ments with­out sig­nif­i­cant im­prove­ment and opened the door to a string of star­tups seek­ing to ad­vance and cap­i­tal­ize on the emerg­ing mar­ket. Re­searchers tout­ed the re­sults of one pair of NYU and Hop­kins stud­ies on psilo­cy­bin to treat "ex­is­ten­tial dread" in can­cer pa­tients as "mind-blow­ing,"
"I think we're look­ing at a par­a­digm shift," says Nichols, who found­ed the Heffter Re­search In­sti­tute in 1993 to ad­vo­cate for and even­tu­al­ly fund clin­i­cal tri­als. "I think it'll be a rev­o­lu­tion­ary change for peo­ple who suf­fer from these dis­or­ders. We didn't have any­thing that worked un­til now."
Re­searchers char­ac­ter­ized the cen­ter as a sign of how main­stream the field has be­come and an an­nounce­ment that will on­ly le­git­imize it fur­ther.
But im­me­di­ate­ly, the mon­ey will fu­el sev­er­al clin­i­cal tri­als at Hop­kins – in­clud­ing those for opi­oid ad­dic­tion, Alzheimer's dis­ease, PTSD and co-oc­cur­ring mood and al­co­hol prob­lems – equip­ping sci­en­tists with funds that re­main scarce for psy­che­del­ic re­search.
Al­most all psy­che­delics are still Sched­ule I drugs, mean­ing of­fi­cial­ly they have "no cur­rent­ly ac­cept­ed med­ical use" and the NIH will not fund stud­ies on them. The prob­lem has plagued the field since its resur­gence.
Al­bert Gar­cia Johns Hop­kins
"Usu­al­ly sci­ence is a lot of beg­ging for mon­ey," Al­bert Gar­cia, who will lead the Hop­kins Alzheimer's study, told End­points News, "and this means we won't have to do that for a cou­ple years at least."
The fu­ture be­yond clin­i­cal tri­als re­mains murky, though, and the ex­u­ber­ance of some re­searchers and ad­vo­cates has led to push­back by crit­ics of the sci­ence (psy­che­del­ic stud­ies are nec­es­sar­i­ly not dou­ble-blind) and those, in­clud­ing health writer and pro­po­nent of psy­che­del­ic re­search Michael Pol­lan, who say ad­vo­cates for mag­ic mush­room de­crim­i­nal­iza­tion send a mes­sage that the drugs are not dan­ger­ous.
"This is not some sort of mag­ic bul­let that will be solv­ing all these men­tal health prob­lems," Gar­cia said.
In March, the FDA ap­proved its first psy­che­del­ic drug: Es­ke­t­a­mine for treat­ing de­pres­sion. And in 2017 and 2018, the agency grant­ed break­through sta­tus to an MD­MA pro­to­col for treat­ing PTSD and to UK start­up Com­pass Path­ways' psilo­cy­bin pro­to­col for treat­ing de­pres­sion. But there's been lit­tle in­di­ca­tion of change to the un­der­ly­ing fed­er­al law.
Sim­i­lar ques­tions re­main about pre­cise­ly how these drugs would come to mar­ket, es­pe­cial­ly as the field has caught the eye of in­vestors in Sil­i­con Val­ley and Eu­rope. The list of Hop­kins donors in­cludes TOMS founder Blake My­coskie and pop­u­lar en­tre­pre­neur Tim Fer­riss but oth­er in­vestors have fun­neled mon­ey in­to pri­vate, for-prof­it ven­tures like Com­pass and ATAI.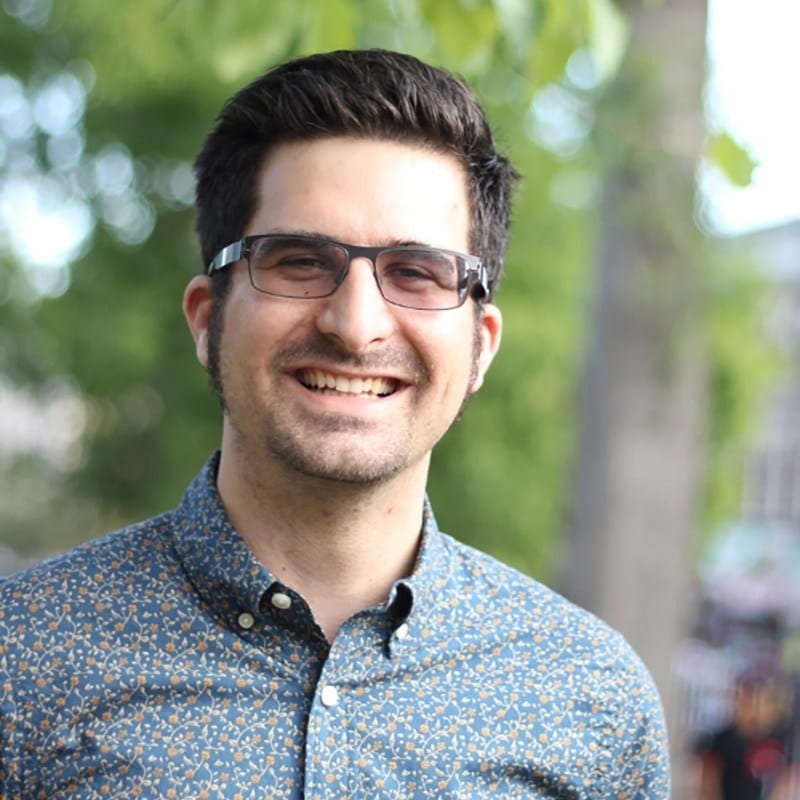 In­g­mar Gor­man
"Scal­ing and ac­ces­si­bil­i­ty of treat­ments are ques­tions on every­one's mind at the mo­ment," In­g­mar Gor­man, di­rec­tor of the Psy­che­del­ic Ed­u­ca­tion and Con­tin­u­ing Care Pro­gram at the Cen­ter for Op­ti­mal Liv­ing and co-prin­ci­pal in­ves­ti­ga­tor on a stage III MD­MA study for treat­ing PTSD, told End­points News in an email.
Psy­che­delics such as psilo­cy­bin won't op­er­ate on the pill-a-day for­mu­la that dom­i­nates most cur­rent psy­chi­atrics. Rather, a pa­tient would go in a few times per year to re­ceive dos­es in a con­trolled en­vi­ron­ment with med­ical pro­fes­sion­als. It's un­clear yet what the costs would be, though Nichols and oth­ers are op­ti­mistic wide­spread knowl­edge of how to man­u­fac­ture psilo­cy­bin, for in­stance, will make it dif­fi­cult to patent and keep prices down.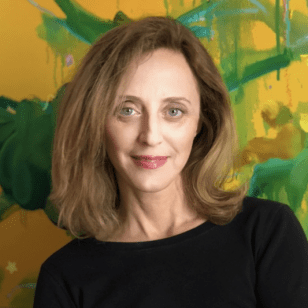 Eka­te­ri­na Malievska­ia Com­pass
Last year, Com­pass Path­ways made head­lines af­ter in­sid­ers ac­cused them in Quartz of try­ing to form a mo­nop­oly on the glob­al sup­ply of psilo­cy­bin. They de­nied the charges but said se­cur­ing a large sup­ply was es­sen­tial to their busi­ness mod­el of in­te­grat­ing their ther­a­pies sys­tems.
They told End­points they weren't a psy­che­del­ic com­pa­ny, but sim­ply look­ing for the best ways to tack­le men­tal health prob­lems.
"Right now, I don't see any­thing more promis­ing than re­search in psy­che­delics," says CIO and co-founder Eka­te­ri­na Malievska­ia. "But things can change."