Psy­che­del­ic re­search gains mo­men­tum, as ear­ly tri­al sug­gests mi­cro-dos­ing LSD is safe
Psy­che­delics have been long ne­glect­ed as the sub­ject of vig­or­ous sci­en­tif­ic re­search af­ter gov­ern­ments brand­ed them as il­le­gal he­do­nis­tic com­pounds with no ther­a­peu­tic po­ten­tial. But in re­cent years, de­spite tricky reg­u­la­tions, a resur­gence of in­ter­est from re­searchers has cul­mi­nat­ed in an FDA ap­proved ke­t­a­mine-de­rived de­pres­sion treat­ment, clin­i­cal tri­als test­ing the po­ten­tial of psilo­cy­bin in 'mag­ic mush­rooms,' and the set­ting up of a psy­che­del­ic re­search cen­ter at Johns Hop­kins.
The col­or­less, odor­less and taste­less drug, ly­ser­gic acid di­ethy­lamide (LSD) — or acid, as it is fond­ly known — is part of this re­search re­nais­sance. On Wednes­day, a small pri­vate­ly held com­pa­ny — Eleu­sis Ben­e­fit Cor­po­ra­tion — un­veiled da­ta from an ear­ly study in healthy old­er vol­un­teers that test­ed its mi­cro-dos­ing ap­proach with LSD. And if it all goes ac­cord­ing to plan — nev­er a sure thing in biotech — they've got plans to tar­get Alzheimer's with the ap­proach.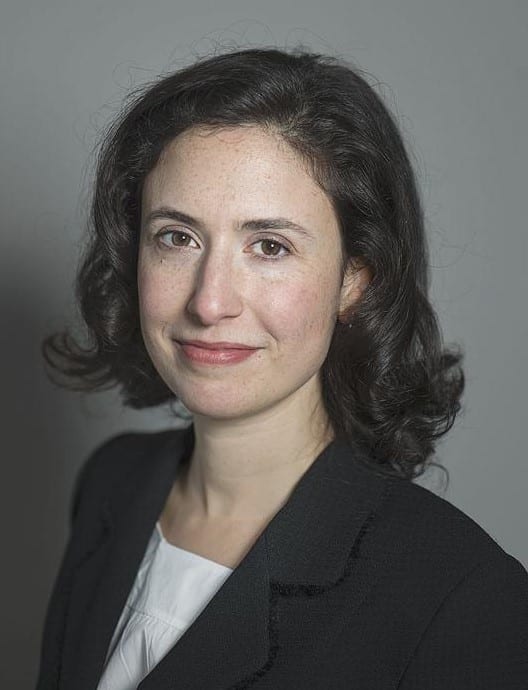 Neilo­u­far Fam­i­ly
In the study, 48 vol­un­teers (mean age = 62.9 years) re­ceived ei­ther 5 μg, 10 μg, or 20 μg of LSD, or place­bo — ad­min­is­tered in wa­ter — every four days in six ses­sions. Over­all, the LSD was well tol­er­at­ed, and the fre­quen­cy of ad­verse events was no high­er than the place­bo, the com­pa­ny said, while claim­ing this is the first ever pub­li­ca­tion of clin­i­cal study da­ta on mi­cro-dosed LSD.
PK da­ta showed that the half-life of the LSD dos­es was short. "So at 12 hours post-dose, there was no drug in the blood at any of the dos­es," Neilo­u­far Fam­i­ly, the tri­al's lead in­ves­ti­ga­tor, told End­points News. "And there al­so wasn't any drug in the blood at base­line on the sixth dose."
The da­ta sup­port fur­ther clin­i­cal de­vel­op­ment of LSD, whose psy­choac­tiv­i­ty is un­der­stood to be me­di­at­ed pri­mar­i­ly through the 5-HT2A re­cep­tor, Eleu­sis said. The com­pa­ny even plans to de­vel­op the drug to treat and pre­vent Alzheimer's dis­ease, a field lit­tered with fail­ure and a pauci­ty of promis­ing ther­a­peu­tics in the late-stage pipeline.
But the brim­ming en­thu­si­asm comes with a healthy dose of skep­ti­cism. Crit­ics wor­ry that the bur­geon­ing psy­che­del­ic re­search could in­cen­tivize un­bri­dled use of non-phar­ma­ceu­ti­cal ver­sions of these drugs and that clin­i­cal tri­al da­ta could be cloud­ed by the fact that place­bo-con­trolled stud­ies are not nec­es­sar­i­ly dou­ble-blind­ed, be­cause it is far too easy to de­ter­mine which group of pa­tients have been giv­en a place­bo.
"The one thing that we did ex­pect — but is still re­mark­able — is the high place­bo re­sponse," Fam­i­ly said. "Peo­ple were re­port­ing per­cep­tions of psy­choac­tive ef­fects, when lat­er on we found out they were on place­bo…but in any case, any per­cep­tions of psy­choac­tive ef­fects were very mild and they sub­sided by the end of the day, both in the ac­tive dose groups and the place­bo groups."
Eleu­sis has a plan to hedge its Alzheimer's bet, and to deal with the pesky prob­lem of di­ver­sion.
Be­fore div­ing in­to a Phase II ef­fi­ca­cy study in Alzheimer's, the com­pa­ny is plan­ning an ear­ly-stage study with a com­pound — a "not-so-psy­che­del­ic" psy­che­del­ic sero­tonin 5-HT2A ag­o­nist — in oph­thal­mol­o­gy. At the mo­ment, the eye drug is at the pre­clin­i­cal stage of de­vel­op­ment.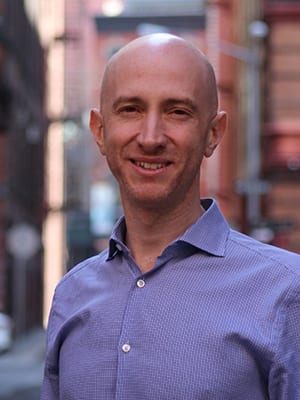 Shlo­mi Raz
The Phase I tri­al, which is ex­pect­ed to kick off in ear­ly 2021, will pro­vide a key mech­a­nis­tic in­sight in­to how psy­che­delics could pre­vent neu­rode­gen­er­a­tion as­so­ci­at­ed with in­flam­ma­tion, Eleu­sis chief Shlo­mi Raz told End­points.
"The eye is a win­dow to the soul but al­so to the brain," he said."The reti­na, in par­tic­u­lar, gives us a very neat way of as­sess­ing how psy­che­delics could po­ten­tial­ly man­age neu­ro­pro­tec­tion, neu­roin­flam­ma­tion and pro­vides us a cost-ef­fec­tive proof-of-con­cept be­fore go­ing in­to — by all mea­sures —what seems to be the most ex­pen­sive type of clin­i­cal tri­al around, which is in Alzheimer's dis­ease."
The hope is to de­vel­op an LSD com­pound for ther­a­peu­tic use that can be used in the out­pa­tient set­ting, but psy­choac­tiv­i­ty is a risk that must be mon­i­tored, he said. The com­pa­ny says it is de­vel­op­ing a non­in­va­sive safe­ty mon­i­tor­ing tech­nol­o­gy that will be used in its clin­i­cal tri­als, and if the com­pound is ap­proved, for pa­tient use.
"In all cas­es, there's a cal­cu­lus of safe­ty, ver­sus un­met need, and clin­i­cal util­i­ty," he said. "I think in the case of Alzheimer's dis­ease, should we demon­strate that LSD in fact, is ef­fec­tive in slow­ing or halt­ing the pro­gres­sion of the dis­ease, then I think that there's a clear jus­ti­fi­ca­tion for tak­ing that risk."