Cut­ting back in the UK, Take­da spins out its top neu­ro­science team in­to a transat­lantic biotech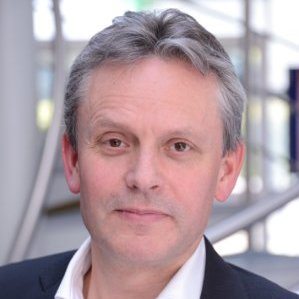 Mark Carl­ton
As Take­da con­tin­ues a glob­al R&D over­haul that in­cludes a wind down of UK op­er­a­tions, the Japan­ese phar­ma com­pa­ny is spin­ning out its neu­ro­science team in­to a new biotech called Cere­vance, which will have roots in the two Cam­bridges on both sides of the At­lantic.
Mark Carl­ton, the for­mer pres­i­dent and CSO of Take­da Cam­bridge (UK), and his 25-mem­ber team — com­plete with a well equipped lab — have be­come the core group be­hind Cere­vance. The new biotech is get­ting start­ed with $36 mil­lion in fund­ing, in­clud­ing $21.5 mil­lion from Take­da and Light­stone Ven­tures. And it will jump in­to ex­is­tence with a port­fo­lio of pre­clin­i­cal and clin­i­cal pro­grams un­der­way.
Nathaniel Heintz, Ph.D. at the Rock­e­feller Uni­ver­si­ty, a Howard Hugh­es Med­ical In­sti­tute in­ves­ti­ga­tor, is pro­vid­ing some of the tech­ni­cal in­sights that the com­pa­ny will be fo­cused on. And Brad Mar­gus, who is based in the Cam­bridge, MA hub and who co-found­ed an­oth­er CNS start­up, En­voy Ther­a­peu­tics, with Take­da in 2009 will be the CEO.
Take­da has been shut­ter­ing its UK op­er­a­tions as part of a re­or­ga­ni­za­tion that we've been cov­er­ing close­ly at End­points News. CEO Christophe We­ber has been ex­it­ing the UK in fa­vor of hubs in Boston and Japan. And the com­pa­ny has been fol­low­ing a path tak­en by a num­ber of the phar­ma gi­ants, spin­ning out the valu­able bits of what it no longer wants to keep. As­traZeneca did the same with its an­tibi­otics unit in Waltham a cou­ple of years ago, cre­at­ing En­ta­sis.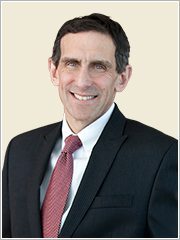 An­drew Plump, Take­da CSO
Neu­ro­sciences has been a tough field for the big play­ers, as Eli Lil­ly and oth­ers can at­test to. With As­traZeneca, GSK and oth­ers in re­treat, a new wave of up­starts — in­clud­ing De­nali — have come along to pur­sue new tech­nolo­gies and new in­sights in­to how CNS ail­ments can be treat­ed.
And as Take­da il­lus­trates, what fal­ters at a phar­ma com­pa­ny can be used to found new play­ers.
An­drew Plump, the Boston-based R&D chief of Take­da, had this to say:
"When we an­nounced the clo­sure of our re­search site in Cam­bridge, UK, our goal was to find an in­no­v­a­tive ex­ter­nal­iza­tion home for our most promis­ing CNS pro­grams and sci­en­tists in an en­tre­pre­neur­ial set­ting. Cere­vance is a great ex­am­ple of our new R&D strat­e­gy."