Puma wins big FDA OK for ner­a­tinib af­ter run­ning the gamut with in­vestors
Short in­vestors loved to hate Puma Biotech­nol­o­gy, tak­ing the com­pa­ny $PBYI to task for the side ef­fects that ham­pered its lead can­cer drug ner­a­tinib. But the FDA had no trou­ble sanc­tion­ing the prod­uct for breast can­cer, ap­prov­ing it to­day for use in pre­vent­ing re­cur­rence of the dis­ease af­ter the biotech gained a lop­sided vote in its fa­vor among out­side agency ex­perts.
The FDA ap­proved ner­a­tinib — to be sold as Ner­l­ynx — for pre­vent­ing the re­turn of breast can­cer af­ter ther­a­py in­clud­ing trastuzum­ab. And the em­pha­sis in the OK was on adding op­tions for doc­tors and pa­tients.
"HER2-pos­i­tive breast can­cers are ag­gres­sive tu­mors and can spread to oth­er parts of the body, mak­ing ad­ju­vant ther­a­py an im­por­tant part of the treat­ment plan," said Richard Paz­dur, M.D., di­rec­tor of the FDA's On­col­o­gy Cen­ter of Ex­cel­lence and act­ing di­rec­tor of the Of­fice of Hema­tol­ogy and On­col­o­gy Prod­ucts in the FDA's Cen­ter for Drug Eval­u­a­tion and Re­search. "Now, these pa­tients have an op­tion af­ter ini­tial treat­ment that may help keep the can­cer from com­ing back."
There are some caveats in the la­bel. Con­cerned about the high rate of Grade 2 and Grade 3 di­ar­rhea in the clin­i­cal stud­ies, reg­u­la­tors are telling physi­cians to stop us­ing the drug if their pa­tient ex­pe­ri­ences Grade 4 di­ar­rhea or Grade 2 af­ter a max­i­mum dose re­duc­tion. But Michael Schmidt at Leerink sees the plus­es as well in a broad la­bel:
The prod­uct la­bel looks broad, not re­strict­ing use to spe­cif­ic pa­tient pop­u­la­tions (e.g., hor­mone-re­cep­tor [HR] pos­i­tive pa­tients) and there is no black box warn­ing. The pre­scrib­ing in­for­ma­tion con­tains fair­ly de­tailed in­for­ma­tion about the use of an­tidiar­rheal pro­phy­lax­is mea­sures, pro­vid­ing spe­cif­ic in­for­ma­tion on how to man­age the drug's main side ef­fect.
Puma says it isn't re­leas­ing the price yet and has no time­line on that. Its stock price still had some up­side left af­ter the OK, though, with shares surg­ing 7.5% on a com­pa­ny with a $3.2 bil­lion mar­ket cap. Now that the ap­proval has come through, look for lots more chat­ter about Puma as a po­ten­tial takeover tar­get — even though M&A has large­ly been MIA this year in biotech.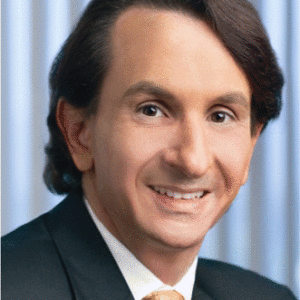 Alan Auer­bach
The FDA ex­perts raised a va­ri­ety of con­cerns in their re­view of ner­a­tinib, mak­ing some points that could hin­der the drug's mar­ket po­ten­tial now that Puma CEO Alan Auer­bach has a green light to sell it. Crit­i­cal to its suc­cess is a bet­ter un­der­stand­ing of its prop­er role in treat­ing breast can­cer, and the lim­its of its ef­fec­tive­ness.
To get here, Puma had to over­come reg­u­la­tors' ob­jec­tions in the spring of 2016 to fil­ing the drug with the da­ta that were avail­able, cit­ing a prob­lem­at­ic ap­proach to de­ci­pher­ing the re­sults. The shorts were al­so fix­at­ed on a high rate of grade 3 di­ar­rhea in the tri­als, but ex­perts hard­ly paid any at­ten­tion to that, hap­py to trade off the po­ten­tial for man­age­able side ef­fects for a chance of adding a new ar­row to their quiver of ther­a­pies.
"There's no ex­cla­ma­tion point af­ter my 'yes'," said An­drew Sei­d­man, an on­col­o­gist at Memo­r­i­al Sloan Ket­ter­ing af­ter the FDA vote. "It's just a yes." He added that he was hap­py that the drug looks durable and the sta­tis­ti­cal analy­ses ap­plied to the da­ta giv­en the sig­nif­i­cant changes to the study de­sign. "I do think that physi­cians will se­lect pa­tients very se­lec­tive­ly for us­ing this," he not­ed, echo­ing a con­cern that the ap­proval the com­pa­ny was seek­ing was too broad giv­en the da­ta avail­able.
Puma's po­si­tion has been height­ened af­ter an­a­lysts fa­vor­ably com­pared ner­a­tinib's 34% re­duc­tion in the risk of re­cur­rence or death against a mar­gin­al im­prove­ment seen in a Roche com­bi­na­tion study of Per­je­ta and Her­ceptin. It takes a leap to do these kinds of cross-tri­al analy­ses that dri­ve drug de­vel­op­ers a tad crazy now and then, but Wall Street an­a­lysts were quick to give Puma a thumbs up, par­tic­u­lar­ly af­ter it had just hand­i­ly won the FDA pan­el vote.
Eval­u­atePhar­ma pegged 2022 sales at $1.25 bil­lion, mak­ing it one of the top 15 drugs in the in­dus­try pipeline at the be­gin­ning of this year.