Pushed by high costs in Cam­bridge, fast-grow­ing Deci­bel makes a pi­o­neer­ing leap to Fen­way
Not long ago, Deci­bel CEO Steve Holtz­man gath­ered his 20-mem­ber staff to­geth­er to check out new digs in Fen­way, a Boston neigh­bor­hood just across the Charles Riv­er from Cam­bridge, which has emerged in the last few years as per­haps the hottest sin­gle biotech hub on the plan­et.
It had every­thing he was look­ing for, and less.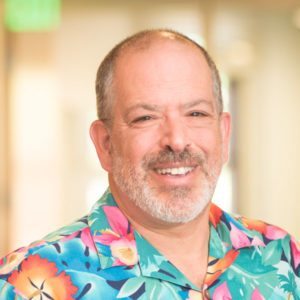 Steven Holtz­man, CEO Deci­bel Ther­a­peu­tics
It had a good feel, he says, high­light­ing a neigh­bor­hood that has been made over to in­clude res­i­den­tial space, re­tail and of­fices. There was lots to do for the young staff. It was close to pub­lic trans­porta­tion. The Long­wood Med­ical cam­pus was near­by, where he plans to do col­lab­o­ra­tive work, as was Berklee Col­lege of Mu­sic, where he's on the board. And he was hap­py to jump in as the pi­o­neer biotech in Fen­way, tak­ing 32,000 square feet of space in Van Ness, lo­cat­ed at 1325 Boyl­ston Street, for a staff that is slat­ed to quadru­ple in size and hit about 100 by the end of next year.
The "less" part was about the rent.
"With large phar­ma mov­ing R&D to Cam­bridge, it has re­al­ly dri­ven rents through the roof," says Holtz­man. Iron­i­cal­ly, they're mov­ing there to be near the biotech up­starts. "But they're dri­ving the rent so high that it's hard for biotechs to find space that they can af­ford."
Holtz­man — the start­up CEO at In­fin­i­ty who left a top post at Bio­gen last fall in prepa­ra­tion for a move back to a start­up — has big plans for his $52 mil­lion A round, and they don't in­clude splurg­ing on a lo­ca­tion around Kendall Square. Be­sides, he ex­pects oth­er biotechs to join the mi­gra­tion to Fen­way.
Holtz­man plans to stick with a trendy "open of­fice" en­vi­ron­ment, but in­sists that he's not talk­ing about sim­ply gath­er­ing cu­bi­cles to­geth­er in an of­fice with­out walls.
"If you have a cul­ture of trans­paren­cy, com­mu­ni­ca­tion and col­lab­o­ra­tion," says the CEO, "an open plan re­al­ly fa­cil­i­tates that and echoes your cul­ture."