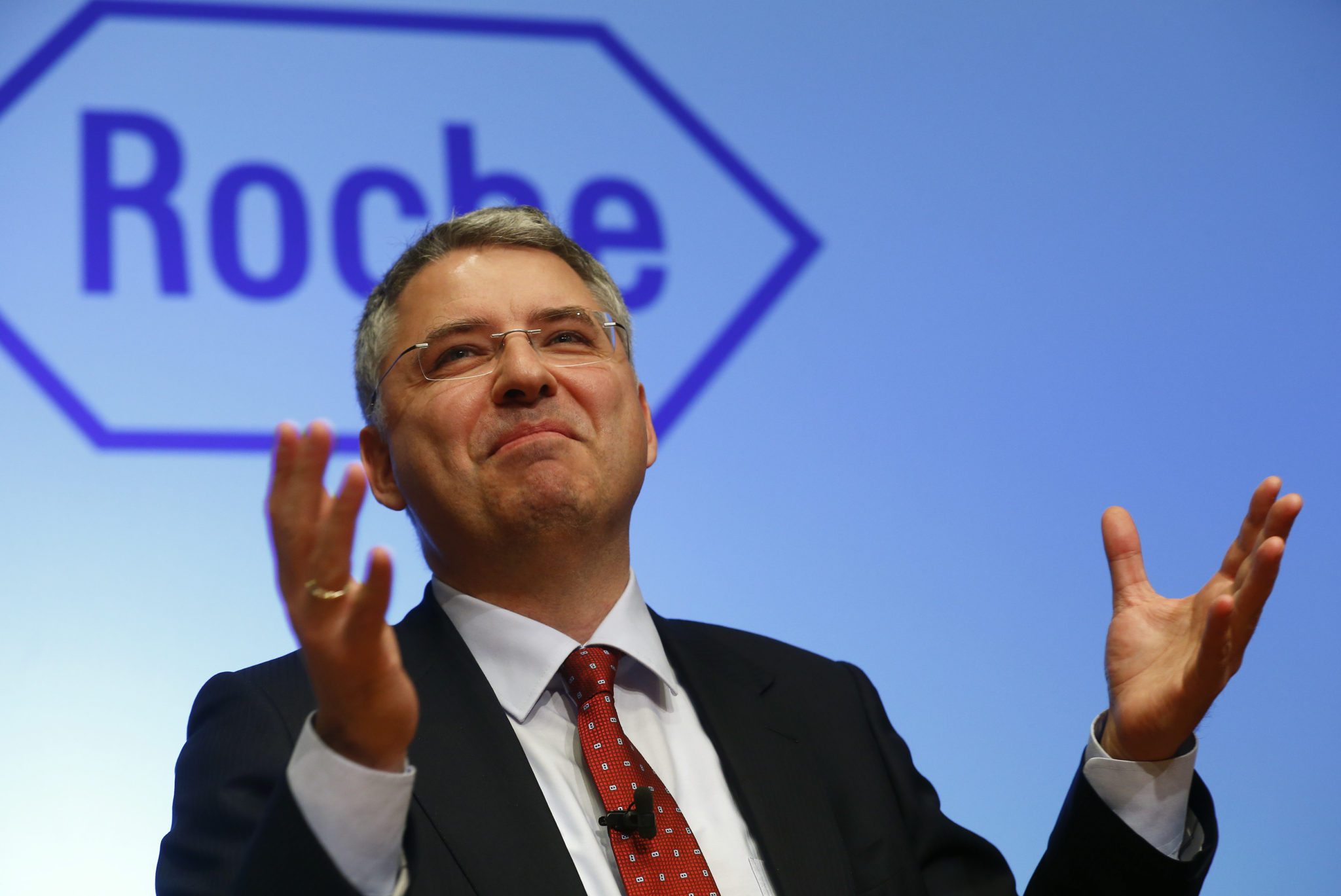 Put on hold mu­sic: Roche de­lays Spark buy­out for the 9th — and quite pos­si­bly not the last — time
It's be­gin­ning to take on the will-they-won't-they char­ac­ter of a sit­com or a vic­to­ri­an nov­el. Nine months af­ter Roche an­nounced it was ac­quir­ing gene ther­a­py pi­o­neer Spark Ther­a­peu­tics, the deal is still not done and to­day, the Swiss gi­ant an­nounced a 9th de­lay.
The an­nounce­ments are be­com­ing a month­ly rou­tine. The last de­lay — at the end of Oc­to­ber — ex­tend­ed the win­dow for ten­ders to pur­chase Spark stock through the com­ing Mon­day, No­vem­ber 25. This new one will push the win­dow un­til De­cem­ber 10.
Don't be sur­prised if it gets de­layed again — and not on­ly be­cause the merg­er is be­gin­ning to re­sem­ble Boston's Big Dig in the num­ber of set­backs. The $4.3 bil­lion deal has large­ly been held up over an­ti-com­pet­i­tive con­cerns, and the UK Com­pe­ti­tion and Mar­kets Au­thor­i­ty's dead­line to rule on the move is not un­til De­cem­ber 16.
De­spite pub­lic as­sur­ances, Roche has pre­pared for a pro­tract­ed process. Roche filed this sum­mer to ex­tend the dead­line to April 30 of 2020, even as CEO Sev­erin Schwan told in­vestors last month a deal would like­ly be done be­fore the end of the year.
There is yet time for that to hap­pen. While there is lit­tle word from across the pond, the FTC last month chose not to lodge a com­plaint against the buy­out — a move that amounts to a sign-off for the agency.
Most of the con­cerns around the deal cen­ter around Roche's he­mo­phil­ia drug Hem­li­bra and two he­mo­phil­ia gene ther­a­py in de­vel­op­ment at Spark, and the prospect of hav­ing three of the top he­mo­phil­ia drugs in the hand of one com­pa­ny.
In­vestors, though, have raised con­cerns that reg­u­la­tors' med­dling has held up the gene ther­a­py field.
Roche may have an an­swer soon. The British reg­u­la­tor must de­cide by De­cem­ber 16 and may give an an­swer be­fore then. But if they de­ter­mine that merg­er war­rants a more scru­ti­niz­ing look, called a Phase 2, it could set back the ac­qui­si­tion. UK guide­lines dic­tate Phase 2 re­views are "gen­er­al­ly lim­it­ed" to 24 weeks.