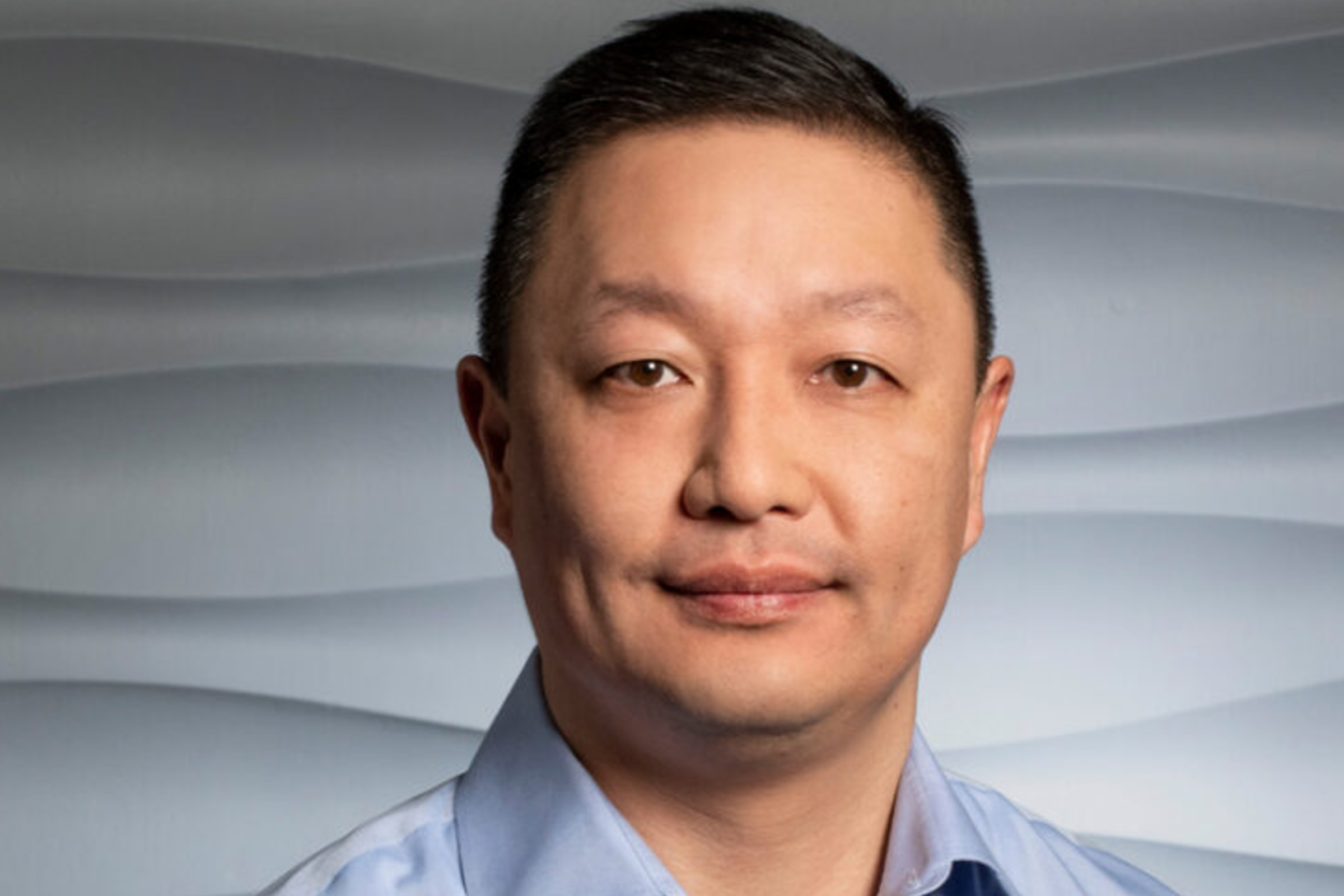 Robert Ang, Vor Biopharma CEO
Putting a twist on tar­get­ed ther­a­py, Vor Bio­phar­ma her­alds proof of con­cept for its gene-edit­ed stem cells
Nor­mal­ly in a first-in-hu­man clin­i­cal tri­al, re­searchers are look­ing to find the right dose of their ex­per­i­men­tal drug. Vor Bio­phar­ma set out to do some­thing dif­fer­ent: Not on­ly did it want to see if its ther­a­py, a gene-edit­ed stem cell trans­plant, can en­graft safe­ly; it al­so hopes to help pa­tients bet­ter tol­er­ate an­oth­er drug known for its side ef­fects.
While ear­ly da­ta from a sin­gle pa­tient aren't say­ing much about po­ten­tial ef­fi­ca­cy, the com­pa­ny be­lieves they do of­fer key proof of con­cept for an un­ortho­dox idea pro­posed by Co­lum­bia on­col­o­gist (and cel­e­brat­ed au­thor) Sid­dhartha Mukher­jee.
Vor re­port­ed ini­tial da­ta on trem-cel back in De­cem­ber, sug­gest­ing the en­gi­neered hematopoi­et­ic stem cell trans­plant en­graft­ed nor­mal­ly in a pa­tient with acute myeloid leukemia. The biotech made trem-cel out of donor stem cells but edit­ed out CD33, an anti­gen that's present on both leukemia cells and healthy cells. Be­cause of that, ther­a­pies that tar­get CD33 — Pfiz­er's an­ti­body-drug con­ju­gate My­lotarg be­ing one of them — are known for caus­ing low neu­trophil and platelet counts.
"What you're ex­pect­ing is a pre­cip­i­tous drop in platelets, some­thing in the range of even two or­ders of mag­ni­tude," CEO Robert Ang told End­points News in an in­ter­view, which is part of why My­lotarg is on­ly giv­en every month so that pa­tients can re­cov­er.
But when Vor gave that pa­tient a low, "es­sen­tial­ly sub­ther­a­peu­tic" dose of My­lotarg, it didn't see the side ef­fects ex­pect­ed even at this dose lev­el, ex­cept for nau­sea and vom­it­ing. And in a new da­ta up­date, the com­pa­ny said the same is hold­ing true through two more cy­cles of My­lotarg, be­fore the pa­tient was moved to oth­er treat­ments by her doc­tor and sub­se­quent­ly re­lapsed.
"We can ask a lot of ques­tions about, well, what would have hap­pened if she con­tin­ued on My­lotarg, would her dis­ease have been un­der con­trol? Maybe," Ang said. "What would have hap­pened if she re­ceived the high My­lotarg dose? We don't know be­cause it didn't hap­pen."
But the most im­por­tant take­away for the CEO is that five months in, in­ves­ti­ga­tors are still see­ing en­graft­ment of trem-cel and it ap­pears safe for the pa­tient — some­thing that Ang not­ed shouldn't be tak­en for grant­ed. Graphite Bio, for in­stance, re­cent­ly re­port­ed a case of pro­longed low blood cell counts for a sick­le cell dis­ease pa­tient who re­ceived its gene-edit­ed stem cell trans­plant.
"Four to six months is re­al­ly crit­i­cal," he said.
Vor has dosed a sec­ond pa­tient with trem-cel, who is see­ing both neu­trophil and platelet re­cov­ery with no un­ex­pect­ed side ef­fects. In to­tal, the com­pa­ny plans to give three pa­tients the low dose of 0.5 mg/m2, to prove that trem-cel does pro­tect pa­tients from the worst side ef­fects of My­lotarg, be­fore es­ca­lat­ing the dose.
"These are very high-risk pa­tients, and our job is to find a dose of My­lotarg in this post-trans­plant set­ting that al­lows you to keep the dis­ease un­der con­trol," he said.
But My­lotarg, which was ap­proved 23 years ago for CD33-pos­i­tive AML, is just set­ting the stage. Vor plans to file an IND for a CAR-T ther­a­py tar­get­ing CD33 in the com­ing months, which it hopes will be even more ef­fec­tive when com­bined with trem-cel.