Q32 Bio grabs $60M to kick off hu­man stud­ies for next-gen com­ple­ment drugs — with some Covid-19 tweaks along the way
For a com­pa­ny that launched in the ear­ly months of the pan­dem­ic, Q32 Bio had its fair share of run-ins with the new nor­mals un­der Covid-19.
Mike Brox­son
The orig­i­nal plan, for in­stance, was to con­duct first-in-hu­man stud­ies of the IL-7 re­cep­tor an­ti­body it li­censed from Bris­tol My­ers Squibb in the Nether­lands. But they re­al­ized short­ly af­ter that while the coun­try was be­gin­ning to open up clin­i­cal tri­als, there were ad­di­tion­al re­stric­tions on drugs that tam­pered with im­muno­log­i­cal mech­a­nisms.
"We didn't have any sense for the tim­ing of be­ing able to get in­to the clin­ic," CEO Mike Brox­son told End­points News. "The team de­cid­ed in June with board sup­port to piv­ot and do our Phase I work in Aus­tralia."
So the group led by CSO She­lia Vi­o­lette re­vised its fil­ing, fig­ured out man­u­fac­tur­ing and quick­ly got a green light to move their study to the South­ern Hemi­sphere. And on Tues­day, the first health vol­un­teer was dosed with ADX-914 — set­ting them up nice­ly to take the wraps off $60 mil­lion in fresh Se­ries B cash.
Next year will be piv­otal for the biotech, said Brox­son, a Take­da vet for whom quar­ters come as a nat­ur­al way of mea­sur­ing time. Not on­ly are in­ter­im read­outs for -914 slat­ed for Q4, but the first fu­sion pro­tein gen­er­at­ed on Q32's plat­form is ex­pect­ed to en­ter Phase I around the same time.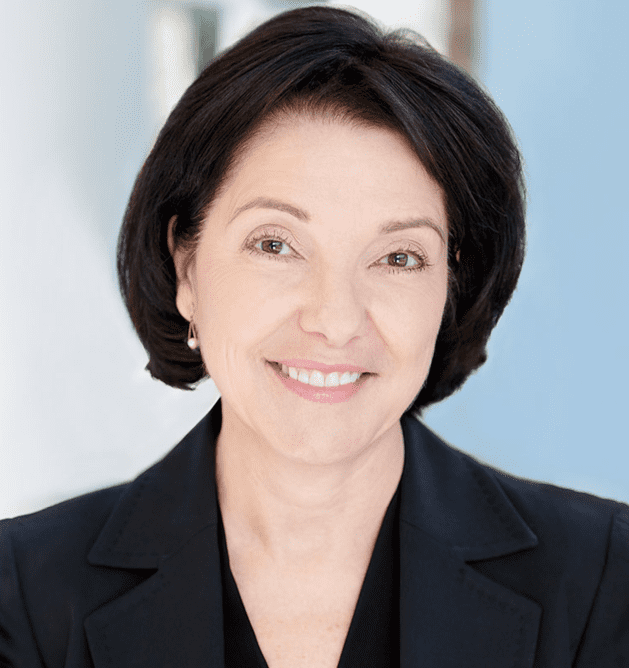 She­lia Vi­o­lette
By grab­bing tis­sue-spe­cif­ic tar­gets on one end and fer­ry­ing a com­ple­ment reg­u­la­tor on the oth­er, the tech­nol­o­gy promis­es to gen­er­ate next-gen com­ple­ment drugs that can be de­liv­ered to or­gans where com­ple­ment frag­ments have been de­posit­ed — and get out of cir­cu­la­tion once that's done.
"Our goal is to pre­serve sys­temic com­ple­ment sur­veil­lance, not in­hibit­ing in a longterm way," Brox­son said.
While the mech­a­nism is dis­tinct from IL-7R, Brox­son added that the com­ple­ment pro­gram, ADX-097, ac­tu­al­ly shares cer­tain ap­pli­ca­tions with the lead drug such as lu­pus and arthri­tis.
With -914, though, Q32 is ini­tial­ly aim­ing to start with Sjö­gren's dis­ease, pro­vid­ed the da­ta pan out. France's Servi­er is part­ner­ing with OSE on a clin­i­cal drug that sim­i­lar­ly tar­gets IL-7R, so they will al­so be watch­ing the field close­ly.
As for the com­ple­ment drug pipeline — there is a slew of pre­clin­i­cal pro­grams lined up af­ter -097 — the fo­cus will be on the kid­ney and the skin.
The new fi­nanc­ing should last them two and a half years while they sort it all out, Brox­son said, and grow out the team to 30 staffers. Most of Q32 Bio's team is still work­ing re­mote­ly while lab-based staffers set­tle in­to ro­ta­tion sched­ules.
Com­pared to op­er­a­tions, though, the fundrais­ing process struck him as fun­da­men­tal­ly dif­fer­ent.
The two years he spent as the chief of Goldfinch Bio was filled with trips to New York, San Fran­cis­co and Boston, he re­called. With­out trav­el and the need to get dressed up, his talks with in­vestors this time around were less for­mal and more ef­fi­cient.
"I think it will be a hy­brid — some as­pects of it will be re­mote, per­haps first calls, sec­ond calls," Brox­son said when asked for pre­dic­tions about the fu­ture.
Or­bimed Ad­vi­sors and Acorn Bioven­tures led the Se­ries B. At­las Ven­ture, an ear­ly backer of Q32 Bio, re­turned along­side Os­age Uni­ver­si­ty Part­ners, At­las Ven­ture, Abing­worth, Sanofi Ven­tures, Uni­ver­si­ty of Col­orado and Chil­dren's Hos­pi­tal Col­orado Cen­ter for In­no­va­tion.