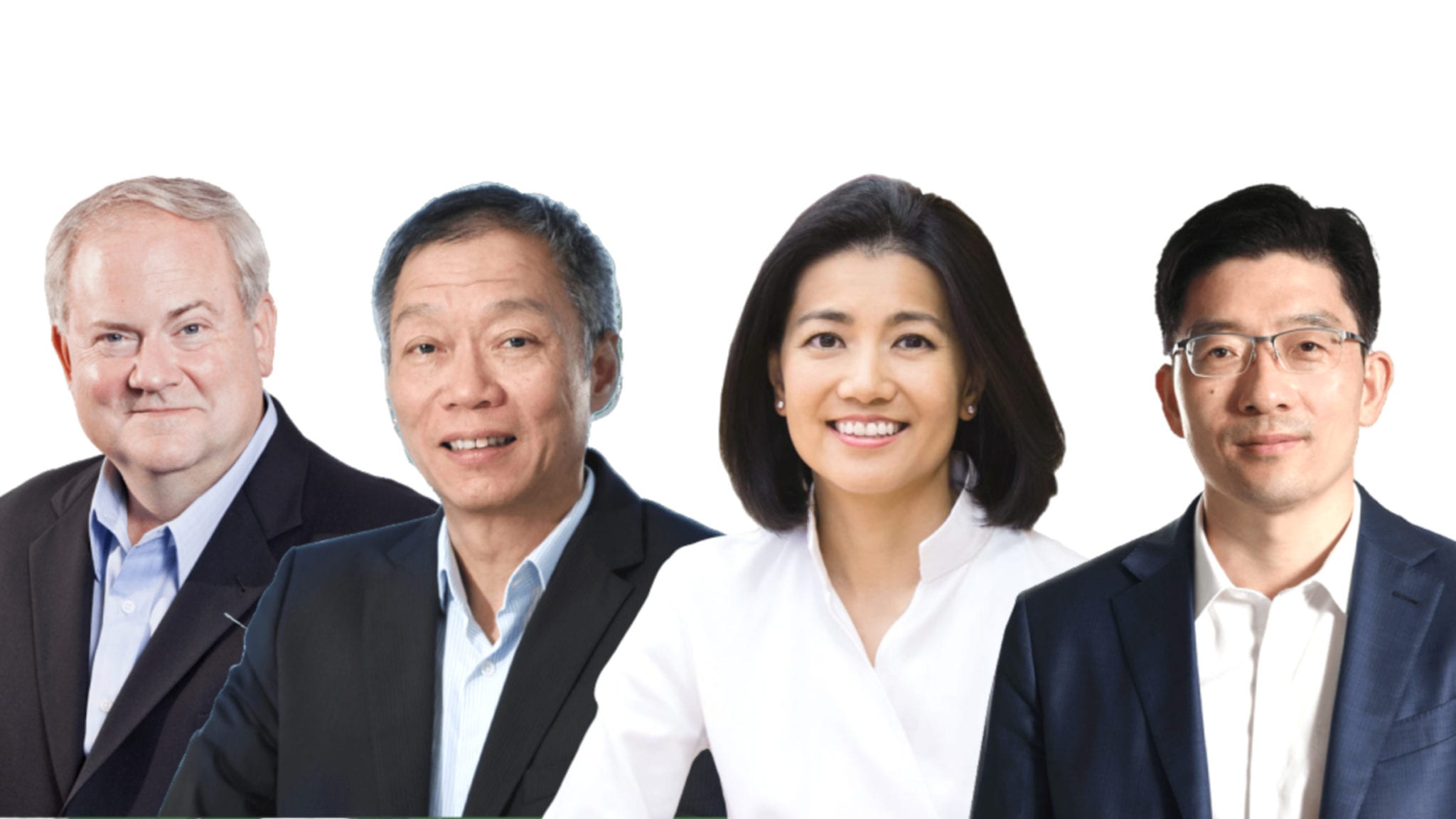 Gary Rieschel, Duane Kuang, Nisa Leung, William Hu (Qiming)
Qim­ing's Chi­na-fo­cused $1.1B new fund brings glob­al haul to $5B with­in 1 week — but the dis­tri­b­u­tion won't be even
In case you're still won­der­ing, the glob­al ven­ture train for bio­phar­ma is def­i­nite­ly chug­ging along.
Qim­ing Ven­ture Part­ners has just closed $1.1 bil­lion for its sev­enth fund, bring­ing the grand to­tal of new biotech funds close to $5 bil­lion just over the past week. To be sure, the Chi­na-based VC al­so in­vests in medtech, di­ag­nos­tics, health­care ser­vices, in­for­ma­tion tech­nol­o­gy, ar­ti­fi­cial in­tel­li­gence, en­ter­prise ser­vices, con­sumer in­ter­net and e-com­merce — but over the past 14 years it's es­tab­lished it­self as a pre­mier ear­ly-stage biotech backer with an eye for play­ers that even­tu­al­ly make it big.
The size of the new fund eclipsed both of the pre­vi­ous funds: Fund VI brought in $935 mil­lion while Fund V had $638 mil­lion.
The firm — which has of­fices in Shang­hai, Bei­jing, Shen­zhen and Hong Kong — ac­knowl­edged that there were chal­lenges caused by the Covid-19 pan­dem­ic, as well as geopo­lit­i­cal un­cer­tain­ties. That said, high qual­i­ty teams are still draw­ing com­mit­ments to ad­vance treat­ments in the long run, echo­ing com­ments by ARCH, Flag­ship, ven­Bio and Deer­field.
So is there go­ing to be plen­ty of cash to go around through and af­ter the cri­sis? Like his VC coun­ter­parts, man­ag­ing part­ner Gary Ri­eschel pre­dicts "ex­treme se­lec­tiv­i­ty with­in VC port­fo­lios" since many tranched funds tied to tri­al mile­stones could now be at risk.
But Qim­ing is al­so in a unique place — lit­er­al­ly.
"Chi­na has less ex­po­sure here be­cause it ap­pears as though tri­al ini­ti­a­tion and re­cruit­ment has re­sumed in Chi­na, where­as in the U.S. it may be sev­er­al more months," he wrote in an email to End­points News.
Case in point: Yes­ter­day Zai Lab, for whom Qim­ing co-led a Se­ries A back in 2014, struck a $190 mil­lion deal to de­vel­op and com­mer­cial­ize Re­gen­eron's CD20XCD3 bis­pe­cif­ic. Part of the ap­peal, ac­cord­ing to the US drug­mak­er, is that the col­lab­o­ra­tion would bol­ster en­roll­ment of re­gion­al pa­tients in­to glob­al tri­als in B-cell non-Hodgkin lym­phoma.
Mean­while CanSi­no, an­oth­er Qim­ing port­fo­lio com­pa­ny, is by far the fron­trun­ner in Chi­na's ef­forts to de­vel­op a vac­cine against Covid-19. The biotech, fa­mous for de­vel­op­ing the coun­try's first and on­ly Ebo­la vac­cine, got the green light to be­gin hu­man test­ing for its ade­n­ovirus-based can­di­date in late March. That was days af­ter Mod­er­na's ul­tra-fast mR­NA pro­gram en­tered the clin­ic state­side.
Nisa Le­ung, who heads the health­care team with William Hu, not­ed that over 60 of Qim­ing's port­fo­lio com­pa­nies are help­ing in dif­fer­ent as­pects to com­bat the coro­n­avirus in Chi­na and glob­al­ly.
Now lead­ing Qim­ing's US op­er­a­tions in Seat­tle, Ri­eschel is most­ly en­trust­ing the Chi­na side of things to Le­ung, Hu and his co-founder Du­ane Kuang. But he's keep­ing a close eye on the IPO mar­ket there.
"We had Venus Medtech go out in HK and Sany­ou on the STAR board in the last few months. As well as Rock­robo on the Tech­nol­o­gy side," he wrote. "It ap­pears as though the Chi­nese cap­i­tal mar­kets are func­tion­ing, if not at the same scale yet as be­fore."
There are over 30 Qim­ing-backed com­pa­nies in the IPO pipeline, ac­cord­ing to a re­lease.