Quin­tiles­IMS an­a­lysts fore­cast a wave of new drug ap­provals by '22, dom­i­nat­ed by can­cer and or­phan ther­a­pies
To hear an­a­lysts at the Quin­tiles­IMS In­sti­tute tell it, 2016's sud­den plunge in new drug ap­provals was an aber­ra­tion that won't be re­peat­ed any­time over the next five years. In their new, an­nu­al drug spend­ing re­port, the an­a­lysts at this group de­ter­mined that the in­dus­try pipeline is brim­ming full and like­ly to spew out 40 to 45 new drug ap­provals every year from this year through 2022, re­turn­ing to a lev­el set in 2014 and 2015.
New Ac­tive Sub­stances (NAS) Launched in the U.S. 2007-2021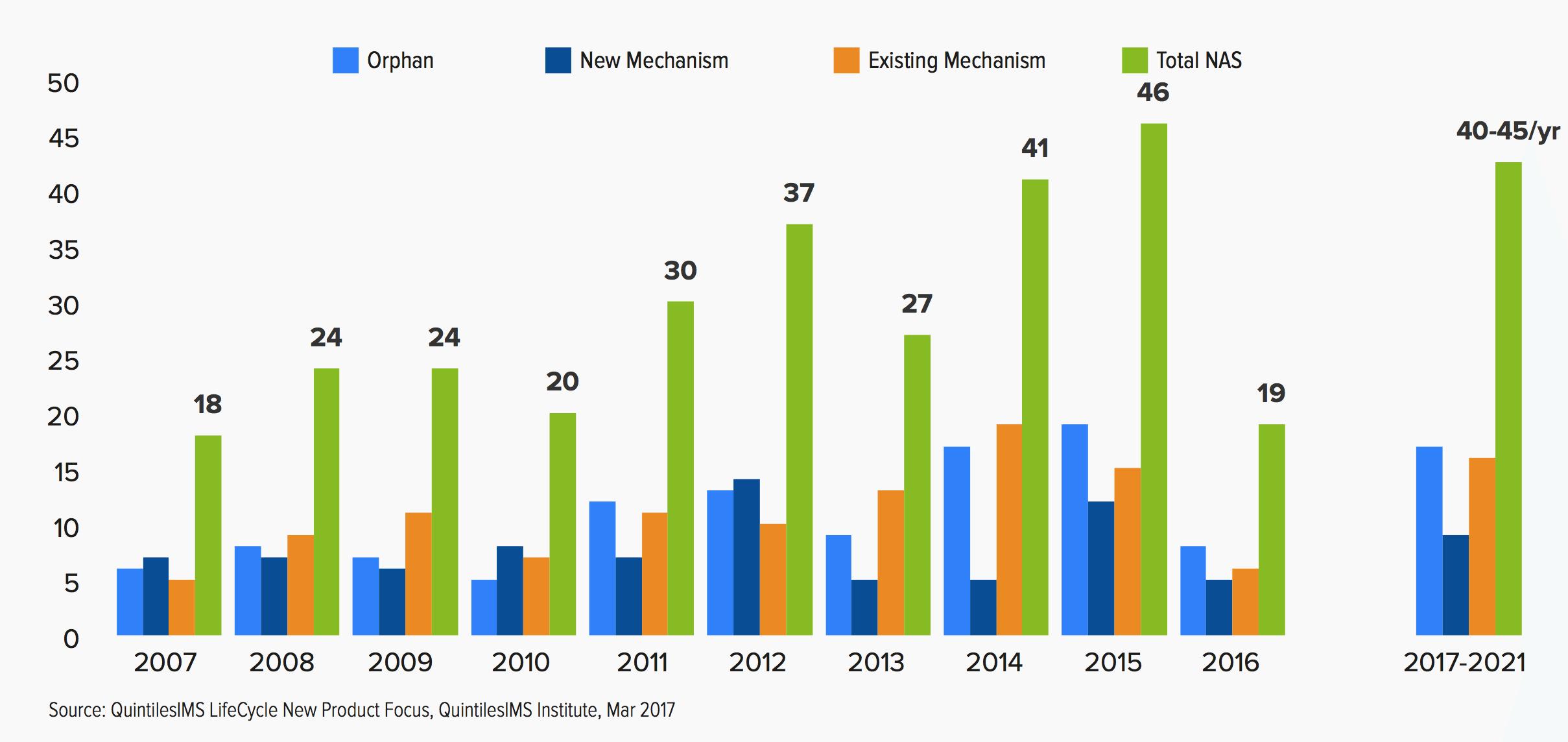 ---
And there are some oth­er clear trend lines they would like to point out as well.
That same five years will see or­phan drugs grow in im­por­tance even more than we've seen in re­cent years. A to­tal of 66 or­phan drugs were launched in the last five years — a num­ber that will be over­shad­owed by the 80 to 90 new or­phan drugs to come over the next five years.
Two-thirds of all or­phan drugs were for on­col­o­gy in­di­ca­tions, while the re­main­ing in­di­ca­tions tar­get­ed rare dis­eases, such as he­mo­phil­ia B and cys­tic fi­bro­sis, re­ports the in­sti­tute.
Late Phase R&D Pipeline by Top Ther­a­py Ar­eas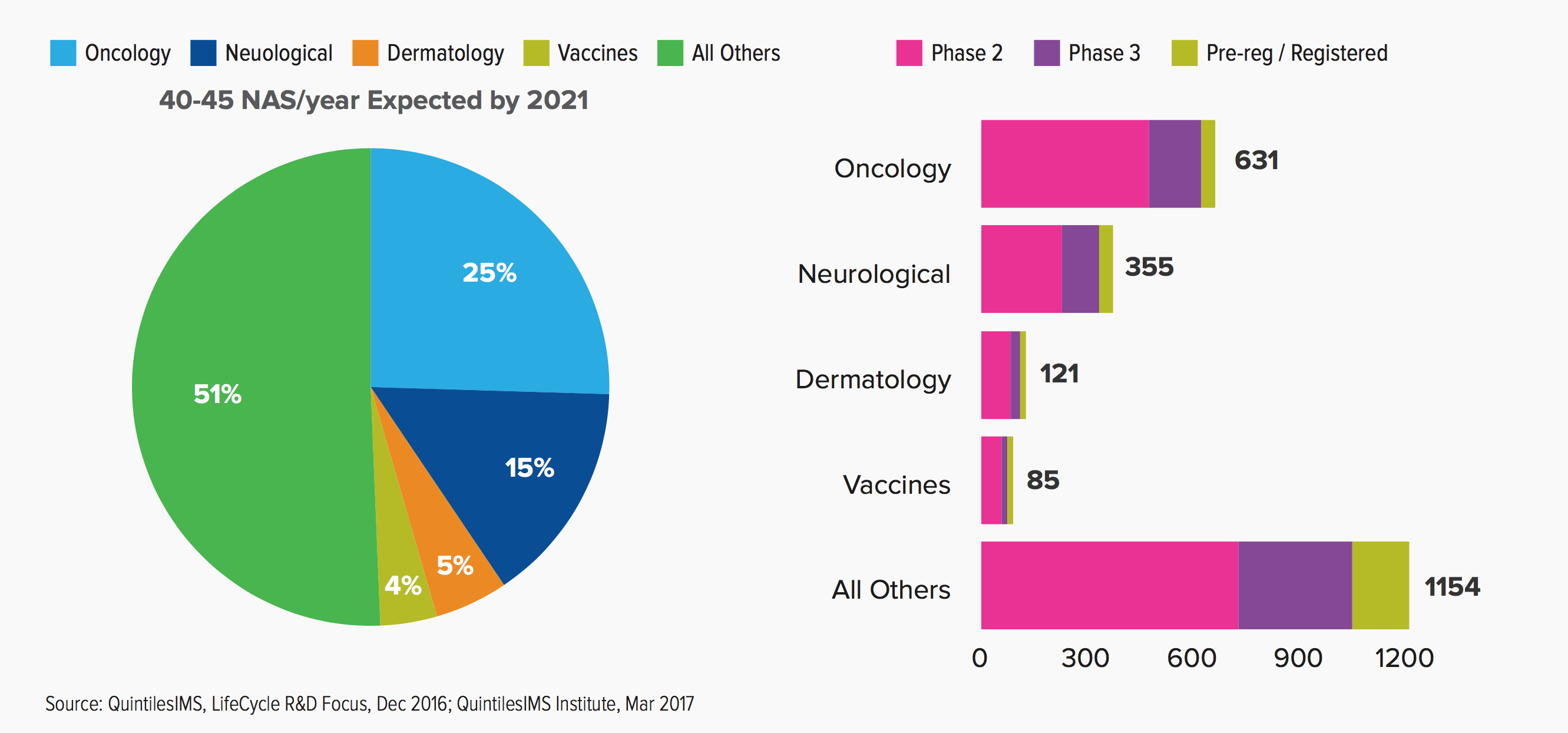 In ad­di­tion, ful­ly a quar­ter of all the drugs in the late-stage pipeline are now con­cen­trat­ed in on­col­o­gy. What's more:
The pace of de­vel­op­ment in can­cer treat­ments is ac­cel­er­at­ing, not just be­cause of the num­ber of new med­i­cines in re­search, but the com­bi­na­tion reg­i­mens that may have greater ef­fects than the in­di­vid­ual drugs, and be­cause of the con­tin­u­ous de­vel­op­ment of bio­mark­ers and the po­ten­tial to more ap­pro­pri­ate­ly tar­get the right drug to the right pa­tient with min­i­mal waste and risk of non-re­sponse.
The rate of on­col­o­gy drug de­vel­op­ment has now hit such a rapid pace that new drugs are su­per­sed­ing old ones in a mat­ter of a few years — a trend like­ly to con­tin­ue to ac­cel­er­ate.
Neu­ro­log­i­cal drugs are now dom­i­nat­ed by pain, Alzheimer's and epilep­sy, which may well raise sig­nif­i­cant pric­ing is­sues for so­ci­ety.