RA backs Mede­or's $57M round as re­searchers fast for­ward to PhI­II
The Bay Area's fast-grow­ing biotech Mede­or Ther­a­peu­tics has raised $57 mil­lion in a B round to ad­vance its late-stage tech, which might pre­vent the body's re­jec­tion of or­gan trans­plants.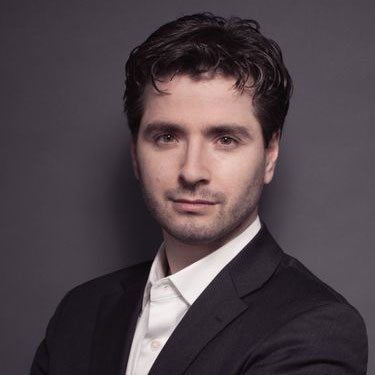 Pe­ter Kolchin­sky
The round was led by RA Cap­i­tal Man­age­ment, a well-known crossover in­vestor, sig­nal­ing Mede­or Ther­a­peu­tics may be prep­ping for an IPO in the near fu­ture.
The Cal­i­for­nia biotech, found­ed in 2012, is de­vel­op­ing per­son­al­ized cell-based im­munother­a­py that's de­signed to switch off the body's im­mune re­sponse to do­nat­ed and trans­plant­ed or­gans.
Al­most 29,000 or­gan trans­plants have been per­formed in the US this year, with most of those pro­ce­dures in­volv­ing the kid­neys. Af­ter these trans­plants are done, pa­tients of­ten take drugs like cy­closporine and tacrolimus to sup­press the body's im­mune sys­tem and help pre­vent re­jec­tion of the new or­gan. But these drugs must be tak­en for life, and can cause some pret­ty se­ri­ous side ef­fects.
Mede­or's ap­proach to im­prov­ing or­gan trans­plant suc­cess is quite dif­fer­ent. The com­pa­ny's lead pro­gram, called MDR-101, in­volves in­ject­ing blood stem cells and T cells from the or­gan's donor in­to the re­ceiv­ing pa­tient. In ef­fect, this would "trick" the im­mune sys­tem of the pa­tient to ac­cept the do­nat­ed or­gan as if it was their own.
The com­pa­ny al­ready has this pro­gram in Phase III clin­i­cal tri­als in HLA-matched kid­ney trans­plant pa­tients. The tri­al is be­ing con­duct­ed un­der a Spe­cial Pro­to­col Agree­ment with the FDA, which should speed the process along to­wards ap­proval. Mede­or is al­so do­ing Phase IIb tri­als in HLA-mis­matched kid­ney trans­plants, and plans to start two ad­di­tion­al pro­grams with the new funds.
Oth­er new in­vestors in the round in­clud­ed Sofinno­va Ven­tures and 6 Di­men­sions Cap­i­tal. Ex­ist­ing in­vestors Vi­vo Cap­i­tal and WuXi Health­care Ven­tures al­so joined.
As part of the fi­nanc­ing, Mede­or is get­ting two new board mem­bers: Pe­ter Kolchin­sky, port­fo­lio man­ag­er and man­ag­ing di­rec­tor at RA Cap­i­tal; and Anand Mehra, gen­er­al part­ner at Sofinno­va.
"Or­gan trans­plan­ta­tion is one of the most re­mark­able life-giv­ing feats of mod­ern med­i­cine, though pa­tients must deal with in­tense and some­times in­tol­er­a­ble chron­ic im­mune sup­pres­sion," Kolchin­sky said in a state­ment. "Based on bril­liant in­sights in­to hu­man im­munol­o­gy, we be­lieve Mede­or may have el­e­gant­ly trans­formed this pro­ce­dure to mean­ing­ful­ly re­duce the need for long-term im­muno­sup­pres­sion, al­low­ing pa­tients not on­ly to sur­vive thanks to the gen­eros­i­ty of a donor but al­so to en­joy a high­er qual­i­ty of life."