RAPT Ther­a­peu­tics re­turns to Wall Street to re­vive IPO bid
On May 24, FLX Bio, a small can­cer and in­flam­ma­tion biotech with back­ing from GV, changed its name to RAPT Ther­a­peu­tics and filed con­fi­den­tial­ly for an IPO. On Ju­ly 5th, they filed to raise up to $86 mil­lion. On Ju­ly 22, they an­nounced the IPO with a $75 mil­lion goal. And on Au­gust 1, they abrupt­ly and with­out ex­pla­na­tion called it all off.
Now, with­out ex­pla­na­tion, they're re­viv­ing the bid, fil­ing again for a $75 mil­lion IPO, this time with a new bookrun­ner and a new drug can­di­date in the clin­ic. The terms will be the same: 5 mil­lion shares at $14-$16 per share. It would give them a di­lut­ed mar­ket val­ue of $351 mil­lion.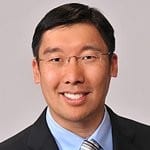 RAPT CEO Bri­an Wong
The IPO ap­pears to be the com­pa­ny's first ma­jor fund­ing stream since a $60 mil­lion Se­ries C in 2017 and will sup­ply rev­enue to pro­pel their top can­cer and in­flam­ma­tion drugs, re­spec­tive­ly, fur­ther in­to the clin­ic.
RAPT was formed af­ter Bris­tol-My­ers ac­quired the im­muno-on­col­o­gy biotech Flexus in a 2015 deal worth up to $1.25 bil­lion in 2015. Flexus then as­signed some of its un­ac­quired as­sets to a new com­pa­ny, FLX Bio, most no­tably FLX925, a CDK4/6 and FLT3 in­hibitor then en­ter­ing Phase 1.
But it wasn't long be­fore the founders — Ter­ry Rosen and Juan Jaen — left and FLX925 hit a wall. The new own­ers, though, were able to con­vince GV and oth­er funds to put $60 mil­lion be­hind a piv­ot to CCR4 in­hibitors. This was in De­cem­ber 2017, short­ly af­ter Ky­owa Hakko un­veiled pos­i­tive Phase III da­ta for the an­ti-CCR4 ther­a­py moga­mulizum­ab.
RAPT has since fo­cused on two such in­hibitors: FLX475, which they hope will be a monother­a­py for mul­ti­ple can­cers, and RPT193, an an­ti-in­flam­ma­to­ry. This morn­ing, the biotech an­nounced they had be­gun a Phase I tri­al on RPT193 atopic der­mati­tis, al­though like oth­er com­pa­nies they hope to use the skin dis­ease as a launch­ing pad to broad­er an­ti-in­flam­ma­to­ry ap­pli­ca­tions.
The new S-1 ap­pears to be large­ly the same, with up­dat­ed lan­guage to re­flect the ex­pect­ed progress the com­pa­ny has made in the three months since their last fil­ing. (The amend­ment no longer says, for in­stance, that they plan on be­gin­ning a Phase I tri­al on RPT193 in Au­gust 2019.).
RAPT lacks clin­i­cal da­ta be­yond some pos­i­tive Phase I tol­er­a­bil­i­ty find­ings on FLX475. It will use the pro­ceeds to push RPT193 through its Phase I tri­al and FLX475 through a proof-of-con­cept Phase I/II tri­al on what they call "charged" tu­mors — those with high lev­els of CCR4 lig­ands, Treg and CD8+ef­fec­tor cells, in­clud­ing non-small cell lung can­cer, triple-neg­a­tive breast can­cer, and gas­tric can­cer. The tri­al will ex­am­ine the drug as a monother­a­py and in com­bi­na­tion with Keytru­da.
Their pitch to in­vestors when they piv­ot­ed to CCR4 – and which they re­it­er­at­ed in their S-1 — was that by us­ing small mol­e­cules and not an­ti­bod­ies (like moga­mulizum­ab), they could be more se­lec­tive and min­i­mize the im­pact on T-cells through­out the body.
RAPT is al­so de­vel­op­ing an in­hibitor for GCN2i, a path­way they say is gen­er­al­ly not ac­tive in healthy tis­sue and thus a good can­di­date for a tar­get­ed ther­a­py. They aim to file an IND in 2020.