Re­gen­eron has a win­ner in Dupix­ent and big sales hopes. So why are so few pa­tients tak­ing it?
One of the true biotech suc­cess sto­ries, New York's Re­gen­eron has set its am­bi­tions sky high with two block­busters in their back pock­et and some po­ten­tial win­ners in the pipeline. But one of those best­sellers, im­munol­o­gy med Dupix­ent, hasn't tak­en off quite as ex­pect­ed.
De­spite more than three and a half years on the mar­ket and its par­ent com­pa­nies' pitch as a bet­ter bi­o­log­ic for eczema, IL-4 med Dupix­ent is still sit­ting at a mea­ger 6% mar­ket share of its 2.2 mil­lion el­i­gi­ble pa­tients in the US, Re­gen­eron ex­ecs said on a fourth-quar­ter earn­ings call with an­a­lysts Fri­day.
The rea­son? Mar­ket ed­u­ca­tion, Re­gen­eron reck­ons — and there's still a lot of work to be done.
In eczema, al­so known as atopic der­mati­tis, Re­gen­eron and part­ner Sanofi have staked most of Dupix­ent's growth po­ten­tial as the first-to-mar­ket drug, but physi­cians and pa­tients have tak­en a long time to catch on be­cause there had been "so lit­tle for so long" in terms of treat­ment op­tions, the New York drug­mak­er said. Those lack of pri­or op­tions, in Re­gen­eron's telling, could mean pa­tients and their spe­cial­ists aren't ac­tive­ly seek­ing ther­a­pies.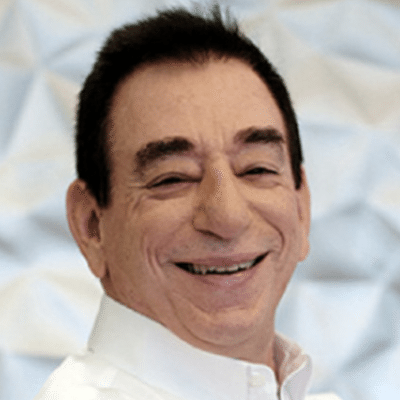 Len Schleifer
Ac­cord­ing to CEO Len Schleifer, Dupix­ent's in­jectable for­mu­la­tion could al­so be part­ly to blame since pa­tients view ther­a­pies like Dupix­ent as "more se­ri­ous" than oral meds.
"There's a lot of ed­u­ca­tion that needs to be done," he said. "There's a long lega­cy that meds you can take by mouth are not as se­ri­ous drugs as drugs you take by in­jec­tion. Most so­phis­ti­cat­ed peo­ple are be­gin­ning to re­al­ize it's the bi­o­log­i­cals that are more tar­get­ed, more nat­ur­al and less prone for off-tar­get and on-tar­get tox­i­c­i­ties."
Even still, with just 6% ac­cess, Dupix­ent is a block­buster med­i­cine — a fact that un­der­scores its po­ten­tial to dri­ve Re­gen­eron's top line. The drug pulled more than $4 bil­lion in sales in 2020 on a sparkling 75% growth clip, and Re­gen­eron's ex­pect­ing big read­outs in eosinophilic esophagi­tis and pruri­go nodu­laris this year.
Dri­ven by Dupix­ent's growth and the con­tin­ued suc­cess of an­ti-VEGF ther­a­py Eylea, Re­gen­eron post­ed $8.5 bil­lion in sales in the year 2020 — a 29% growth rate that should go a long way to bol­ster­ing the drug­mak­er's lead­ers' high hopes for the fu­ture.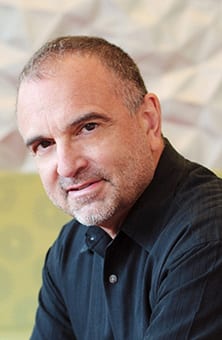 George Yan­copou­los
In ear­ly Jan­u­ary, Re­gen­eron's board agreed to re­work Schleifer and CSO George Yan­copou­los' bonus com­pen­sa­tion, putting $1.4 bil­lion on the ta­ble in fu­ture pay­outs if the drug­mak­er keeps the good times rolling.
Re­gen­eron linked both ex­ecs' fu­ture com­pen­sa­tion to the cu­mu­la­tive share-price growth over five years with a three-year hold­ing pe­ri­od af­ter the per­for­mance-re­strict­ed stock units (PSU) ful­ly vest. The board set tiered mile­stones for both ex­ec­u­tives' pos­si­ble awards with a tar­get goal of 65.6% growth on Re­gen­eron's most re­cent clos­ing share price pri­or to the vote of $478.30. Hit­ting that num­ber on the nose would earn both Schleifer and Yan­copou­los a cool $196.5 mil­lion each.
On the ab­solute high end — 140% share growth over five years at a 19.2% an­nu­al rate — both Schleifer and Yan­copou­los would be due a whop­ping $713.3 mil­lion.