Re­gen­eron leaps in­to the block­buster race to de­vel­op off-the-shelf im­mune cell can­cer ther­a­pies
A year ago, Sanofi agreed to pay Re­gen­eron $1.8 bil­lion-plus to part­ner on its an­ti-PD1 check­point pro­gram. To­day, biotech heavy­weight Re­gen­eron is jump­ing in­to CAR-Ts and TCR tech, de­ter­mined to leap di­rect­ly in­to a block­buster brawl with a plan to emerge as a leader in the fast-grow­ing im­muno-on­col­o­gy field. And it's made the lat­est in a hand­ful of rare biotech deals to part­ner on the tech­nol­o­gy it needs.
Re­gen­eron se­lect­ed the start­up Adicet Bio for its col­lab­o­ra­tion. A new face in im­muno-on­col­o­gy, the biotech popped up on­ly last Jan­u­ary with a hefty $51 mil­lion A round to get start­ed. But it's helmed by Aya Jakobovits, the found­ing pres­i­dent and CEO of Kite Phar­ma, a leader in de­vel­op­ing per­son­al­ized CAR-Ts.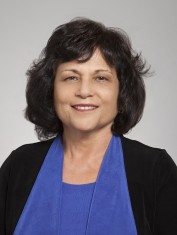 Aya Jakobovits, Adicet Bio
If it was any oth­er biotech oth­er than Re­gen­eron, the news might spur a lit­tle mock­ing from some of the side­line ob­servers who have been watch­ing the fron­trun­ners present a slate of top per­son­al­ized CAR-Ts down the fi­nal stretch to a like­ly near-term set of ap­provals. It may ap­pear late to the par­ty, but Re­gen­eron is a top in­dus­try R&D play­er; a ma­jor biotech out­fit that is well fi­nanced, re­lent­less­ly fo­cused with a track record that now in­cludes a list of ma­jor drugs that are ei­ther on the mar­ket or close to it. And it's look­ing to catch the next wave form­ing off­shore of I/O.
Jakobovits gets a mod­est $25 mil­lion up­front to get start­ed on en­gi­neer­ing a pipeline of im­mune cells with chimeric anti­gen re­cep­tors and T cell re­cep­tors, a one-two ap­proach aimed at ze­ro­ing in on both sur­face anti­gens found specif­i­cal­ly on tar­get­ed can­cer cells as well as in­tra­cel­lu­lar tar­gets. There's a sup­port pack­age for re­search as well, with ad­di­tion­al funds to back up the col­lab­o­ra­tion, but no one is dis­clos­ing any of that this morn­ing.
Both com­pa­nies em­pha­size that they're con­cen­trat­ing on off-the-shelf drugs that will be pri­mar­i­ly fo­cused on sol­id tu­mors, the new new thing in im­muno-on­col­o­gy where first-gen hema­to­log­i­cal im­munother­a­pies have en­coun­tered hard bar­ri­ers.
"There's a lot of room left to wind up as a leader," says Michael Aber­man, the strat­e­gy ex­ec at Re­gen­eron. His com­pa­ny wasn't the first to tack­le check­points, nor the first in cell ther­a­pies. But "it's very ear­ly in the first wave to know how that's go­ing to play out. There's a lot of chal­lenges left ahead and a lot of op­por­tu­ni­ties. And we're talk­ing a nov­el ap­proach."
The pact with Re­gen­eron cov­ers a "broad pipeline," Jakobovits tells End­points, em­pha­siz­ing that the key to cre­at­ing a safe, ef­fec­tive im­mune cell ther­a­py is be­ing "spe­cif­ic to the tu­mor tar­get." But Jakobovits, who set up the com­pa­ny as a part­ner at Or­bimed, is very care­ful to stay in­side some nar­row bound­aries on ex­plain­ing ex­act­ly what dis­tin­guish­es their work.
I/O in­vest­ment spe­cial­ist Brad Lon­car says the deal high­lights some key points. Re­gen­eron, he says:
1) Sees the promise in cell ther­a­py, which not all com­pa­nies do. For ex­am­ple, Gilead's CEO said the idea makes him very un­com­fort­able. Many bears be­lieve it will nev­er be com­mer­cial­ly vi­able. So for a com­pa­ny with the sci­en­tif­ic cred­i­bil­i­ty of Re­gen­eron to take a small dive in says some­thing.

2) Un­der­stands that it's too late to be a play­er in the au­tol­o­gous (per­son­al­ized) ap­proach or doesn't be­lieve it can be eco­nom­i­cal­ly vi­able. All of the com­mer­cial op­por­tu­ni­ty has al­ready been tak­en up by ex­ist­ing play­ers.

3) Be­lieves the off the shelf ap­proach is sci­en­tif­i­cal­ly vi­able, which not every­one does.

I'd say the main point is that it's a good sign for the whole field of cell ther­a­py when a com­pa­ny as cred­i­ble as Re­gen­eron feels like they need to be a play­er in this area. Most peo­ple don't ap­pre­ci­ate the fact that cell ther­a­py is ba­si­cal­ly ver­sion 1.0 right now and there are many im­prove­ments that will be made over the com­ing years. It has the chance to be very spe­cial and I'm sure Re­gen­eron sees that.
A tech­nol­o­gy arms race of a kind has tak­en shape as var­i­ous com­pa­nies sort out how off-the-shelf ther­a­pies can even­tu­al­ly re­place the first gen­er­a­tion lab-craft­ed per­son­al­ized ther­a­pies that ex­tract cells from pa­tients, reengi­neer them in­to can­cer treat­ments and the in­fuse them back in­to pa­tients. Just days ago Jakobovits's for­mer com­pa­ny Kite ex­e­cut­ed a deal with UCLA for al­lo­gene­ic tech from the lab of Gay M. Crooks.
Re­gen­eron's not-so-se­cret weapon in the new front on can­cer in­cludes its unique Ve­locIm­mune mouse mod­els, which are de­scribed as "the largest mam­malian ge­net­ic en­gi­neer­ing project ever ac­com­plished." It helped them de­vel­op REGN1979, a bis­pe­cif­ic an­ti­body ther­a­py that R&D chief George Yan­copou­los has high­light­ed ex­cit­ed­ly for its abil­i­ty to tar­get the B cell mark­er, CD20, and the CD3 com­po­nent of the T cell re­cep­tor, which trig­gers redi­rect­ed killing of B cells. Its an­ti-PD-1 an­ti­body is REGN2810. Any tar­get­ing mol­e­cules that come out of this new col­lab­o­ra­tion can be redi­rect­ed in­to any oth­er pro­grams Re­gen­eron has, in­clud­ing its pact with Sanofi.
Re­gen­eron doesn't do many of these pacts, says Aber­man. There was the In­tel­lia deal back in April that brings CRISPR-Cas9 gene edit­ing tech, Avalanche's gene ther­a­py pact, and now Adicet. But they ex­pect a lot out of the few deals they do with the se­lect biotechs they want to work with.
For Jakobovits, the deal al­so al­lows her to push the quick ex­pan­sion of he new biotech. The staff of 14 is slat­ed to dou­ble, with ad­di­tion­al in­put com­ing from her Is­raeli sub­sidiary.