Re­gen­eron, Sanofi make their case for an­oth­er PD-1 drug — and they're not set­tling for sixth place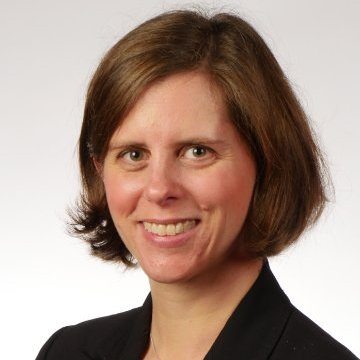 Jo Lager, Sanofi
CHICA­GO — The two top im­muno-on­col­o­gy in­ves­ti­ga­tors for Re­gen­eron $REGN and Sanofi, Is­rael 'Izzy' Lowy and Jo Lager, came to Chica­go to of­fer a very promis­ing snap­shot of the ear­ly da­ta they've reaped from a study of their PD-1 drug REGN2810 for cu­ta­neous squa­mous cell car­ci­no­ma — the sec­ond dead­liest form of skin can­cer be­hind melanoma.
Like No­var­tis or In­cyte or some of the oth­er com­pa­nies work­ing on PD-(L)1 ther­a­pies in the large sec­ond wave form­ing in the pipeline fol­low­ing the first 5 that have been ap­proved, these two ma­jor league play­ers see this as a key build­ing block for the com­bos they want to de­vel­op. But it would be a mis­take, they say, to sim­ply write this one off as the lat­est check­point of this stripe look­ing to line up for the mar­ket.
Is­rael Lowy, Re­gen­eron
"I don't think we're the sixth," Lowy told me in a con­ver­sa­tion over the week­end. "We're the third."
Re­gen­eron has some of the best an­ti­body spe­cial­ists in the busi­ness, which they've proved with a string of new drug ap­provals. Lowy says he's learned a lot about PD-(L)1 while they've been work­ing on REGN2810. And some of their in­sights have ma­jor im­pli­ca­tions for every­one work­ing in the field.
One of the biggest lessons is that PD-1 is a sig­nif­i­cant­ly bet­ter path­way to fol­low than PD-L1, says Lowy.
The team cre­at­ed a PD-L1 as a com­ple­men­tary pro­gram in case their work on PD-1, but they feel now that PD-1 ther­a­pies of­fer a much more ef­fec­tive way to un­leash an im­mune at­tack, some­thing that's been un­der­scored by the dom­i­nance of Keytru­da and Op­di­vo as well as Roche's re­cent stun­ning set­back with the PD-L1 drug Tecen­triq.
And that's why Re­gen­eron and Sanofi feel they can leapfrog ahead of some of the ear­ly en­tries.
Re­gen­eron and Sanofi al­so didn't set out to cre­ate a bet­ter PD-1 than Keytru­da or Op­di­vo.
"One of the things was a ma­jor re­quire­ment for it to be at least as good as any­one else's," says Lowy, "not as­sum­ing that we could make an an­ti­body that was bet­ter. That be­ing said, we're very hap­py with it. We screened many an­ti­bod­ies to pick the one that was our bet­ter can­di­date."
Not on­ly is the first cut of the da­ta very good, this check­point is al­ready in a po­ten­tial­ly piv­otal Phase II tri­al.
Here's what they found:
REGN2810 de­liv­ered an im­pres­sive over­all re­sponse rate of 46.2% — 12 of 26 pa­tients — which in­cludes 2 com­plete re­spons­es, 9 par­tial re­spons­es and 1 un­con­firmed par­tial re­sponse. The dis­ease con­trol rate hit 69.2%, cov­er­ing 18 of 26 pa­tients with 12 ORR and 6 with sta­ble dis­ease. The me­di­an pro­gres­sion-free sur­vival and over­all sur­vival rate were not reached at the da­ta cut­off date with a me­di­an fol­low-up of 6.9 months. Ten pa­tients re­main in re­sponse as of the da­ta cut­off date, with a range of 8 to 40 weeks du­ra­tion of re­sponse.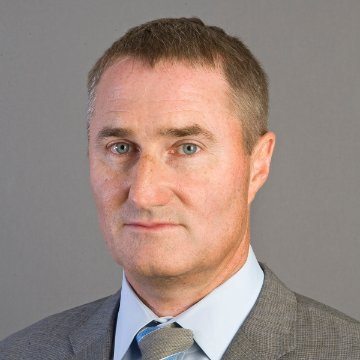 Ge­of­frey Porges, Leerink
Leerink's Ge­of­frey Porges called the re­sults "com­pelling," not­ing that the Re­gen­eron/Sanofi team could have a $300 mil­lion peak sales op­por­tu­ni­ty in the US alone. "(T)he com­pa­ny will al­most cer­tain­ly file an ap­pli­ca­tion with the two tri­als, and then take the risk of a pos­si­ble ad­vi­so­ry com­mit­tee re­view (new drug/new in­di­ca­tion for PD-1) about the clin­i­cal sig­nif­i­cance of the re­sult and the im­por­tance of the in­di­ca­tion."
"We rec­og­nized long ago that block­ade of the PD-1 path­way is an es­sen­tial com­po­nent of any im­muno-on­col­o­gy pro­gram," Lowy tells me. "Al­though a fab­u­lous ad­vance, it's re­al­ly just the first chap­ter, or a pref­ace."
"We want to have our own to fa­cil­i­tate the abil­i­ty to de­vel­op nov­el com­bi­na­tions with­out hav­ing to re­ly on any­one else's agent," he adds.
Re­gen­eron and Sanofi are well on their way. The rest of the in­dus­try might want to pay more at­ten­tion.