Re­gen­eron's CEO, CSO saw their com­pen­sa­tion slashed in '16 — but it's still a jaw-drop­ping sum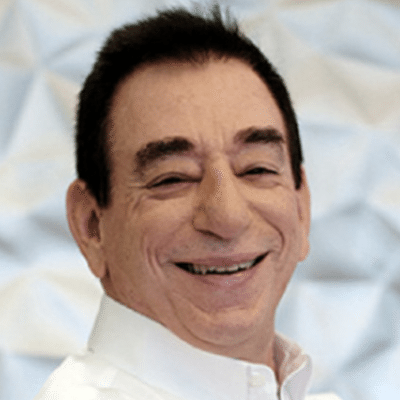 CEO Len Schleifer
Re­gen­eron has long set the pace for set­ting aside the rich­est an­nu­al pay pack­ages in the biotech in­dus­try for its out­spo­ken CEO Len Schleifer and R&D chief George Yan­copou­los. And in 2016 they brought home a moth­er lode of wealth — which still fell far short of what they made in the pre­vi­ous two years.
On Tues­day the biotech $REGN filed their proxy state­ment with the SEC, and the out­spo­ken Schleifer came out with a full com­pen­sa­tion award of $28.3 mil­lion built on an an­nu­al salary of $1.25 mil­lion. His CSO Yan­copou­los earned com­pen­sa­tion to­tal­ing a very close $27.8 mil­lion.
The pay pack­ets fol­lowed a year that was marked by a strug­gle to dom­i­nate a mar­ket for PC­SK9 drugs, with some big wins in court as the ac­tu­al rev­enue re­mained mea­ger. In the mean­time they were dealt a set­back on sar­ilum­ab, when reg­u­la­tors at the FDA found prob­lems with their man­u­fac­tur­ing part­ners at Sanofi. But Re­gen­eron and Sanofi al­so re­cent­ly scored an ap­proval for Dupix­ent, wide­ly tapped as a po­ten­tial megablock­buster in the mak­ing.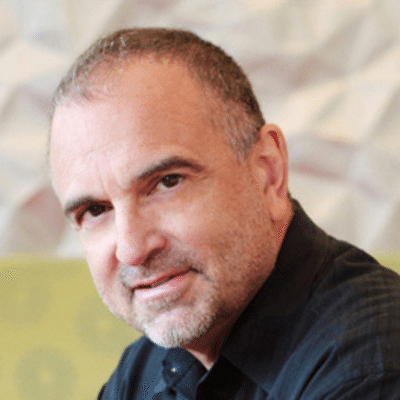 George Yan­copou­los
For what­ev­er rea­son, though, the two had their pay slashed from the ex­tra­or­di­nary lev­els post­ed in 2015 and 2014. Schleifer earned $47.6 mil­lion in com­pen­sa­tion in 2015, with $42 mil­lion the year be­fore. For Yan­copou­los it was $40 mil­lion and $35.5 mil­lion.
The rest of the team saw sim­i­lar re­wards, and cuts. Neil Stahl, EVP of re­search, grabbed a pack­age worth $11 mil­lion, al­so a top-lev­el re­ward for the in­dus­try. But it was down from $18.3 mil­lion in '15. CFO Robert Landry bagged $5.1 mil­lion, down from $8.2 mil­lion.
Com­pa­nies of­ten like to say that they're care­ful to see how their ex­ec­u­tives' com­pen­sa­tion com­pare to their peers in the in­dus­try, but while Schleifer can more than hold his own with the best paid Big Phar­ma ex­ecs — Ken Fra­zier at Mer­ck earned com­pen­sa­tion to­tal­ing $21.8 mil­lion last year — Yan­copou­los is way ahead of any­one he could con­sid­er a peer.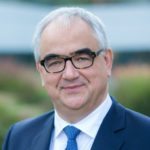 Paul Stof­fels, J&J
In the most re­cent roundup of CSO salaries, which I'll be ex­plor­ing more lat­er in the week, on­ly J&J's Paul Stof­fels, at $12.7 mil­lion for 2016, comes close. Most Big Phar­ma R&D chiefs earn com­pen­sa­tion of around $6 mil­lion to $8 mil­lion a year.
But Yan­copou­los has long been set­ting a stan­dard of one. In 2012 his com­pen­sa­tion rang up at $81.3 mil­lion.
Schleifer, though, has al­ways un­apolo­get­i­cal­ly main­tained that he had to pay Yan­copou­los more than the in­dus­try av­er­age, to keep him at Re­gen­eron, where the two have been cred­it­ed with a big run of new drug ap­provals af­ter they start­ed the com­pa­ny to­geth­er in 1989.
"George is the most tal­ent­ed guy in the in­dus­try," Schleifer told Fierce­Biotech a few years ago. "I want­ed to make sure that he had ab­solute­ly no rea­son to go some­place else or go out on his own, be­cause we can pay him hun­dreds of mil­lions of dol­lars or we can buy his drugs for bil­lions of dol­lars when he's at an­oth­er com­pa­ny. So it's a lot cheap­er this way."