Re­genxbio bags one of its gene ther­a­py vec­tor part­ners, buy­ing out a strug­gling Di­men­sion
Gene ther­a­py play­er Re­genxbio $RGNX has struck a deal to buy the strug­gling Di­men­sion Ther­a­peu­tics $DMTX af­ter a set­back in the clin­ic ear­li­er this year bru­tal­ly ham­mered the biotech's mar­ket cap down to on­ly $30 mil­lion.
Re­genxbio has agreed to buy out Di­men­sion for $3.41 a share, all in stock and close to three times yes­ter­day's $1.20 close. The deal val­ues the com­pa­ny at about $86 mil­lion, just a frac­tion of what it was worth two years ago when Di­men­sion priced its IPO shares at $13. In re­turn, Re­genxbio gets a slate of new pro­grams for its own pipeline which it is al­ready in­ti­mate­ly fa­mil­iar with, as they use its de­liv­ery vec­tor un­der one of a line­up of li­cens­ing deals the com­pa­ny set up as gene ther­a­py be­gan to take off a few years ago.
Di­men­sion shares shot up 158% on Fri­day as in­vestors caught up with the buy­out price.
Di­men­sion got start­ed as one of those new-wave gene ther­a­py de­vel­op­ers, helmed by An­nal­isa Jenk­ins af­ter the Bris­tol-My­ers vet left the lead R&D role at Mer­ck KGaA. But ear­li­er in the year Di­men­sion's lead drug looked weak in fight­ing he­mo­phil­ia B, while ri­vals were surg­ing for­ward, crush­ing its share price and leav­ing the small de­vel­op­er look­ing to find a sur­vival plan.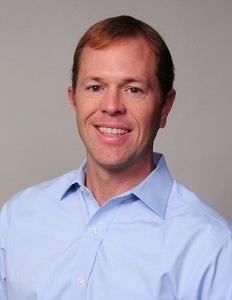 Ken Mills
That lead ther­a­py — DTX-101 — is out of the pic­ture for Re­genxbio. It's pluck­ing two ear­ly-stage gene ther­a­py drugs out of the Di­men­sion pipeline in the deal. DTX301 is de­signed to treat or­nithine tran­scar­bamy­lase (OTC), us­ing a vec­tor to de­liv­er the OTC gene to the liv­er. And the pre­clin­i­cal DTX401 de­liv­ers a copy of the glu­cose-6-phos­phatase (G6Pase) gene to liv­er cells for glyco­gen stor­age dis­ease type Ia.
Re­genxbio al­so gets DTX201 for the treat­ment of he­mo­phil­ia A, part­nered with Bay­er. And a set of three more pre­clin­i­cal phenylke­tonuria, Wil­son dis­ease and cit­rulline­mia type I.
Re­genxbio has been close­ly al­lied with James Wil­son, the gene ther­a­py pi­o­neer who pro­vid­ed much of the IP they use in their de­liv­ery vec­tor.
"This ac­qui­si­tion con­firms Re­genxbio's lead­er­ship in the field of AAV gene ther­a­py and ex­pands our pipeline in meta­bol­ic dis­eases us­ing NAV Tech­nol­o­gy with a clin­i­cal as­set and sev­er­al pre­clin­i­cal as­sets. Re­genxbio has the re­sources and ex­per­tise to be suc­cess­ful in ad­vanc­ing a port­fo­lio of gene ther­a­pies for in­her­it­ed meta­bol­ic dis­eases tar­get­ing the liv­er," said Re­genxbio CEO Ken­neth Mills in a pre­pared state­ment. "We be­lieve that DTX301 and DTX401 are prod­uct can­di­dates that ad­dress dis­eases with high un­met need and will be­come an im­por­tant part of a strong in­ter­nal pipeline at Re­genxbio that has the po­ten­tial to achieve mul­ti­ple mile­stones through the end of 2018, start­ing with our in­ter­im up­dates an­tic­i­pat­ed for the end of this year on RGX-314 for wet AMD and RGX-501 for HoFH. The ac­qui­si­tion of Di­men­sion is an­oth­er mean­ing­ful step in build­ing a ro­bust clin­i­cal pipeline of gene ther­a­py prod­uct can­di­dates with the goal of im­prov­ing treat­ment op­tions for pa­tients and fam­i­lies in many dis­eases."
Im­age: Shut­ter­stock