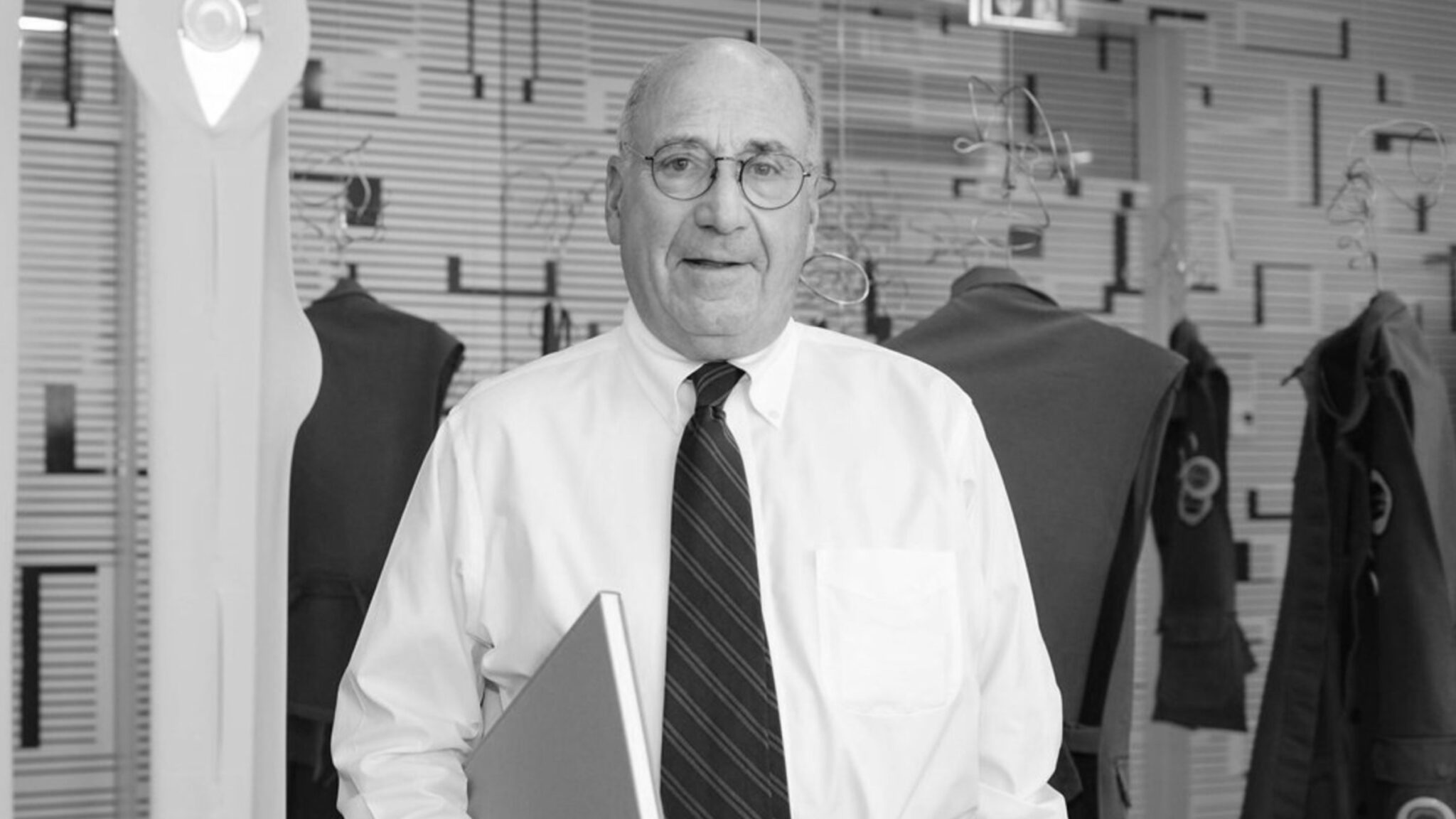 David Livingston (Credit: Michael Sazel for CeMM)
Renowned Dana-Far­ber sci­en­tist, men­tor and bio­phar­ma ad­vi­sor David Liv­ingston has died
David Liv­ingston, the Dana-Far­ber/Har­vard Med sci­en­tist who helped shine a light on some of the key mol­e­c­u­lar dri­vers of breast and ovar­i­an can­cer, died un­ex­pect­ed­ly last Sun­day.
One of the se­nior lead­ers at Dana-Far­ber dur­ing his near­ly half cen­tu­ry of work there, Liv­ingston was cred­it­ed with shed­ding light on the genes that reg­u­late cell growth, with in­sights in­to in­her­it­ed BR­CA1 and BR­CA2 mu­ta­tions that helped lay the sci­en­tif­ic foun­da­tion for tar­get­ed ther­a­pies and ear­li­er de­tec­tion that have trans­formed the field.
Liv­ingston al­so helped in­flu­ence gen­er­a­tions of sci­en­tists who have gone on to do great things. He men­tored nu­mer­ous sci­en­tists who passed through his lab, in­clud­ing William Kaelin, who went on to win the No­bel Prize in 2019.
"He me­thod­i­cal­ly sculpt­ed me in­to a sci­en­tist," Kaelin said in an in­ter­view for Dana-Far­ber's obit­u­ary, "teach­ing me how to frame and tack­le im­por­tant sci­en­tif­ic ques­tions. And his men­tor­ship didn't end when I left his lab­o­ra­to­ry- it con­tin­ued through­out my ca­reer. My even­tu­al­ly win­ning the No­bel Prize says more about David than it does about me."
"I came rel­a­tive­ly late to sci­ence," Kaelin told a Har­vard Med writer in 2020. "I don't have a PhD. I did all my clin­i­cal train­ing be­fore re­al­ly work­ing in a lab in earnest and, if any­thing, my first lab ex­pe­ri­ence as an un­der­grad was pret­ty aw­ful. It wasn't un­til I fin­ished my clin­i­cal train­ing here at the Dana-Far­ber and worked for David Liv­ingston that I re­al­ly be­gan to think I could do sci­ence…."
"I still call David once in a while for ad­vice."
We are deeply sad­dened by the loss of David Liv­ingston, MD. He was a tow­er­ing fig­ure in can­cer re­search who changed the way re­search is done and was an in­spir­ing men­tor to many. Our hearts go out to his fam­i­ly, friends, and col­leagues. https://t.co/USB4xd8j1k pic.twit­ter.com/oCwi­IHj87P

— Lau­rie Glim­ch­er MD (@LGlim­cher­MD) Oc­to­ber 19, 2021
Like so many of the lead­ing fig­ures in the Cam­bridge sci­en­tif­ic com­mu­ni­ty, Liv­ingston col­lab­o­rat­ed with a wide va­ri­ety of peo­ple and in­sti­tu­tions that mul­ti­plied in and around the cam­pus­es at Har­vard and MIT. He took an ear­ly role on the sci­en­tif­ic ad­vi­so­ry board at epi­ge­net­ics-fo­cused Con­stel­la­tion Phar­ma­ceu­ti­cals along­side Rick Klaus­ner, the for­mer NCI chief who's now one of the lead­ing biotech en­tre­pre­neurs in the Bay Area. He al­so helped as an ad­vi­sor to can­cer ven­ture spe­cial­ist Nex­tech and is cred­it­ed as an ad­vi­sor to a va­ri­ety of phar­ma play­ers de­vot­ed to on­col­o­gy.
Among his many projects, Liv­ingston and Tyler Jacks cre­at­ed the Bridge Pro­ject, a ven­ture that helped fund dozens of projects that brought to­geth­er teams from the Koch In­sti­tute for In­te­gra­tive Can­cer Re­search at MIT and the Dana-Far­ber/Har­vard Can­cer Cen­ter.
"David Liv­ingston was a gi­ant in can­cer re­search," Jacks told the obit writer for Dana-Far­ber.
And he kept at it. One of his oth­er for­mer stu­dents, Myles Brown, the di­rec­tor of the Cen­ter for Func­tion­al Can­cer Epi­ge­net­ics, told Dana-Far­ber that Liv­ingston had on­ly re­cent­ly host­ed his an­nu­al breast can­cer re­search re­treat on the fam­i­ly farm in Mass­a­chu­setts.
"David was in rare form as al­ways," said Brown. "Ask­ing in­sight­ful ques­tions of every speak­er, in­ter­spersed with jokes and quips in a va­ri­ety of lan­guages."